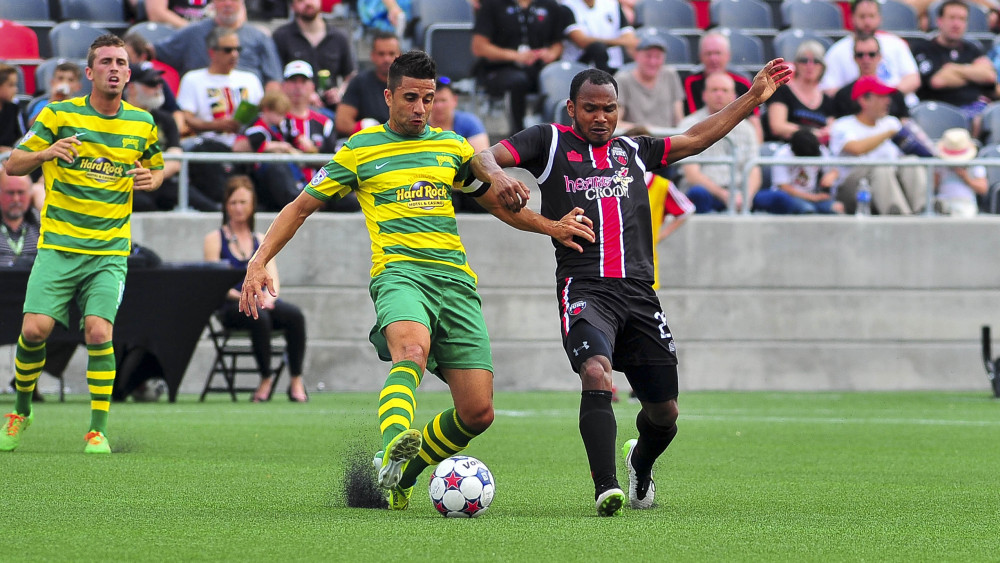 Preview: Rowdies host Fury in must win match
Major Themes
Ottawa Fury will visit Florida to face the Tampa Bay Rowdies on Saturday evening.  Rowdies need a win if they are to continue their late push for a playoff spot after some struggles earlier in the Fall Season
Ottawa Fury clinched their playoff berth last weekend with their win over Edmonton, however they still have the combined season and fall season standings in their sights as they look to bring silverware to Ottawa
Last Time They Met
Who To Watch
Sinisa Ubiparipovic has found his form in recent matches, notching several goals and assists.  The attacking midfielder scored twice last week vs Edmonton and is connecting well with the wingers and striker to create goals.
Rowdies Hristov is a playmaker to watch for Tampa, currently leading the NASL with 9 assists.
You Might Not See
The trio of Ryan, Heinemann and Paulo Jr may all feature as subs this match after picking up knocks vs Edmonton.  Ottawa has a lot of depth to replace these players, however it may mean a starting XI that havnt played with each other to often.
Expect To See
Expect to see a tight match that has lots of speed and quick passing.  Both clubs have faced each other recently and know exactly what to expect, and they will be relying on taking advantage of mistakes to win this match.