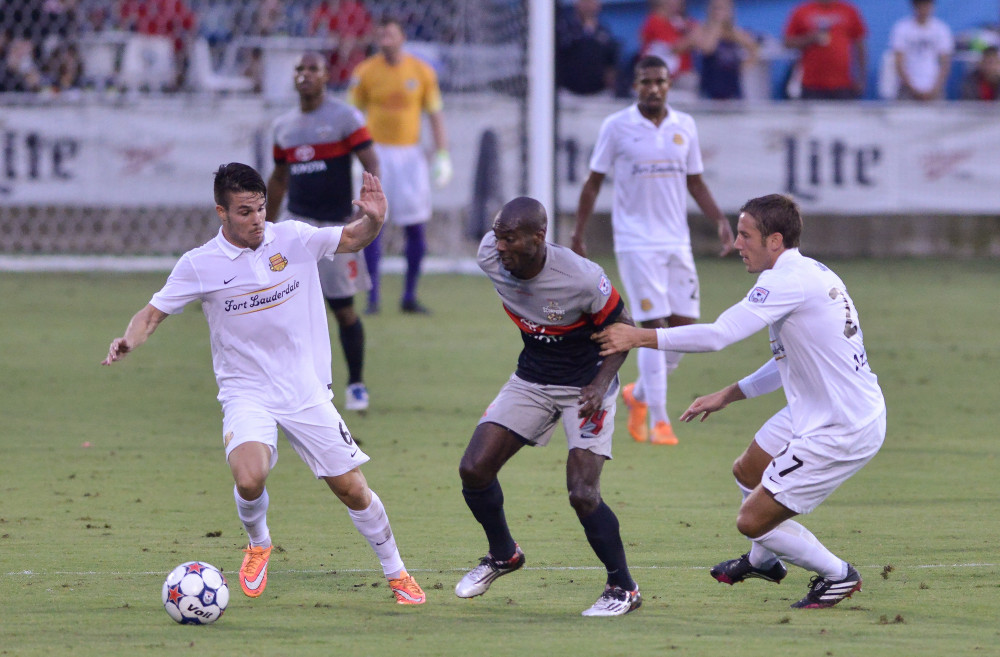 Preview: Ft. Lauderdale Strikers in must-win scenario against San Antonio
San Antonio Scorpions – Ft. Lauderdale Strikers

Major Themes:
Only a complete an utter collapse by all eight teams ahead of them in the standings combined with San Antonio winning all of its remaining games would give the Scorpions the chance to defend its title. San Antonio can only realistically be seen as spoilers now. Given the team's undisciplined nature under manager Alen Marcina, this might just suit San Antonio. Last time out against Atlanta Silverbacks not a single Scorpions player was carded. That hadn't happened since May 17th. Scorpions aren't a dirty team, they're a sloppy and petulant one. So don't expect last week's good behavior to continue.
The last few weeks for the Ft. Lauderdale Strikers has been stunningly inconsistent. Once again, this is due to the squeeze in personnel (last week saw a bizarre line-up with a bench peopled by also-rans who've barely registered any minutes this year). Manager Gunter Kronsteiner is jockey to slip his team back into the playoff picture, so picking up full points against one of the worst teams in the league is vital. The Strikers need three points to keep up with FC Edmonton and Tampa Bay Rowdies in the hunt for the final playoff spot.
In The Last Game:
[youtube http://www.youtube.com/watch?v=320Ik44PGhY&w=560&h=315]
The 2014 Championship rematch was a rather dull affair that ended at one apiece. Neither team had yet to sink to the lows that both would come to wallow in as the season progressed. Yet there were glimpses of what was to come: the Strikers' PC scoring his second goal in what has become a Young Player of the Year type season for him, and Scorpions' Stephen DeRoux earning the first of many, many red cards for San Antonio.
Keep An Eye On:
Ft. Lauderdale's Stefano Pinho is leading the league in goals with twelve. But like San Antonio's Omar Cummings, Stefano has gone a bit cold of late. Cummings hasn't scored a goal since August 8th (hasn't scored a goal in a win since July 11th) while Stefano lasted netted in the 7-1 blowout of Indy Eleven on August 29th. It will be interesting to see which striker gets the better of the opposition's defense.
You Might See:
Kris Tyrpak signed with the San Antonio Scorpions this week coming from neighbors Austin Aztex of the USL, which has just finished its regular season. Tyrpak is fit and could see time off the bench if not start. The 23 year old forward/winger saw time with now dissolved Chivas USA of MLS and San Jose Earthquakes. Forward depth has been an issue all season for San Antonio. So while Tyrpak might turn out to be a good signing, no matter what it's too little too late.
You Will See:
Toyota Field will have its lines painted pink as part of the Breast Cancer Awareness Month. One has to wonder just how this gesture will raise awareness for something everyone is already aware of or raise funds to fight the disease…