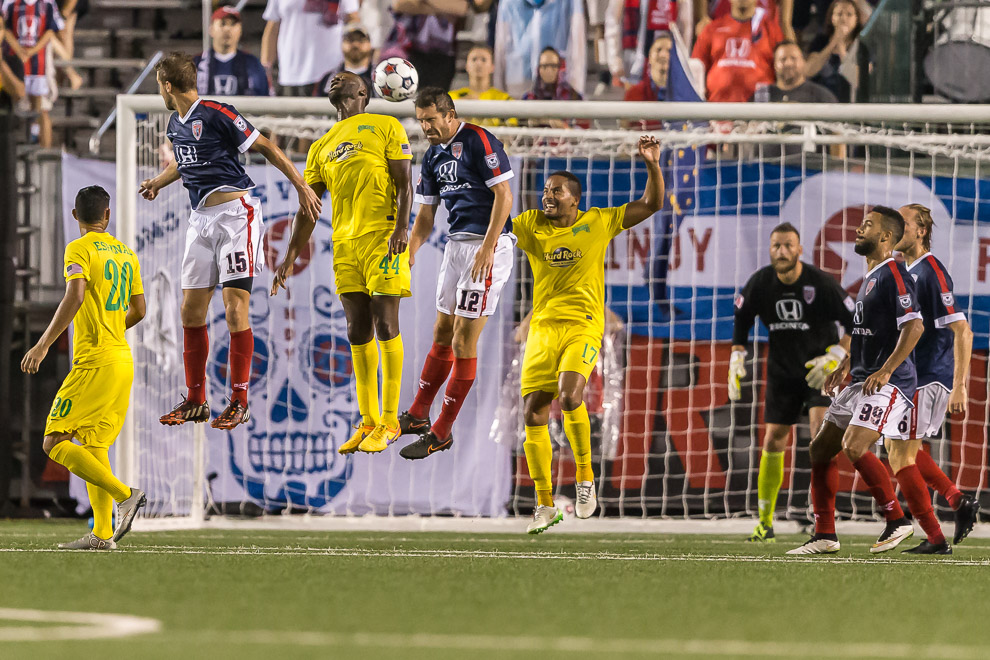 Preview: Rowdies must defeat Indy to move into 4th
Tampa Bay Rowdies vs. Indy Eleven
Major Themes:
– Indy come into these game bottom of the combined table, 9 points off the final playoff spot with 6 games to go. Their playoff run is all but over. They've conceded two goals in each of the last two games while letting their opponents off with clean sheets.
– Tampa come into this game in a happier place in the standing but with a lot riding on the result. They're currently outside the playoff spots by a single point with a game in hand. A win will put them into fourth but a draw will keep them in fifth due to unfavorable goal difference (Tampa is -2, FC Edmonton is 2). The Rowdies still have the Fury, United and the Cosmos (i.e. the top three NASL Squads) left to play this year adding to the pressure in this game.
In the last game:
Indy beat the Rowdies 2-0 in August and the result led to Tampa coach Thoman Rongen being let go.
Keep An Eye On:
– Zach Steinberger (IND) – Inexplicably benched the last time Indy stepped on the pitch, the loanee's absence was felt on the pitch.
– Freddy Adu (TBR) – Adu has seen little of the pitch since signing for Tampa thanks to injury woes and his future with the team was called into question after the departure of Rongen. Still, he did finally step onto the pitch this past weekend as a sub and might see more action today.
– Dane Richards (IND) – Richards is tied for Indy's top scorer spot with Erick Norales and Dylan Mares but has shown himself to be the most in-form of the trio this fall (at least in terms of scoring). He had a disappointing game a week and a half ago so look for him to go out there with something to prove.
– Corey Hertzog (TBR) – Hertzog has 4 goals for Tampa this year and 2 of those came in the last two games Tampa managed to score (the September wins against the Cosmos and Scorpions). They lost a game following both encounters and in an unpredictably performing team, Hertzog has some consistency to his inconsistency.
You won't notice:
– Daniel Cuevas (IND) – The former US U-23 suffered a fractured leg in training on Monday. That's only eighteen days after he signed with Indy and after only one appearance for the team.
– Brad Ring (IND) – Indy defender Ring suffered a stress fracture on Sept. 19th and is out indefinitely.
– Kristian Nicht (IND) – Nicht has been left behind in Indiana to recuperate from a sprained ankle also suffered on Sept. 19th.
You Probably Won't See:
–