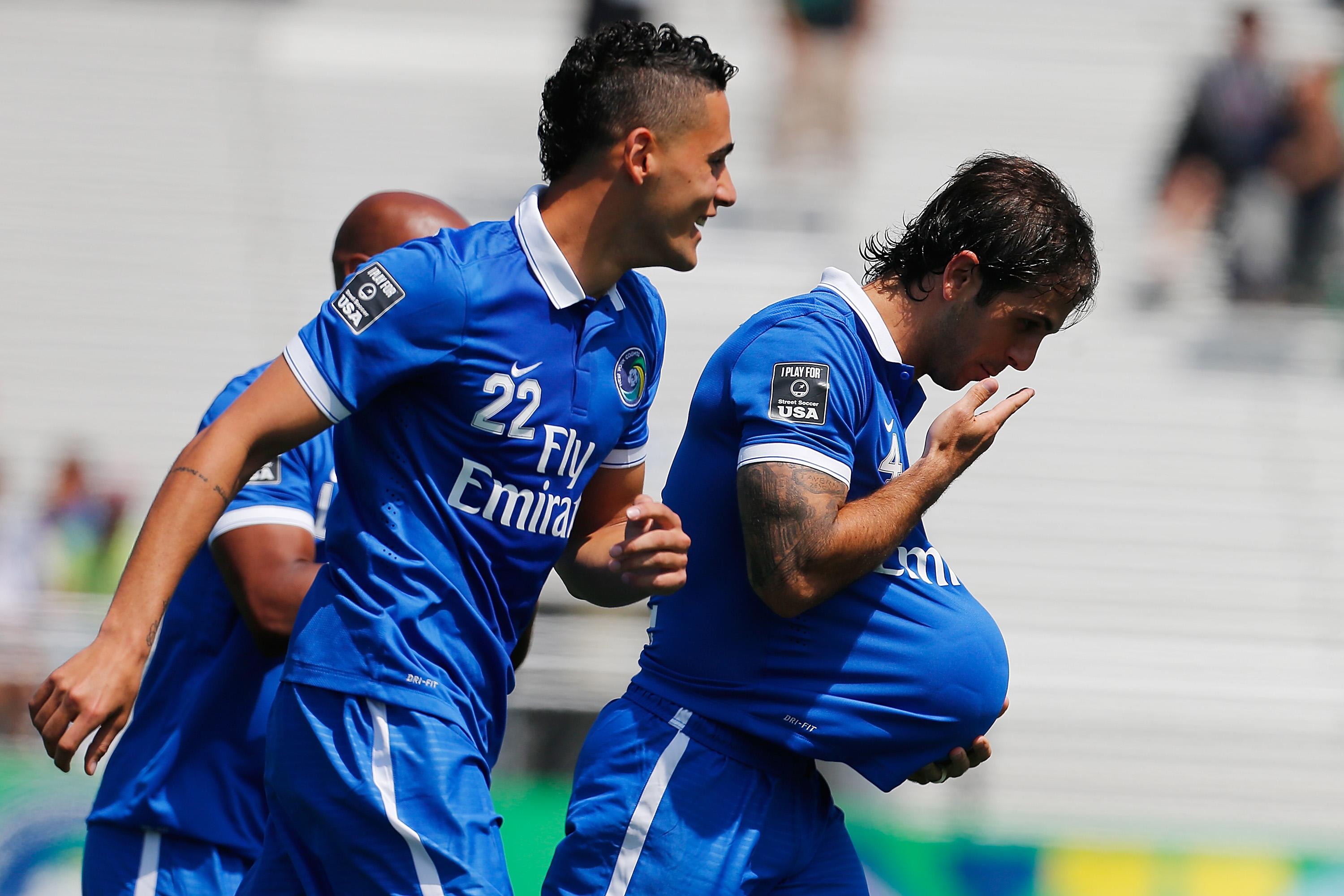 Cosmos, Eddies play a high stakes game for playoff positions
Major Themes:
The Eddies enter the match on a decent run, unbeaten in their last three and winning their last two by shut-out. With a week since their last match, they will enter with sufficient rest. Furthermore, their form at home has been pretty good, losing only one home game of their last five, permitting only three goals during that run, and shutting out three opponents. Add in the fact that a number of Eddies have been returning from injury in time for the playoff push. The immediate stakes are very clear for them: a win put them in the fourth playoff spot with five games remaining in their season.
The New York Cosmos enter after a rough few days in Cosmos Country. Three games in eight days is no easy feat for any team, especially when the first two are against quality sides like Minnesota United and the Ottawa Fury. Neither of those games went according to plan, their last match ending in their worst loss since 2013. Their road form has not been impressive this fall (1-4-2), and they have not logged a goal in their last three matches. Fortunately, they also kept opponents scoreless in two of those three matches. Having dropped to third place in the combined standings as a result of Saturday's games, the Cosmos must find what seems to evade them on the road…a win.
Last Time:
[youtube http://www.youtube.com/watch?v=pGIbfBG4yUQ&w=560&h=315]
A Carlos Mendes brace and strikes by Raul and Lucky Mkosana sent Edmonton home with the loss.
Who to Watch For:
Daryl Fordyce – Logging two goals in three games, Fordyce could be a big threat to the Cosmos back line and is a significant part of the Edmonton attack. With some of the other guns (Lance Laing, Tomi Ameobi) falling silent, Fordyce has stepped up in a and it remains to be seen if he can do it again in this high-stakes game.
Lance Laing – Lance Laing has had a big year. Unfortunately a solid portion of it has been spent away from the Eddies, with him seeing extended time on the Jamaican men's national team. As a result, it's been difficult for him to find a way to make constant, significant contributions to the club's stats boards recently. That changed with his assist last week, and we'll see if he can build on that this week. Fun fact: despite the drop odd in production, he still leads the Eddies in goals and assists.
The Cosmos forward situation – Gaston Cellerino? Or Lucky Mkosana? After Lucky staked a claim on the starting striker position, Gaston Cellerino got the nod last week in only his second match. After not making much of an impact, will he return in the role? Will Lucky get it back? Or will head coach Giovanni Savarese go with the tantalizing option of pairing them up front?
You Probably Won't See:
Raul – Outlets have reported that the Real Madrid veteran did not travel with the team and it'll be interesting to see how the team lines up with someone who has been such a major part of the club all year.