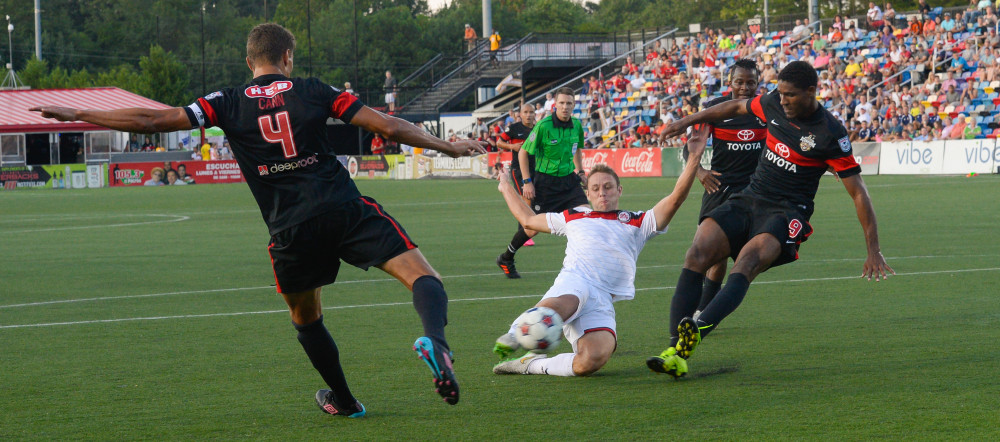 Preview: Silverbacks go to San Antonio on a must win mission
San Antonio Scorpions vs. Atlanta Silverbacks
Major Themes:
– The Silverbacks have dropped points every single time they've played San Antonio this year. Their spring meeting ended in a home loss for Atlanta 0-1 and the Scorpions salvaged a 3-3 tie away in August.
– Atlanta are 1W-0D-2L in September and four points off the final playoff spot currently held by the Rowdies (who also have a game in hand). Atlanta must beat the Scorpions to keep alive any hopes of reaching the playoffs. Their only remaining opponents this year are:  The Cosmos (twice), Tampa, Minnesota and Ottawa. Yes that's every team in the NASL Combined Table top 4.
– For the Scorpions, it's time to save face. The playoffs are 8 points away and there's no hope that the Rowdies, Strikers, Eddies and Silverbacks will all crash pushing San Antonio into the playoffs. So it's time to start giving the fans a show and trying to look good for potential new investors in the team. With only three home games left in the season, time is running out to give the home crowd something to cheer about.
In the last game:
Keep An Eye On:
– Pedro Mendes (ATL) – Pedro has scored 2 in September and is 5 off Stefano Pinho's spot as NASL top goalscorer. Atlanta have shown their offensive combination can break down the Scorpions and Pedro could seize the opportunity presented.
– Omar Cummings (SAS) – Earlier this year it looked like the Jamaican was running away with the NASL golden boot but he's been in a slump of late. Cummings' last goal came on August 8th against….drumroll please….the Atlanta Silverbacks. While Rafa Castillo and Marvin Chavez have picked up some of the scoring slack recently, Cummings remains the Scorpions' last best chance to earn some hardware from 2015.
– Atlanta's tactics – This is the last game before Atlanta face an onslaught of 4 of the toughest teams in the NASL. If coach Gary Smith wants to try something new, this is his last chance to do it in an environment where a mistake can be made up. Keep an eye on formation changes or new players being given a run in the starting lineup.
– Rafa Castilla (SAS) – With three goals in September, the Colombian is in form. After a lousy game against the Rowdies, he'll want to make a statement here.