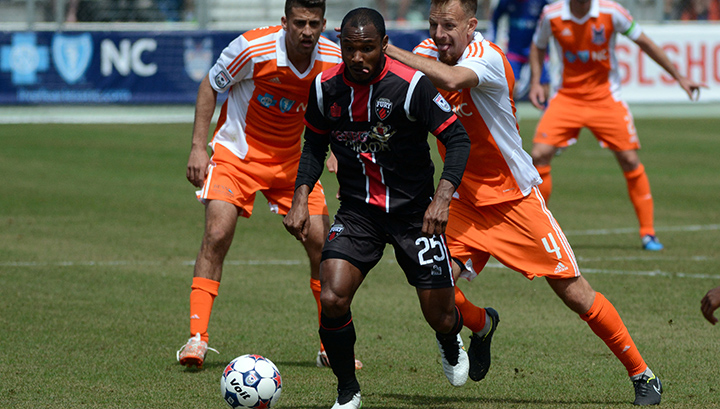 Preview: Hot Fury visit Carolina
Carolina Railhawks vs Ottawa Fury FC
Major Themes
– Carolina Railhawks have struggled recently and find themselves outside of a playoff position.  They are chasing one of the top four spots, however as they continue to drop points, and the number of games remaining is dwindling, they will need to find a big win at home against Ottawa if they are to reverse their fortunes.
– Ottawa are completing their three game road trip with this match, having already defeated the Strikers in Fort Lauderdale and demolishing the Cosmos in New York.  They now carry an eight road game unbeaten run with them and look to extend their lead atop the Fall Season standing.
Last Time They Met
Who To Watch 
– Nacho Novo scored last time the two clubs met and is always a threat upfront.   The Spanish striker is fast and can hit shots from distance.  He will be up against the best defense in the NASL in Ottawa Fury, however he has scored in their two previous meeting this season .
– Peiser has been outstanding for Ottawa Fury this year and all but has the Golden Glove award wrapped up.  Peiser has been a huge part of Ottawa's success this year and will no doubt play a big role in this match if Ottawa are to walk away with any points.
What to look for
– Nacho Novo, a former Rangers legend, was very vocal with the Fury defender and known Celtic fan Colin Falvey.  Look for a strong battle between the small Spaniard and the towering Irishman.
– Ottawa will look to score first and put the home team on the back foot.   The club have a fantastic record on the road, and when scoring first.
– These two clubs have battled out some intense matches in the past, making this a game that could really go in any direction; lots of goals? Lots of cards? Very real possibility.
What You Wont See
– Fury midfielder Mauro Eustaquio, who has been in great form for Ottawa this year, will miss this match ad he trains with the Canadian Olympic team ahead of their 2016 Rio qualifiers.