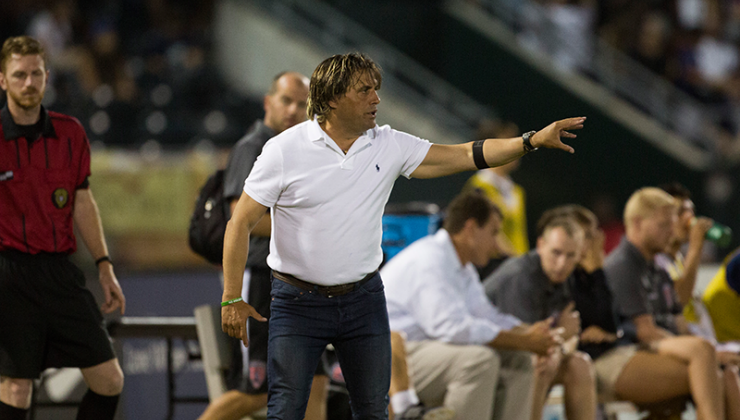 News: GM, coaching staff dismissed in Jacksonville
Jacksonville Armada FC announced on Monday that it has released the services of General Manager Dario Sala, head coach Guillermo Hoyos, and assistant coaches Edison Ibarra, Rafael Perez Niño and Sebastian Fabres in a thorough sweep of the technical staff for the expansion side.  Team owner Mark Frisch indicated the club's performance had been unacceptable:
"Since the inception of the Armada FC, I have made it clear that I have a very high standard for performance on and off the field. To achieve success in this league, and win championships, we must defend effectively, attack relentlessly, score goals and win games – both at home and away from home – on a consistent basis. We have not done this."
The statement tacitly acknowledges the club's poor road performance this year – Jacksonville has yet to win a road game and has gone 0W-11L-2D despite a fairly strong home record.  Armada spent a good part of the season early on playing up-tempo, attacking soccer despite its struggles defending and the result was an exciting product despite a challenging record.  But of late, the attack has gone soft as well and the club has not scored in any of its last five games.
In place of Hoyos, the club has assigned Jacksonville FC executive director and Armada FC director of player development Eric Dade as interim head coach with Director of Soccer Operations Nathan Walter standing in as assistant coach.  Frisch hinted that he may not be making any decisions about removing the interim tag anytime soon, stating that he would "take further stock at the end of this NASL season to chart the best course of action and direction for our team moving forward."
No other coaching or roster announcements related to the other vacancies have been made at this time.