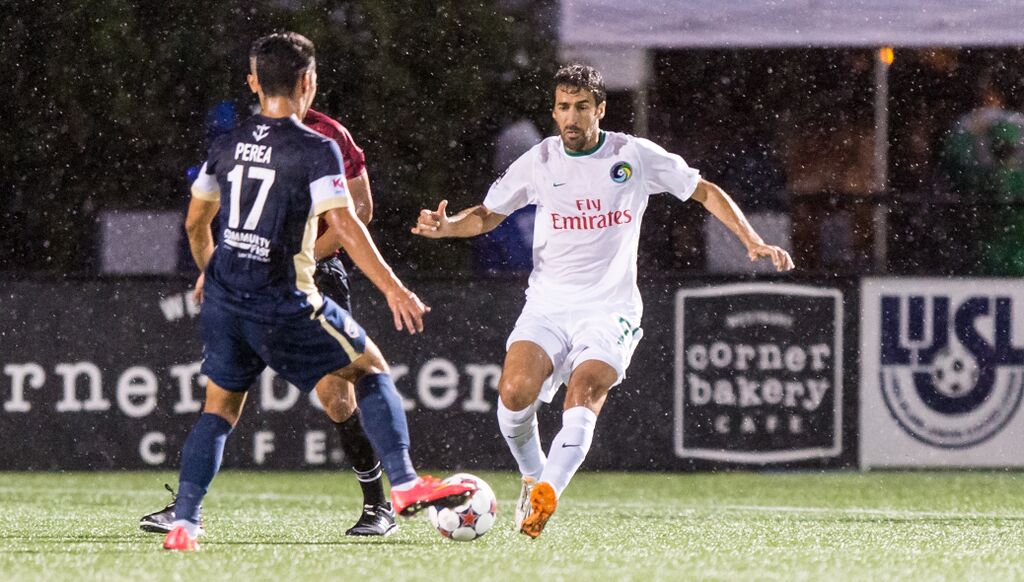 Raul surgical strike deep-sixes Armada
New York Cosmos 1-0 Jacksonville Armada
Goals:
74' – Raul (NYC)
Cards:
24' – Lucas Scaglia
52' – Lucas Trejo (Red)
58' – Nicolas Perea
87' – Akeil Barrett
Post-Whistle – Lucas Scaglia (Red)
Major Themes:
After their worst league performance of the year, the Cosmos were able to shake off a difficult first half and find a goal for the win. Their undefeated streak at home stretches back to August of last year, and this match was their eighth shut-out of the year. This was also the first time in eight games that they were able to find the net before their opponents.
Jacksonville is now winless in their last four games and has been shut out in all of them. The Armada's road woes continue as they have failed to find one win in twelve tries, losing all but two of them. The only part of their game that might be worse is their finishing, which has them at one goal scored in five games.
The season series ends in a draw. After blowing two leads against Jacksonville at home and losing their first league match of the year in Jacksonville, New York finally logs a win against a pesky Jacksonville team that has cost them points all year.
In Form:
David Sierra (JAX) – Monster. Single-handedly the reason that the Armada did not lose by more than one. While not seriously tested in the first half, his second half was a different story, particularly after the Lucas Trejo red card. He made several tremendous stops and read the play well to keep it a one-goal game.
Raul (NYC) – This was the performance that many Cosmos fans have been waiting to see again. Raul has played in every league match this season. At 38, it's understandable that this may have taken a toll, but almost every game in recent memory involved him having lost a step. He spent the match creating chance after chance for the Cosmos and was masterful with the ball when setting himself up for the game-winner.
Liabilities:
Lucky Mkosana – Ball after ball continued to find its way to the Cosmos forward, but either the ball was sent too far and picked up speed on the turf (not his fault) or weak touches, headers, and bobbled passes killed play after play in the first half. He may find his starting spot in danger soon if Gaston Cellerino can find a more consistent scoring touch.
Tyler Williams – The best thing that could be said about Williams in this match is that he was mostly a non-factor. If we could leave it there, he might not make this list. However, a Shawn Nicklaw cross that beat all defenders and Jimmy Maurer found him waiting unmarked on the other side. With time to bury it into a wide-open net, he instead skied the ball and wasted the chance to put the Cosmos on the back foot.