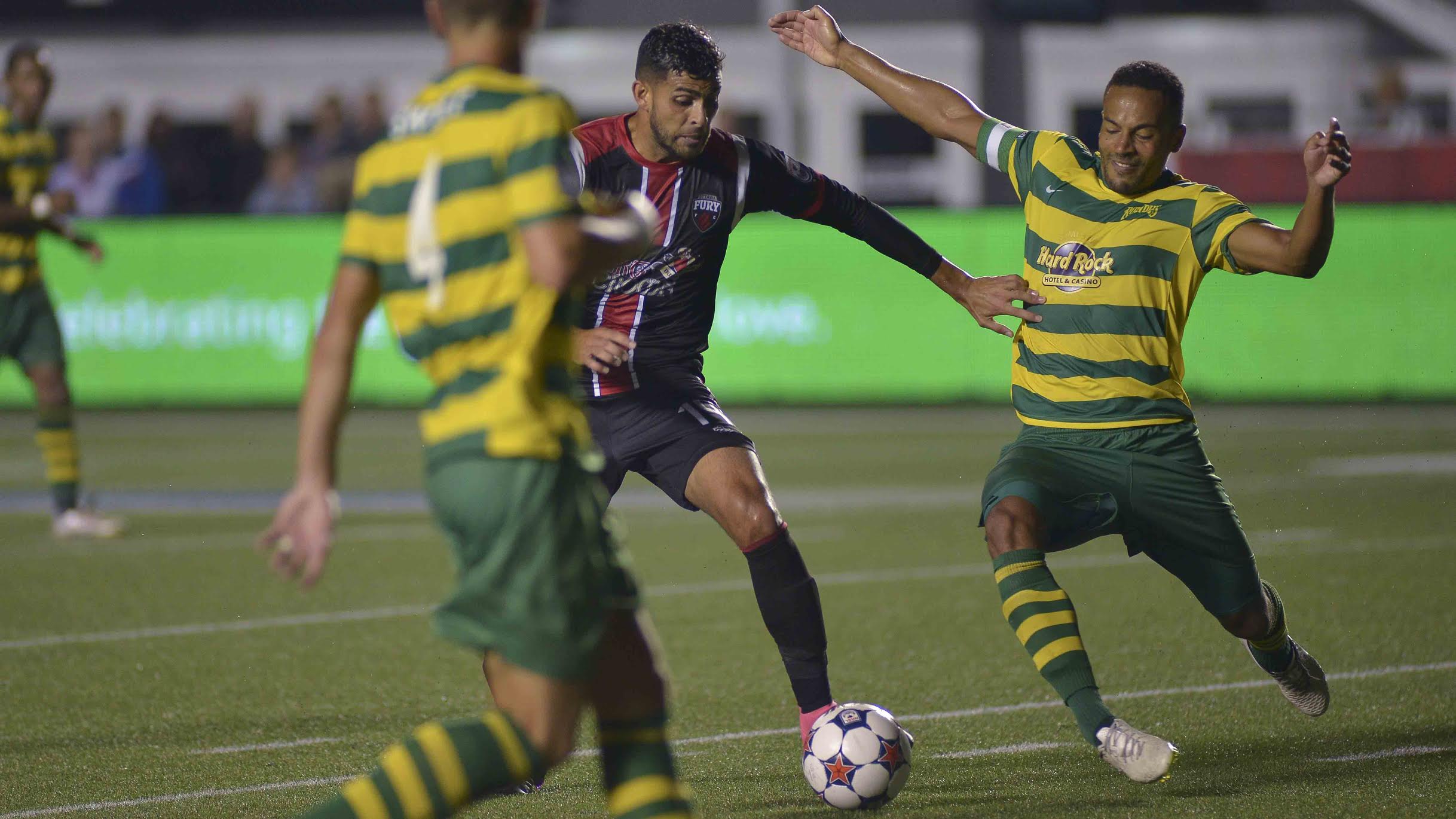 Recap: Rowdies rebound to earn point in Ottawa
Ottawa Fury FC 2-2 Tampa Bay Rowdies
Goals:
18' Paulo Jr (OTT)
31' Oliver (OTT)
33' Mkandawire (TBR)
87' Espinal (TBR)
Highlights:
Major Themes:
Rowdies bounced back from a two-goal deficit to earn a vital point as Stuart Campbell made his debut since being named as a permanent replacement to Thomans Rongen.
Ottawa looked fatigued from their midweek clash with the Cosmos and despite having a good opening 30 minutes, they failed to control the last 60 and allowed the Rowdies to control much of the match and seriously test Pesier's skill.
In Form:
Brazilians Paulo Jr. and Oliver Minatel scored their first goals of the season as they both showed nice finishing to put Fury ahead.  Paulo Jr. battled down the wing to cut in and score, while Oliver received a pass and slotted it away from 15 yards out.
Espinal proved to be a vital substitute as he came on with just over twenty minutes left, recorded a few shots and scored the 87th minute goal to earn the Rowdies a point on the road against a strong Fury team.
You Won't See On The Highlights:
The home crowd were not pleased with the officiating on the evening, and although Fury didn't play their greatest match of the year, they'll feel that there were a few important calls that should have gone their way.
Lessons Learned:
Rowdies seemed to play well under Stuart Campbell and were able to earn a point against a strong Ottawa Fury team.  Being able to come back from a 2-0 goal deficit on the road will surely be seen as a positive as the club looks to turn their fortunes around.
Ottawa Fury have gone 0-2-1 in their last three matches after a twelve match unbeaten run, however they were facing three of the league's top teams.  They will need to bounce back on the road in upcoming matches if they wish to keep a hold of their spot a top the Fall Season standings.