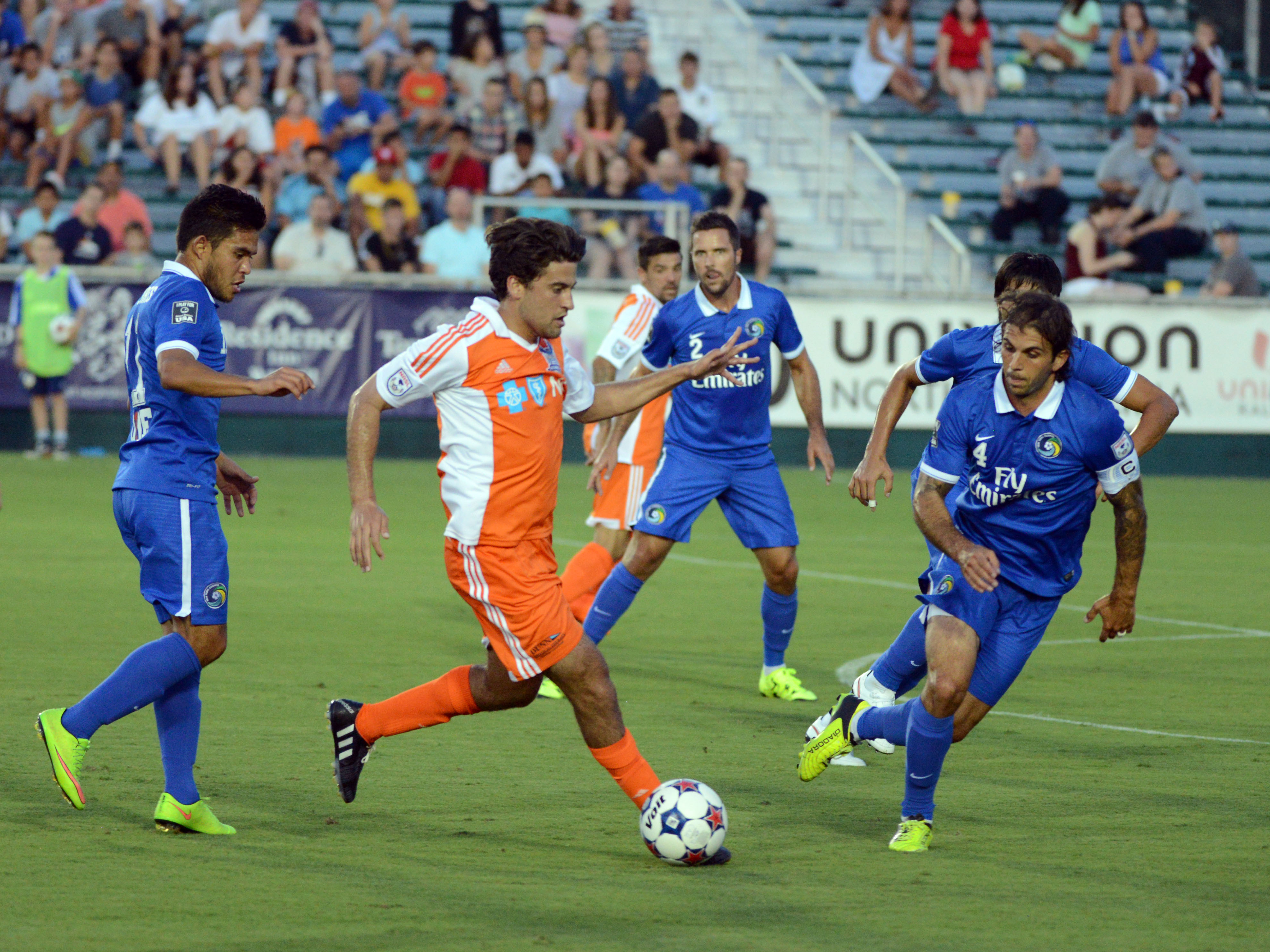 Preview: Cosmos Host Desperate RailHawks
What's At Stake
After a midweek draw in Canada and Ottawa's disappointing home draw last night, the Cosmos could propel themselves within three points of the Fall Title. But a win would also take them seven points clear of Ottawa in the combined standings, rendering the Cosmos Fall chase largely meaningless. Hosting the title game is obviously important, since a Cosmos vs Ottawa championship in Canada would apparently mean 95 minutes of mucking about and nothing happening.
Things are much more desperate for the RailHawks. A loss in New York would not only leave Carolina five points out of the playoff slots, but also needing to leapfrog five teams to get back into 4th. Scoreboard watching isn't fun in general, even less so when you're rooting for a mathematically virtually impossible number of teams to lose.
The good news for the Railies: After tonight, the difficult away dates to the league leaders will behind them. The bad news: Apparently every road date is a difficult one.
What We Can Learn From Last Time
It was only eight days ago that the hosting RailHawks went into the half with a well-earned 1-0 lead, only to get completely overrun in the second frame. Cosmos fans and NASL fans at-large will probably expect an even worse version of the 3-0 second half New York enjoyed last week in Cary. And if Shipalane can't play, that might not be too far off.
However, in either Wells Thompson or newly signed Gabriel da Silva, at least someone will be there shielding the reeling Carolina back line. Will it be enough to keep the likes of Raul, Lucky Mkosana, and Walter Restrepo? Probably not. Without a reliable outlet, relieving the pressure for any substantial amount of time will be a huge issue, and one Carolina is unlikely to weather.
The Midweek Trope
The fact that the Cosmos played one of the more highly anticipated games in Ottawa on Wednesday might lead some to believe that Carolina have a better chance to steal one. So far, however, NASL teams have gone 4-5-3 in their weekend games after having played the Wednesday before. That doesn't look great but it's not significantly worse than league-average. It shouldn't hamper a team as talented and with as many resources as the Cosmos.