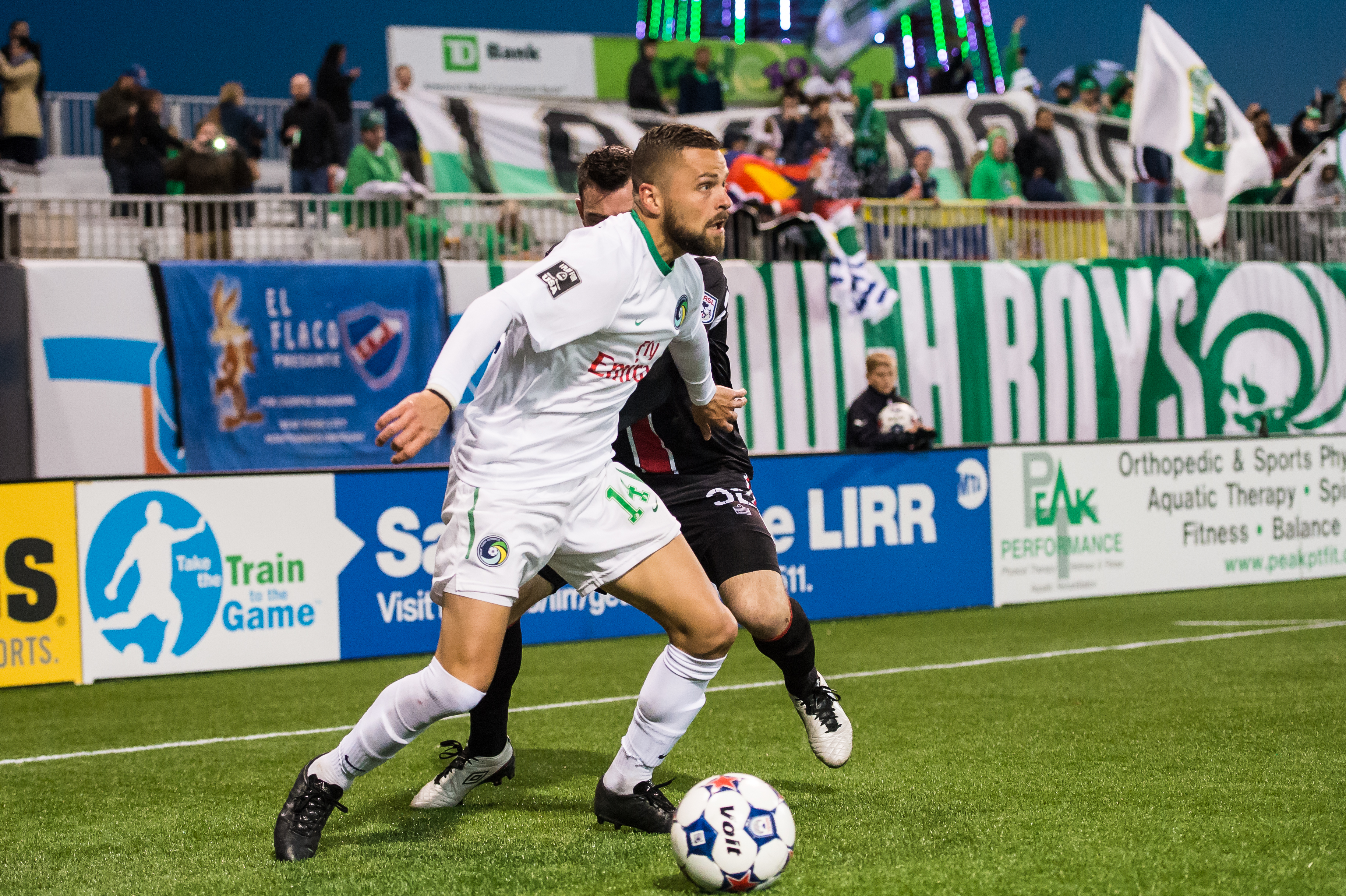 Preview: Fury and Cosmos Each Look to Capitalize On Their Leads
Ottawa Fury v. New York Cosmos
Major Themes:
The Cosmos have won their last two in a row and are riding a six game unbeaten streak. With a five-point lead over the Fury in the combined standings, they will look to widen the gap while making up ground in the march to the fall title. They enter the match after breaking their Carolina jinx and finding their first away win against the Railhawks since entering the league.
The Fury enter the match after a home loss to Minnesota United, which snapped their twelve-game unbeaten streak. Holding a four-point lead in the fall title race over four teams tied with 15 points (including the Cosmos), they seek to increase the distance and close the gap on the Cosmos in the combined table.
The outcome of all four matches between the two clubs has always been a one goal difference in favor of New York. But, aside from the loss last week to United, the Fury have not lost another since their last game against the Cosmos in MAY. It's also become an exciting affair with the increasing level of chippiness between the two teams whenever they face off.
Last Time:
Lucky Mkosana finds the net for the home team and a 1-0 result.
Keep An Eye On:
The goalkeepers – Romuald Peiser (OTT) currently leads the league with a 0.89 GAA. Jimmy Maurer (NYC) is close behind him with a 1.00 GAA. Both keepers are arguably a major reason that their respective clubs have found so much success this season and this battle of keepers could make for a very entertaining match.
The midfields – Both sides boast very talented midfields. Richie Ryan (OTT) helped put the club in winning form with his return and the service quality of Sinisa Ubiparpovic (OTT) is undeniable. Meanwhile, the offensive trio of Leo Fernandes (NYC), Andres Flores (NYC), and Walter Restrepo (NYC) can be overwhelming while Adam Moffat (NYC) in a lone defensive mid position has proven to be quite effective.
Andrew Wiedeman (OTT) and Ayoze (NYC) match – The forward has found the net in his last two matches and the arrival of a scoring touch could serve him well on the counter facing a fullback who often commits himself to the attack and could open up opportunities for the Fury.
You Probably Won't Notice:
Raul – In a match like this, he will probably feature, but his last two games have been underwhelming and he hasn't factored in them much.
Gaston Cellerino – The Cosmos' newest striker signing is still waiting for the visa to process before he can take the field.