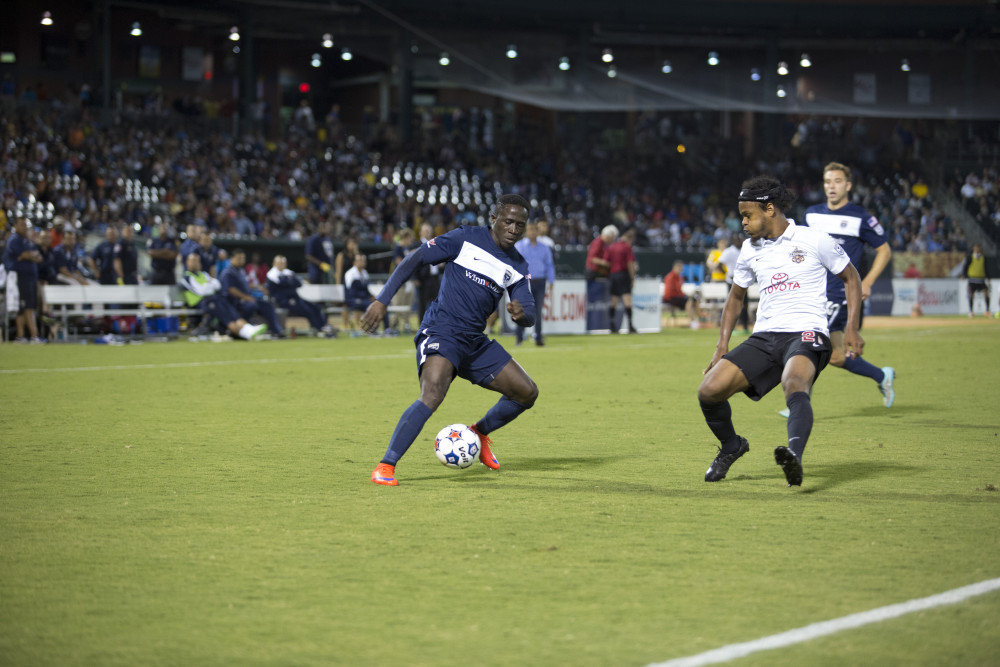 Armada Hope to Earn First Away Win in San Antonio
San Antonio Scorpions – Jacksonville Armada
Major Themes:
– Jacksonville is coming into the match with two straight wins in their pockets. Both matches were at home, however, and now the club is looking to earn their first away win to continue their push up the table.
– The Scorpions have earned just five points during the fall season and sit at the bottom of both the fall table and the combined table. The club will be hoping that two straight matches against an inconsistent Armada team will be the cure for their struggles.
In the last game:
– Akeil Barrett played the role of super sub and was an integral piece of Jacksonville's win, earning an assist on the winning goal.
Keep An Eye On:
– Akeil Barrett (JAX): The aforementioned midfielder has really broken out during Marcos Flores' absence. Marcos has only recently been cleared to play again, so if Armada Manager Guillermo Hoyos plays his cards logically, Flores won't be in the starting lineup this weekend. The case could be made that Akeil has even earned a starting place over a healthy Marcos Flores, but as of now, Marcos is first choice when he is 100%.
– Omar Cummings (SAS): Cummings is the lone bright spot for the Scorpions this season. With ten goals, he leads the NASL in scoring. For most of the year, the Armada defense has been pretty bad, but a goalie change has lead to three clean sheets in four matches. Cummings should be able to get in the goal, however, and if the Scorpions grab three points, it will be because of him.
You won't notice:
– Marcos Flores (JAX): If he plays tonight, don't expect him to make any difference. He disappears for lengths at a time when he is at 100%, so a rehabbing Marcos Flores will make little to no impact at all.
You Probably Won't See:
– The Scorpions on the scoresheet: David Sierra and the Armada defense have been unbreakable. The Scorpions will threaten a few times, but most likely will leave the stadium with another loss.