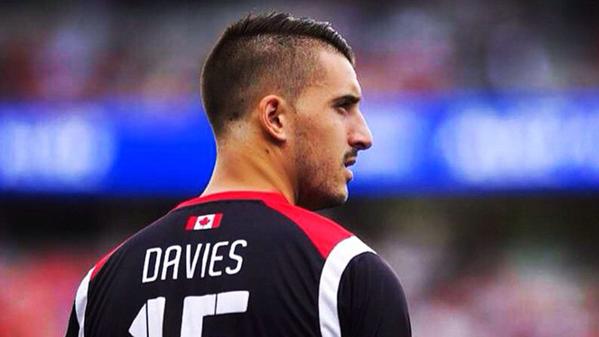 Fury's Phil Davies retires to take coaching position
Phil Davies announced Wednesday through his club Ottawa Fury that he will be retiring from playing professional soccer to pursue coaching.  Davies, aged 24, has a position awaiting him at Association Régionale de Soccer de la Rive-Sud. Davies missed the 2015 Spring Season after breaking his arm in a pre-season match.  Following surgery and rehabilitation he was able to recover and suit up again for Fury this fall season.
Davies came through the ranks of youth soccer in Quebec and also played a season on a French youth team. Eventually he signed on to the Vancouver Whitecaps Residency, playing for them in the PDL in 2008 and 2009. He made his senior debut for the Whitecaps in 2009 when they were in the USL First Division. Davies departed the Whitecaps in 2012 for the Richmond Kickers and joined the Ottawa Fury for the 2014 season.
Davies was a versatile part of the Fury squad, spending time in defense, midfield and on the wing.  Although he was never a regular apart of the starting eleven, Davies was always a key player on the Fury bench.
"I would like to thank the Ottawa Fury FC organization for the past year and a half." Davies told Ottawa Fury FC.com. "It has been a tough year professionally, but mostly personally and I am looking forward to a new challenge. Retiring at 24 is never something that you envisage, but I am proud of what I accomplished over the past 7 years."
"Ottawa became a home away from home for me and I'll never forget that. I'll miss my teammates and coaches who I now call friends. Lastly, a special thank you to the fans for always being there and supporting the team through the ups and even more importantly the downs – thank you!"
Davies had over 1400 minutes through 23 match for Fury that included two goals and an assist. Davies played for Canada at the youth and senior levels.
Midfield Press would like to wish Phil Davies the best of luck in the future as he continues a career path within the beautiful game.