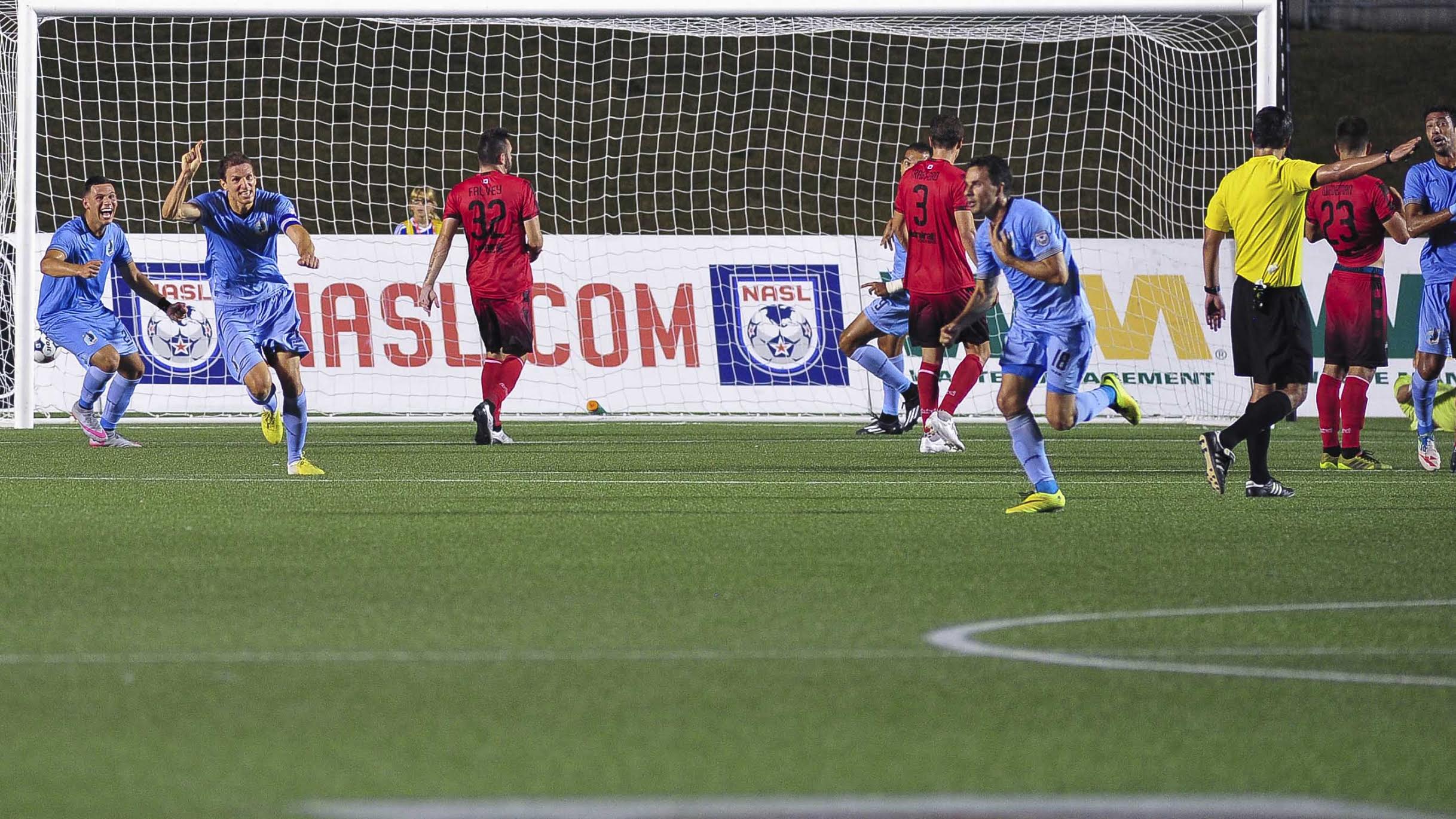 Recap: United Earn Vital Road Points, End Fury's Run
Ottawa Fury 1-2 Minnesota United
Goals:
17 – Christian Ramirez (MIN)
73 – Andrew Wiedeman (OTT)
94 – Daniel Mendes (MIN)
Major Themes
– Minnesota were able to end Ottawa Fury's twelve game unbeaten streak and secure three points on the road.  Christian Ramirez scored his seventh goal in seven games and continues to be a strong part of the Minnesota offence.
– Daniel Mendes scored a 94th minute free kick goal to earn the win
– Fury lost their first match since early May, however they still have a five point advantage in the Fall Standings.
In Form:
– Andrew Wiedeman has been in form recently with three goals in the last two matches.  He has several scoring opportunities on the night and was able to draw Fury level in the 73rd minute
– Christian Ramirez look to be back in the hunt of the Golden Boot as he scores his seventh goal in seven matches, and gave United a vital road lead early on in the match.
Liabilities:
–Alves was liable for the Ramirez goal in the Fury defense, giving up the ball easily, but it is hard to criticize the Brazilian as he has been clinical so many times this year that this appears to be more of a one of mistake.
You Won't See On The Highlights
– When Mendes scored his winner he ran over to the Fury supporters section to celebrating shirtless.  He earned a yellow card on the play but seemed more than happy to celebrate in front of a Fury support that taunted United most of the match.  Previous to Mendes entering the game as a substitute, Fury fans serenaded him with the chant of "You'll Always Be A Sub".
Lessons Learned
– Fury are strong but do in fact have weaknesses. They have allowed two goals in the last two matches that were someone blamable on the defense, however their overall performance this year suggests that this wont be a trend.
– United seem to have found their form as they push their way up the NASL standings and give themselves a bit of room among the top four.  They were able to control much of the match while away from home, however they failed to created several dangerous attacks.  They instead found their goals though a Fury mistake and foul/fantastic free kick.