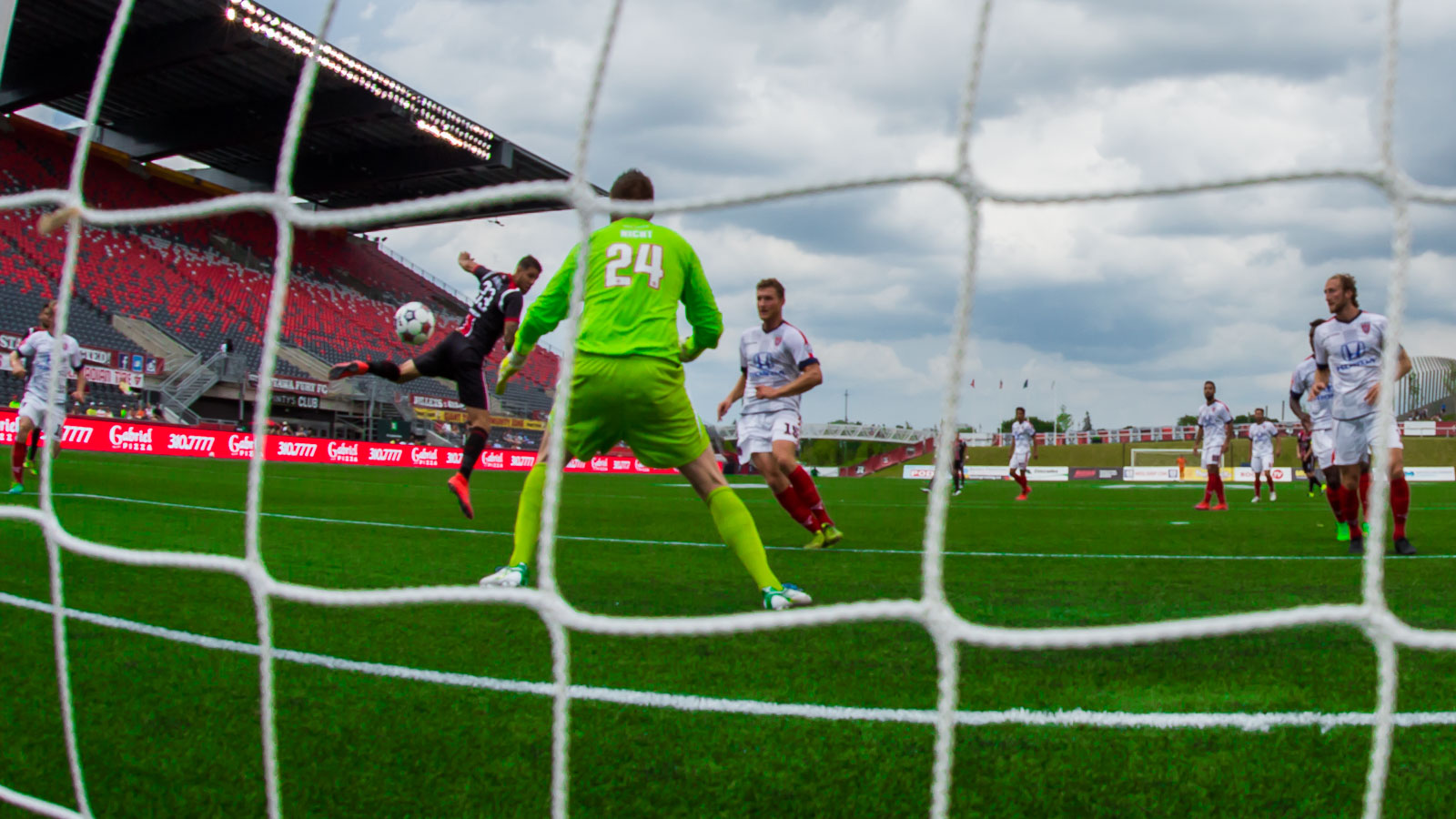 Preview: Ferocious Fury visit ailing Eleven
Indy Eleven v Ottawa Fury FC
Major Themes:
-Indy Eleven have just one point from their last four matches, while Ottawa are on and eleven game unbeaten run and a four game winning streak
-Ottawa has won in the previous two meetings between these clubs this year.   Both matches to in place in Ottawa with Fury coming out 1-0 and 4-2 winners respectively.
-Indy are coming off a 2-0 loss to Edmonton midweek and will have to adjust after a long road trip to Alberta just four days prior to this weekend's match with Ottawa
In the last game:
Fury came out 4-2 winners in the last meeting, with Fury captain Richie Ryan scoring two stunning free kicks to beat Indy keeper Nicht.
Keep An Eye On:
– Rafael Alves has scored twice this Fall Season off of set pieces, somehow ending up unmarked and able to head home a goal.  His size is certainly a factor in both his strong offensive and defensive abilities
– Tom Heinemann has scored three times this Fall Season.  His size and pace with the ball often results in fouls being drawn, as defenders attempt to dislodge the ball from his lanky legs.  Several fouls he has drawn have directly led to Fury goals, including Ryan's free kicks in Fury's 4-2 win
-Don Smart scored last time these clubs met with a nice shot from outside the box.  Just one of five players to score against Fury in the last 11 matches, Don Smart will certainly be someone to watch if Indy are going to defeat a hot Ottawa Fury.
– Charlie Rugg is on loan from LA Galaxy and has been favourite to start up front for Eleven in recent matches.  Wearing number 99, Rugg will need to be on top form if he is to get between Fury defenders Falvey and Alves and score.
You won't notice:
– Julian De Guzman will likely miss the match through injury,  having come off early vs FC Edmomton.  The Canadian midfielder will likely be replaced with youngster Mauro Eustaquio who has filled in well when needed this year.
You Probably Won't See:
– Indy fouling (and giving up free kicks) near their own box – Last match saw Fury score from three set pieces and Nicht was embarrassed twice by Richie Ryan. They certainly be looking to make up for that performance with a strong showing in front of a home crowd.