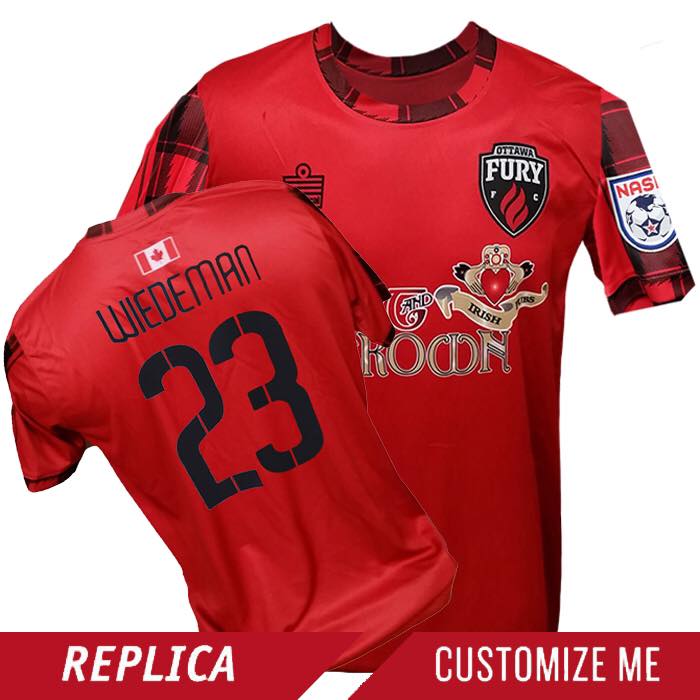 News: Fury to add third strip
Ottawa Fury have said Thursday on twitter that they have an announcement to make, teasing with four photos of what appears to be a red admiral clothing item.
Something big is coming tomorrow…#WeAreFury pic.twitter.com/MN2HHKMhyQ

— Ottawa Fury FC (@OttawaFuryFC) August 6, 2015
However if you went to the Ottawa Fury website you could already pre order a third strip that is entirely red with plaid on the shoulders.
The plaid is the same used by Ottawa CFL team which shares the same ownership group as Fury.  The plaid is a symbol of the lumberjack, something OSEG and some Fury supporters have embraced as a symbol of Ottawa history.
The jersey is expected to be announced officially on Friday however this leak has provided fans with an early look. There are a few NASL teams who play with a Red/Black/White color scheme however Ottawa hasn't had any jersey clashes yet.
The strip release will likely be tied in with OSEG marketing campaigns which may look to boost the support for Fury through the CFL fanbase.  Fury are producing the results on the pitch, but they are still looking to fill more seats. Fury are expected to make an official announcement regarding the third kit sometime on Friday.