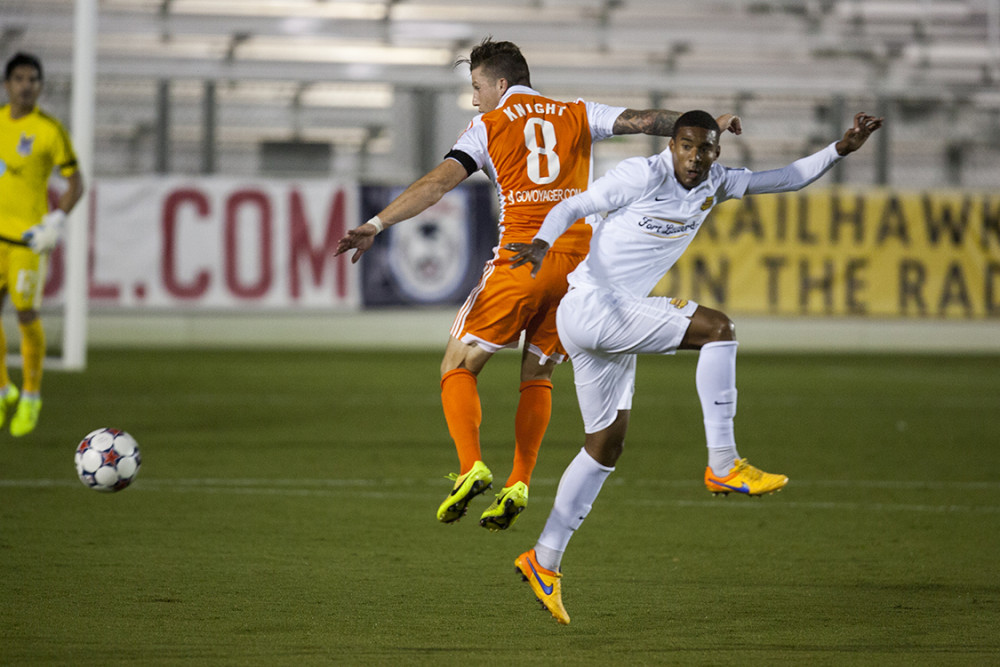 Wes Knight to Retire This Weekend
Four months ago, right back was a question mark on the RailHawks' depth chart. It is again, as Wes Knight announced his retirement from playing professional soccer yesterday. He'll play his last game tomorrow against the Tampa Bay Rowdies before going to the Charlotte area to serve as head coach for the U-18 and U-14 Carolina Rapid Development Academy teams.
Knight found his love of coaching while injured last season, and he's now found a good home for it.The Carolina Rapids Development Academy, formerly North Meck SC before they affiliated with the Colorado Rapids in 2013, is among the longer-lasting and successful youth systems in the Carolinas, and the most prominent in the Charlotte area.
Knight's career spanned two countries across two leagues. He caught on with the Vancouver Whitecaps during their USL days, and moved up with them to MLS in 2011. From there, he joined the San Antonio Scorpions for their highly successful inaugural season in 2012 before moving onto FC Edmonton in 2013.
Despite his journeyman career through Canada and Texas, the Carolinas is where Knight calls home. He grew up in South Carolina and played for the College of Charleston from 2004 through 2008. Finishing out his career in the Carolinas is, according to Knight, "a dream come true."
Colin Clarke will now have a significant hole to fill after the Tampa Bay game. Blake Wagner has played on the right this season, but only in midfield, but he has defending experience (and is indeed listed by the RailHawks as a defender) and could slot in at Knight's position. He'd offer more attacking initiative but may struggle to shut down attacking wingers. Knight proved exceptional at that, in particular making good work of San Antonio's Billy Forbes in a 3-2 win two weeks ago.
Knight's streak of 1350 consecutive minutes played will end Saturday. He's one of only seven NASL players and the only RailHawk to have played every minute this season.
Look back on Midfield Press next week for more on Wes Knight's retirement and a career retrospective.