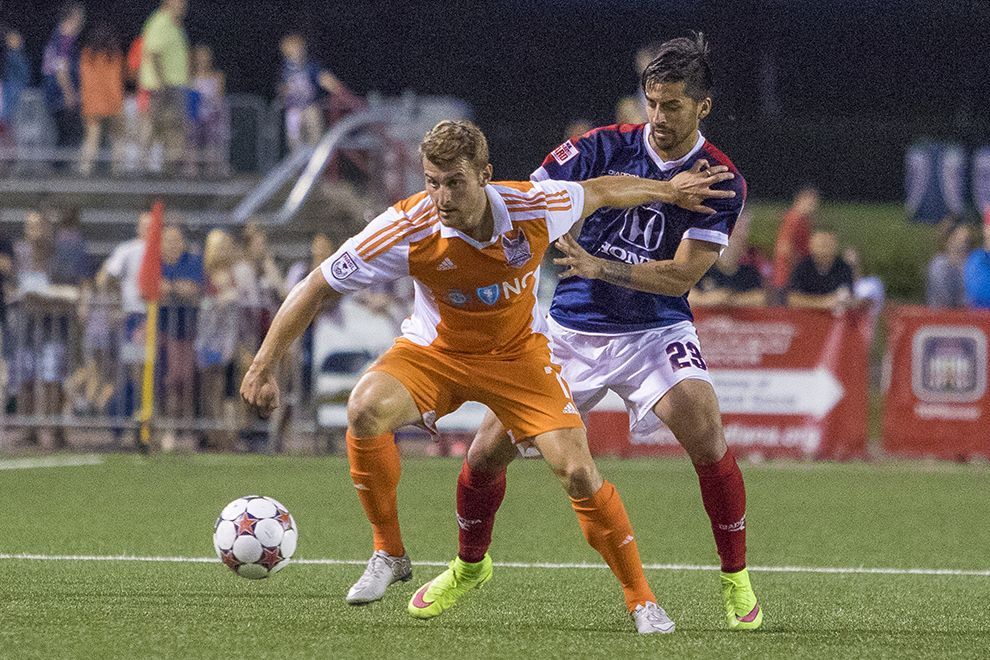 Preview: Ottawa Looks to Continue Scoring Run against RailHawks
The Stakes
The Ottawa Fury are enjoying their best stretch in team history, sitting atop the Fall Season table and tied with Minnesota and Carolina for third overall after a 9-match unbeaten streak. Meanwhile, the RailHawks have played well enough of late to top some people's power rankings but still sit a few points off both the Fall Season and combined lead.
The league landscape looks really crowded in the context of there only existing three playoff spots available to ten teams. Three points either way would go far in trying to clear that logjam.
What We Can Learn From Their Last Meeting
Carolina deserved the 3-1 result they earned at home in the first game of the NASL season. Unfortunately for the RailHawks, a lot has changed north of the border since April.
However, between two penalties and a sending off of Julian de Guzman, the affair was quite heated. With Nacho Novo, Carolina's instigator, expected to play and the stakes even higher than a first game of the season, this match could attract some, ahem, fury.
[youtube http://www.youtube.com/watch?v=Zb_RDg33FkA]
Most Interesting Matchup
We know that Ottawa can defend. Along with the Cosmos, they've allowed the fewest goals in the league and have played one more game than New York. But they struggled mightily to score in the Spring Season, averaging just one goal every two games.
After scoring just five times in the Spring, Ottawa has now netted nine goals over the first four matches, led by three goals each from captaining central midfielder Richie Ryan and forward Tom Heinemann.
Richie Ryan will have to deal with an emboldened Wells Thompson, who will get the benefit of starting in front of Colin Clarke's preferred back line of Wes Knight, Futty Danso, Connor Tobin, and Kupono Low. The RailHawks have only allowed two goals in the four games that Carolina's defensive core have all played.
We know that Carolina will probably bunker-and-counter, attacking with Novo, Austin da Luz, and Tiyi Shipalane (if he plays), and we know that Colin Falvey, Rafael Alves, Ryan Richter, and Romauld Peiser will probably up to the task. But it'll be interesting to see if Ottawa can continue their prolific goal-scoring run.