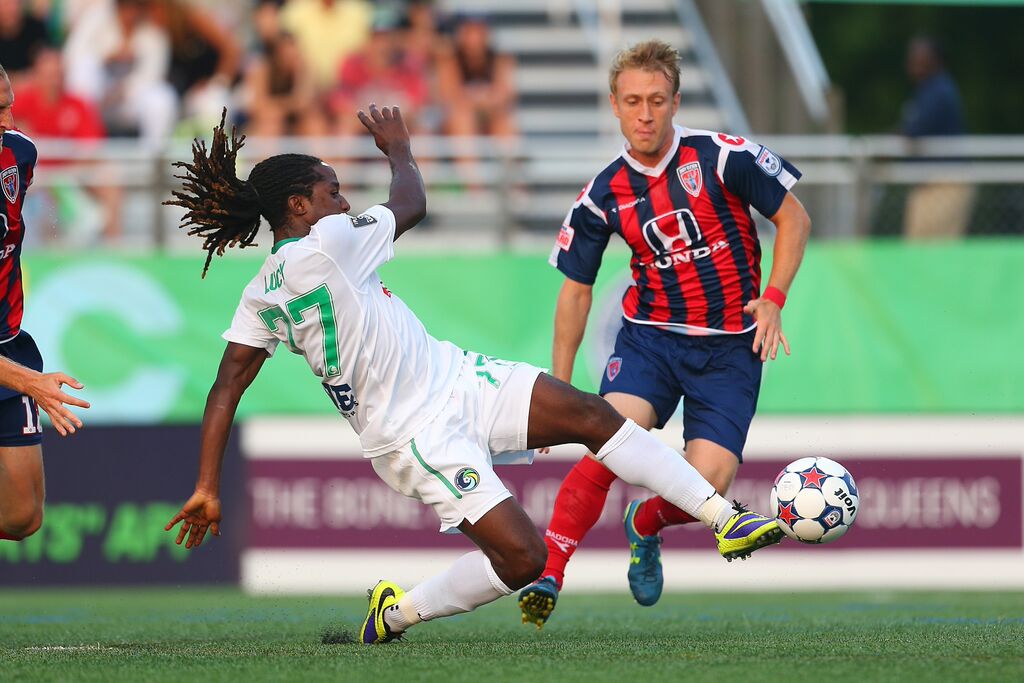 Preview: Sixth Time's the Charm?
Indy Eleven vs. New York Cosmos
Major Themes:
The streaks are over. Indy's five-game undefeated streak came to an end in grand fashion as Ottawa Fury FC handed the 11 a 4-2 loss, the first of the Tim Regan era. New York's eleven-game undefeated streak came to a full stop in Jacksonville as the (then) last-place Armada blew away any hope for an undefeated season and left the Cosmos in possession of the coveted basement spot.
With each team already dealing with frustration, it's clearly time to add some more.
Through their first five meetings, the ending is always the same: a draw. Neither team has found a way to get a clear upper hand. Between their latest results and this being their final meeting, both will be searching for a statement game and an opportunity to put their season back on track.
Last Time:
Lucky bounces had a hand in each goal of a 1-1 draw.
Keep An Eye On:
The goalkeepers. Kristian Nicht has been a strong presence for Indy, but last week's performance was so poor, he tweeted an apology out. Jimmy Maurer has been a rock for the Cosmos, but two mistakes this season cost his club points: last week in Jacksonville…and April 11th in Indy. Both will be looking to make up for their mistakes.
Dane Richards. The midfielder, on loan from Red Bull to Indy, did not factor heavily in the loss last week. With a game under his belt, look for him to step up and prove that he deserves a spot.
You Probably Won't See:
Marcos Senna. Arguably the best player on the pitch for the Cosmos, he is currently in Brazil waiting for his visa renewal.

Duke Lacroix. The rookie has been listed as doubtful by Indy. His pace, touch, and vision have made him quite a threat and his talents will be missed by the home team.
Much finishing. By Either Side. Both are notorious for creating multiple chances they can't convert.
A win. A loss. Anything but ANOTHER tie.