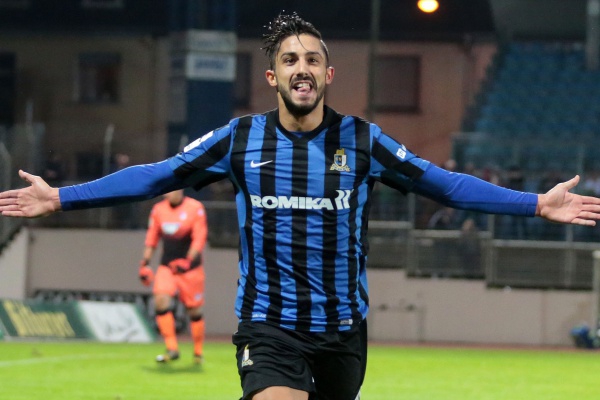 Unconfirmed: Fury FC Poised To Sign Uğur Albayrak
Post-match comments by Ottawa's coach, Marc Dos Santos, suggest the team will shortly sign a new striker. German/Turkish striker Uğur Albayrak, who has trained with Ottawa for the past week, seems the most likely candidate. Albayrak has spent most of his career playing in Germany, where he has played for FSV Frankfurt and SV Darmstadt 98. He most recent stint came in the German fourth division with SV Eintracht Trier 05.
The Fury have been seeking more firepower up front following a Spring Season with just five goals scored in ten NASL matches. During the Spring/Fall break, they brought in forward Aly Hassan from Fort Lauderdale as an offensive reinforcement. Fury operate with a 4-3-3 formation, with Tom Heinemann, Andrew Wiedeman and Hassan all competing for a spot as the lone striker.
Hassan's debut came in yesterday's game against Indy Eleven which also saw Tom Heinemann score his third goal in three games. After that match Dos Santos was asked about Heinemann finding his form now that more competition for the striker role has arrived. Dos Santos replied, "Yes and more pressure is coming", all but confirming a new striker is on its way. Albayrak seems a natural choice following a seemingly successful training period.
Ottawa Fury FC declined to provide official comment.