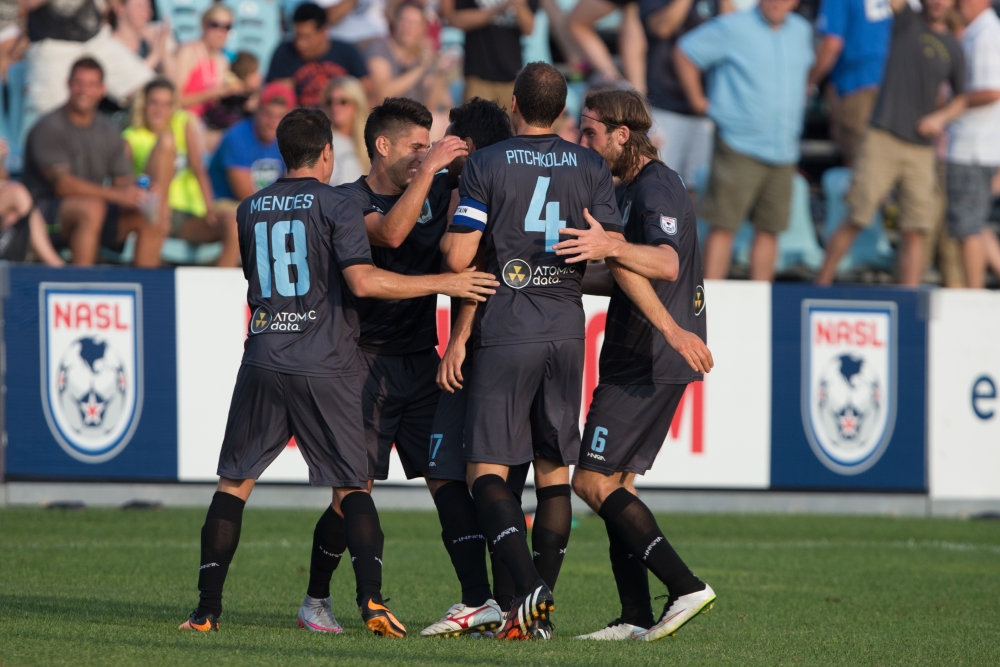 Fall Week 2: Midfield Press Goal Of The Week
Welcome to Midfield Press' Goal of the Week! After each week of play, the writers of MP will come together to nominate and deliberate on the week's most impressive goals.
#3: Cristian Raudales (San Antonio Scorpions vs. FC Edmonton)
Raudales gave the Eddies their second equalizer in the team's 2-2 draw against San Antonio. If you zoom in very closely at the defender's face, you can see the look of fear of being made into target fodder as Raudales sends home a rocket of a shot. That fear slowly turns into shame as he realizes his decision to save himself turns into a goal for the Eddies.
#2: Juliano Elizeu Vincentini (Minnesota United vs. Jacksonville Armada)
After an excellent defensive play, Vincentini decided to save the world by taking matters into his own hands. After taking space, he places a superb strike right outside of the Armada keeper's reach into the top-left corner.
And the winner is…
#1: Austin da Luz (Indy Eleven vs. Carolina Railhawks)
After Railhawks midfielder Nazmi Albadawi provided a beautiful freekick into the middle of the box, Austin da Luz figuratively and literally pounced on the opportunity with a well-timed run and diving header into the back of the net.