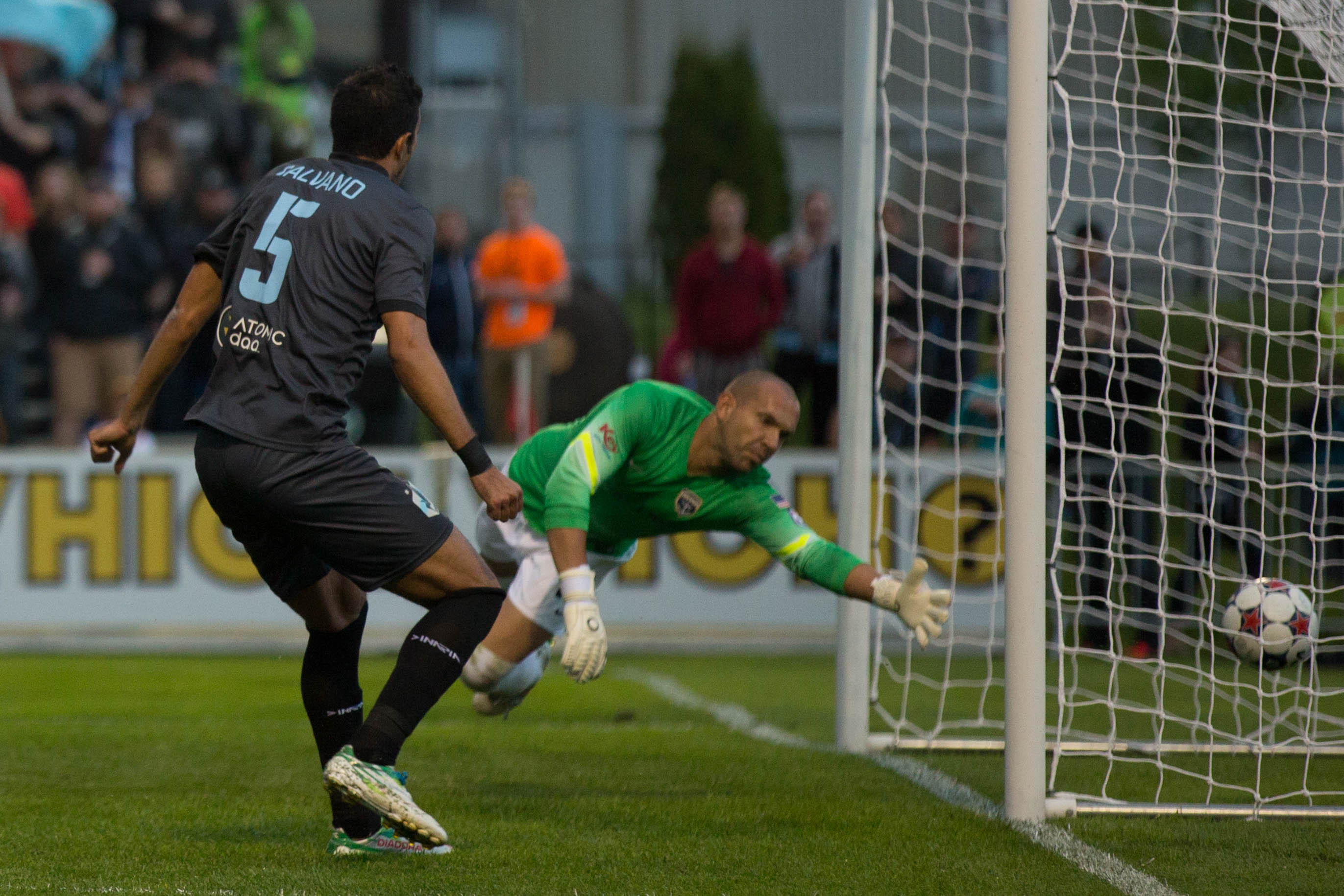 Preview: Jacksonville Hope For A Hit Versus Minnesota
Minnesota United vs. Jacksonville Armada
Major Themes:
– For the second matchday in a row the Armada play a club struggling for results. Although they were the better team on the day, failing to win against Atlanta pushed the winless counter to eight. Minnesota has also seen a run of results without a win. Their streak sits at six games.
– Will United give up another lead in the game's final minutes? Six times this year, Minnesota has held a lead going into the game's final fifteen minutes, only to give it up and miss out on the result. The match will be another late test for the team, as the Armada have shown countless times that they can be dangerous until the final whistle.
In Their Last Meeting:
– A scoreless first half made way for an end-to-end second half, with all five goals of the 3-2 Loons victory coming in the last forty-five.
Keep An Eye On:
– Christian Ramirez: This past Saturday, 2014's league top scorer scored his first competitive goal that was not a penalty. He'll be fired up to show that it wasn't a fluke.
– Alhassane Keita: The Jacksonville forward has been slowly returning to form after recovering from a hamstring injury. Keita was dangerous for the Armada last weekend in Atlanta, but he did play 90 minutes, so it is logical to expect that he will be limited on minutes today.
– Yago: The Loons acquired the speedy Brazilian winger on loan, hoping he will bolster the team's effectiveness in the final third and fill the void left by Miguel Ibarra's transfer to Club Leon. The official announcement of his loan mentioned he would be on the squad tonight.
You Won't Notice:
– Lucas Scaglia: The trusty Armada defensive midfielder was shown his second yellow card for a professional foul in the final minutes of the loss to the Silverbacks, so he will not be playing tonight.
– Ibson: The Brazilian has had an up and down season, failing to find any sort of consistency in central midfield.
You Probably Won't See:
– Defense: Both clubs set out to attack from the opening whistle, and often leave just their center-backs behind as the push forward towards goal. Naturally, this leaves both susceptible to quick counter-attacks. Since the clubs both look to win the ball and get out on the counter quickly, it's reasonable to assume that there will be goals.
– An Armada victory: Jacksonville has hit the nadir of their season, and must break out of a heavy mental slump to get a good result here. Snatching a draw from the Loons would be a good result, but a victory does not look likely.