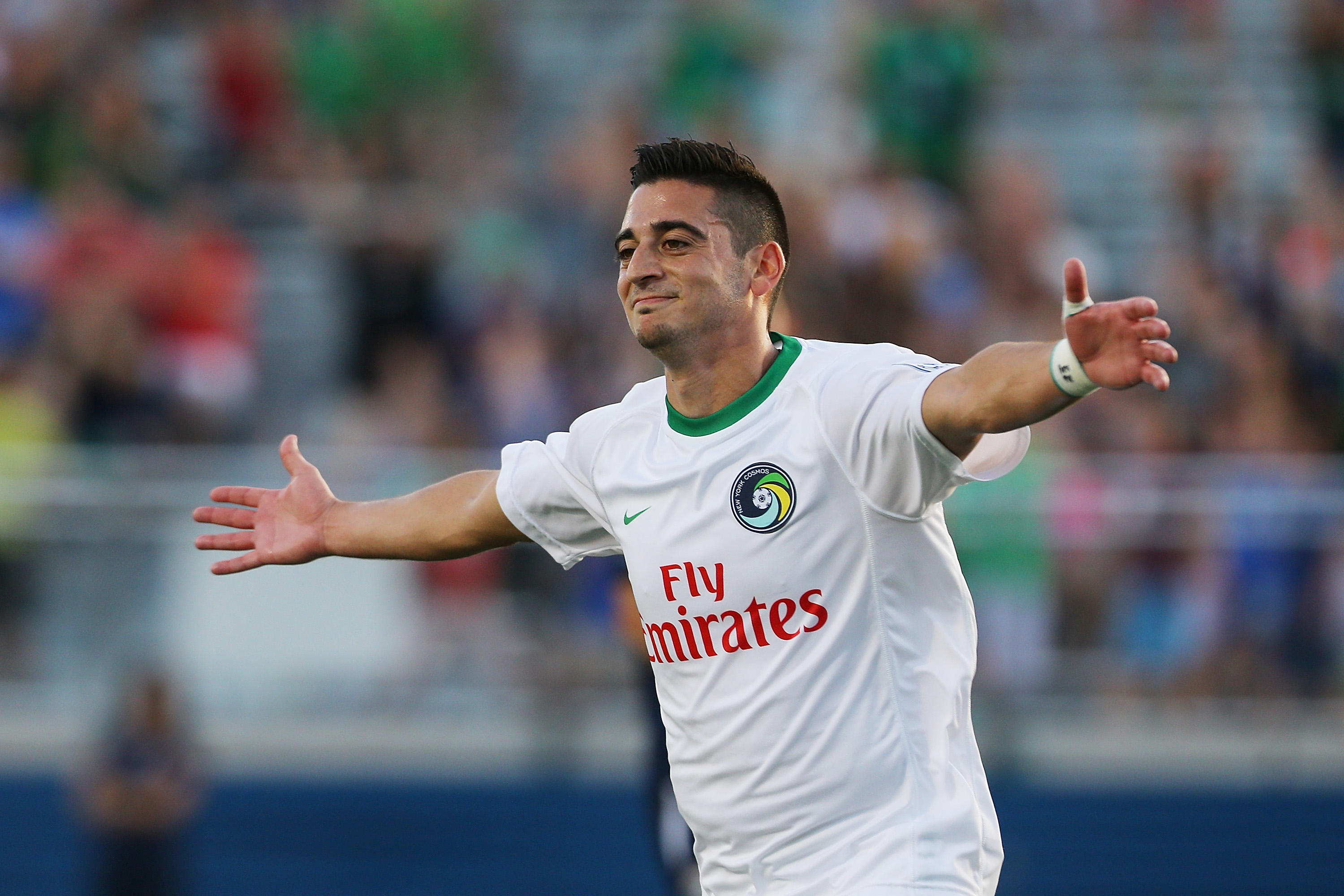 5 Players Who Scored Great Goals This Spring
Every Thursday, Midfield Press presents five new players for your consideration.  This week, we look at players who scored incredible golazos during the Spring Season.
Jemal Johnson, Forward, Jacksonville Armada FC
Jemal Johnson put jaws on the floor by opening the book on brand new expansion side Jacksonville Armada FC by scoring twelve seconds into their very first game ever.  Not only did the context of the occasion make this an unforgettable goal, but strike itself was a thing of beauty.  Nevermind how Edmonton showed us that allowing goals in the opening couple of minutes is just something they are into.  Nothing can diminish this accomplishment.
Zourab Tsiskaridze, Defender, San Antonio Scorpions
As a rule, I don't like to vote for free kick goals for Goal of the Week or similar considerations because I feel there is just a finite limit to how good a dead ball kick can be.  Then Zourab Tsiskaridze hit a free kick from Mordor all the way to the Shire and buried it.  Though clearly goalkeeper N'Djock positioned himself poorly, hats off to Tsiskaridze for a perfect kick and for likely scouting N'Djock's aggressive tendencies ahead of the game.
Sergio Peña, Midfielder, Indy Eleven
Sergio Peña did not just score a golazo from downtown, he did so on a hop in the dying moments of a game to earn the win against the reigning champions.  Want to know how important two points is in this parity-driven league?  Indy currently sits in playoff position in the combined table; take these two points away from them, and they are in a messy five-way tie that extends all the way to second to last.  Hats off to Peña for coming through in the clutch.
Kyle Hyland, Defender, Indy Eleven
Sorry to double dip from the Indy Eleven well, but the team had a habit of hitting terrific goals to earn points at the last possible opportunity.  This time, it was defender Kyle Hyland's turn.  Hyland just does not typically score goals.  But against a bunkered Tampa Bay looking to secure three points in second half stoppage, Hyland trotted up the left side before taking a gamble on a long ball from outside the box and slamming it high into the far post.  The goalkeeper was nowhere near, the Rowdies didn't know what hit them, and Indy earned the point at home to give their fans, who don't see their team earn enough points at home, something to cheer about.
Hagop Chirishian, Midfield, New York Cosmos
Midfielder Hagop Chirishian only made a single appearance in the Spring Season for the Cosmos, and he put it to use.  Catching up to a long ball through the air in the box, Chirishian chips the keeper on the hop only to play the ball to himself and hammer home the goal.  Great work to get to the ball, wonderful finesse to put it lightly over the Armada goalkeeper, then solid composure to finish what he started.  The game ultimately ended in a draw (a 3-3 goalfest no less) and the point was enough to clinch the Spring title for the Cosmos.
Have a player you think we overlooked?  Tell us in the comments.