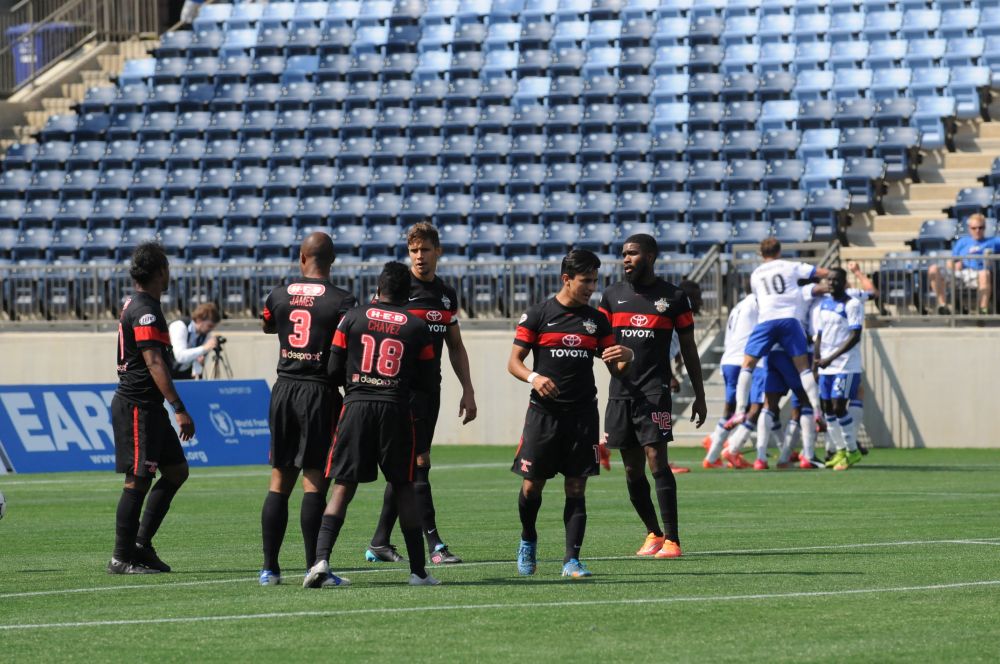 Scorpions Face Goalkeeping Crisis
San Antonio go into this week with only one goalkeeper available for competitive play per the roster on their website. Starter Daryl Sattler earned a foolish red card this past Sunday after he deliberately booted a ball into Lance Laing. The Scorpions' third choice in 2015, Jon Kempin, was yanked back to Sporting Kansas City after his loan was prematurely cancelled. It was probably for the best but with Sattler suspended for the next game and Kempin gone, only Matt Cardone remains available at goalkeeper for San Antonio.
The last NASL team to face a major goalkeeping emergency was FC Edmonton although their almost comically long woes in 2011 were the result of injuries. To begin the year, third choice Jaswinder Gill hurt his back and missed the entire season. Then starter Rein Baart earned his second red card of season the year in early June. Edmonton signed an amateur keeper, Justin Ammar to fill in as second choice to Lance Parker the following weekend. And it's a good thing they did because Parker suffered a compound fracture in his arm during Ammar's first game requiring 10 minutes of action from the new signing. Even with Baart's return, the team extended Ammar's amateur contract while also taking on former Toronto FC netminder Dan Monslave as a trialist (and intended replacement for the amateur). Unfortunately Monslave tweaked his ankle requiring more roster duty for Ammar through July. It wasn't until August that Monslave could be brought in full time.
The Scorpions will hope their goalkeeping woes are far more short lived than Edmonton's were. The US mid season transfer window opens July 8th and this means San Antonio has transfers from other clubs available in addition as an option to signing free agents (such as the aforementioned Lance Parker) or an emergency loan. There is also some precedent for using a goalkeeping coach as a backup although Juan Lamadrid will likely want to keep his 1996 retirement permanent.