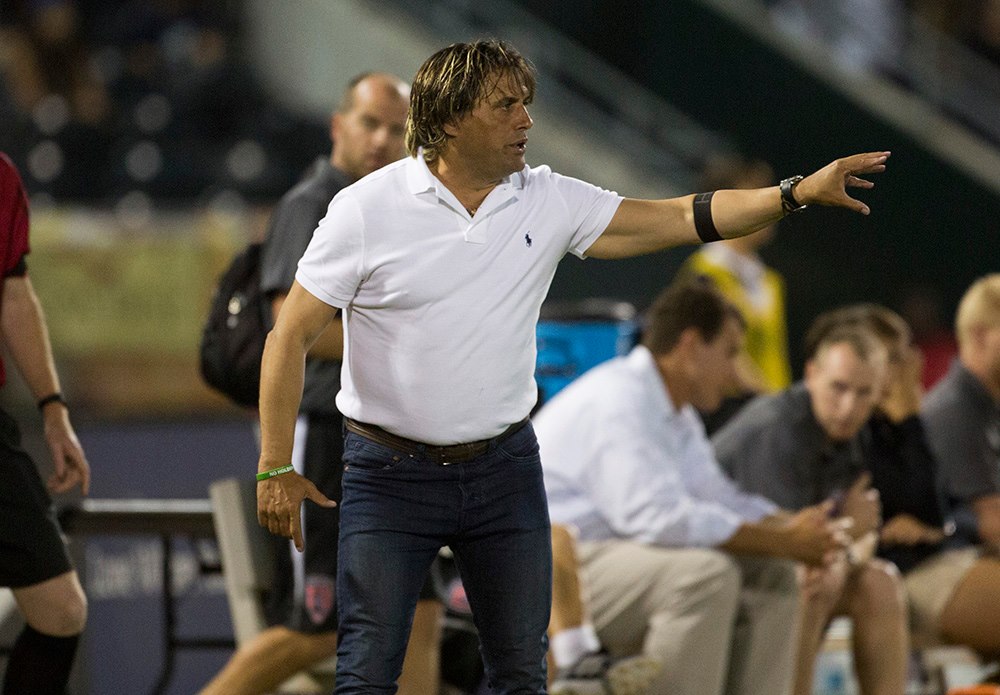 Guillermo Hoyos Signs Deserved Contract Extension
Jacksonville Armada FC announced today that Guillermo Hoyos has agreed to a contract extension that runs through the 2019 league season. The extension comes after a mostly successful spring campaign that saw the club challenging for the spring title until a disastrous 4-0 loss to the Carolina Railhawks. While the team did struggle towards the end of the season, much of that can be attributed to injuries to Alhassane Keita and Akeil Barrett.
Hoyos has shown his ability on the touchline. He orchestrated the change to a 3-4-3 in week 3 which pushed the team into the upper reaches of the table over the course of the spring season. He also made several key adjustments while down 2-0 at halftime against the Cosmos, and the team came back to snatch a 3-3 draw.
After the announcement, club owner Mark Frisch tweeted:
"@MarkFrisch10: So pumped to have Guillermo here through 2019. Hoping for more years after that! The man gets it and knows how to develop & coach! #ArmadaFC"