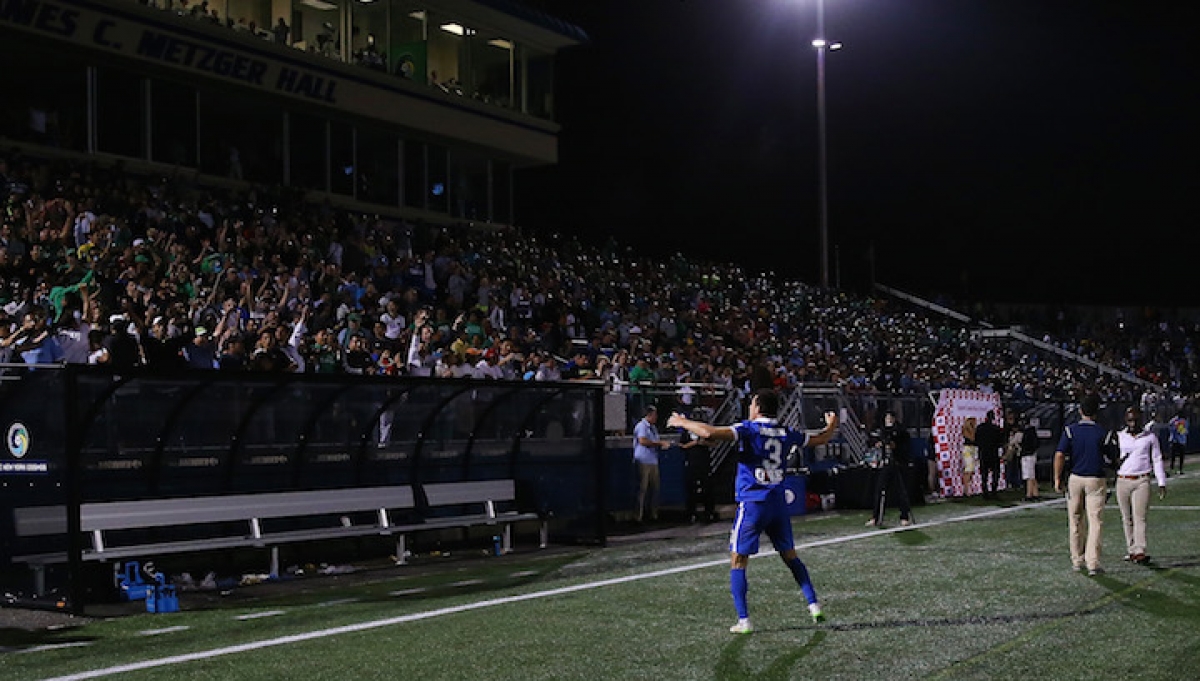 Cosmos Give Up USOC Quarterfinals Hosting
US Open Cup staff have confirmed on Twitter that the New York Cosmos have waived the right to host a potential USOC Quarterfinal. The Cosmos will have to defeat the New York Red Bulls on July 1st to advance to the quarterfinal.
NEWS: @NYCosmos have withdrawn from hosting potential #USOC2015 Quarterfinal. Should they advance, @PhilaUnion / @DCUnited winner will host.

— U.S. Open Cup (@opencup) June 30, 2015
A Cosmos spokesman shared with Midfield Press staff that the two venues used by the club, Shuart stadium and MCU Park, had scheduling conflicts. An alternate location, Belson Stadium at St. John's University, was available but "the size of the facility would be inadequate for the Open Cup Quarterfinals."
DC United face Philadelphia Union in another USOC fixture and the winner will host the winner of Red Bulls vs. Cosmos fixture.