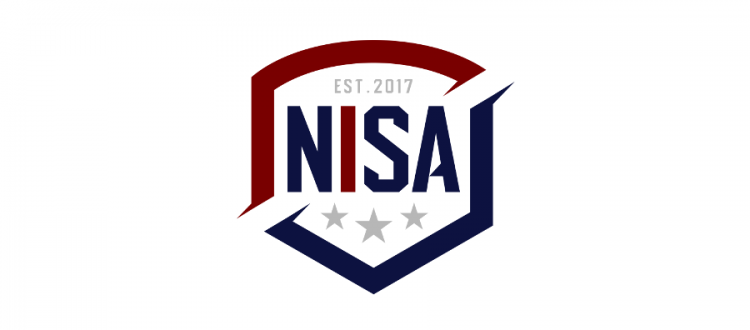 2020 Goals For NISA & Its Clubs
The National Independent Soccer Association accomplished a lot in 2019, even if the product on the field during the Fall Showcase seemed like a humble beginning.  The league achieved sanctioning from USSF, which is something most observers did not think would happen. It managed to pull off a remarkable transfusion of new clubs into its system when it turned out that a number of the clubs that it got sanctioned with were ill-prepared to play (remember Central Florida/Baton Rouge?). NISA added Detroit City FC, Chattanooga FC, California United Strikers, Oakland Roots and the New York Cosmos into its ranks. It also suffered some very public setbacks with the Philadelphia Fury playing one game and going on hiatus and then East champion Miami FC leaving for USL after the season.  It was an eventful year all around.
League Goals
2020 is just as critical a year for the fledgling league, as make-or-break as last year was.  The first order of business for NISA will be to get re-sanctioned as a Division III professional league by US Soccer for Fall 2020 and Spring 2021.  In basic terms, the Pro League Standards require NISA to have at least 8 teams with 35% ownership from a $10M+ Net Worth individual. The teams need to play in stadiums with 1000 seats or more. LA Force, Cal United, Detroit City, Chattanooga FC, Oakland Roots, Michigan Stars and New York Cosmos are all thought to meet or exceed the standards, which makes seven appear to be solid on the minimum requirements front. 
Rumors suggest there may be issues with the ownership groups behind Stumptown Athletic and San Diego 1904.  Atlanta SC and Philadelphia Fury appear to have fallen by the wayside already and the Connecticut and Providence NISA efforts have not gotten off the ground. In addition to the Cosmos, there are three additional NISA applicants including Miami Beach CF, a second New York City group that may use the New Amsterdam FC brand and a New Jersey group.  If any one or more of these expansion groups meet the PLS standards, NISA should be able to have a minimum of 8 clubs for re-sanctioning. If more than that comes together from the expansion teams, the current clubs that may need to add investors or the dormant clubs getting up to standards, NISA could exceed what is needed for sanctioning. It is not a given that NISA will be re-sanctioned, but it seems like there are enough solid pieces in place that they should be able to pull it together.
Beyond the basic survival issue of sanctioning, NISA needs to think about restructuring its front office in 2020 and presenting a stronger image to the public and potential new club investors. This may require a shakeup of front office personnel to a certain extent. Let's call out the elephant in the room: Right now there are three people with the last name Prutch in NISA leadership. While the Prutchs and others involved in Club 9 Sports stepped in last May to help the league through a difficult time, it would be best for the future of NISA for there to be no more than one person with the last name Prutch in league management.  If NISA wants to continue to receive services from Club 9 Sports I see nothing wrong with that, but it should be done in a way where that relationship is managed without anyone named Prutch overseeing it or influencing the decision to use Club 9 as a vendor. This may not seem important given that USL is at its core a Papadakis family run business, but NISA is trying to differentiate from USL. It should move away from the family business look and bring in people who can add strong sports management expertise. NISA needs to improve substantially in areas like sponsorship, broadcast, social media and public relations.  Adding Ron Gilmore to NISA leadership was a step in the right direction in terms of helping clubs operate at a professional standard. The long term broadcast goal should be ESPN+, but unlike some, I do not see an issue with MyCujoo in the short term as long as the clubs are required to have proper production capabilities at their home venues. The disparity we saw between broadcast quality from team to team in both NISA and the NPSL Members Cup on MyCujoo suggests issues of poor quality were more about the capabilities at the venue than the streaming platform itself.
Finally, NISA must focus on signing on more and better expansion groups. Outside of the Cosmos, it is not clear how strong any of the other three NISA expansion applicants for Fall 2020 are and whether they would, for example, meet the standards of USL.  NISA entertained conversations with many groups and a number of them took at wait and see approach instead of applying for Fall 2020. NISA needs to close more of those deals for 2021 not only so the league outgrows the natural attrition rate of lower division pro soccer clubs  and survives, but so it can thrive and build on its strengths. This will probably need to come from new investors in new clubs because it is not clear to me that there are a ton of PLS-ready clubs left sitting in NPSL or UPSL.
NISA in 2020 is in a similar place to where USL was in 2011. There are going to be some dodgy clubs but the league has to work hard to replace the Antigua Barracudas and FC New Yorks with the Sacramento Republics and Louisville Citys that propel it to a higher level.  If NISA plays Fall 2020 at 10 clubs, its goal for Spring 2021 should be 12 quality clubs and then 16 for Fall 2021. The word quality is important so that NISA does not turn into the defacto pro Division IV. The model of no expansion fees, no territory rights and the presence of strong independent clubs like Detroit City, Chattanooga FC, Oakland Roots and the Cosmos should make NISA more attractive on its surface than the reserve team heavy USL League One, particularly once NISA shakes the "stability" issue by far surpassing the number of clubs required by the DIII PLS standards.
Club Goals
Just as the league needs to accomplish some important things in 2020, so do the clubs.  Detroit City FC and Chattanooga FC will be managing a transition from adult amateur to fully professional clubs. Both Detroit and Chattanooga have large fan bases in lower division pro soccer terms, including very engaged supporters groups. They have management teams that have been with the club for a long time and done a good job growing each club step-by-step.  This is a big, big step and operating costs are going to go up significantly. That said, there is little reason to doubt Detroit and Chattanooga will handle the move to pro soccer anything but well. They have tackled every challenge they have faced so far, including a life-or-death battle with the Red Wolves in Chattanooga FC's case. I expect both clubs to make the adjustment and thrive at the next level.
Oakland Roots were probably the most successful off-field launch in DIII pro soccer in 2019. They created a beautiful brand, filled their stadium and laid down a foundation for a strong community-driven culture for years to come. Only USL League One's Forward Madison can compare among new DIII pro clubs last year.  On the other hand, Oakland's on the field results left a lot to be desired. The club has changed head coaches and started to recruit what appears to be a stronger crop of players for 2020, while bringing back stars like Jack McInerny and Benji Joya. I would expect the Roots to put it all together in 2020.  
California United Strikers are almost the opposite case of the Roots.  They put a strong team on the field and won the West in the Fall Showcase.  Sharing a venue with the USL Championship's Orange County SC, which has never drawn particularly well, Cal United saw only mediocre attendances. They need to work on growing the fan base and the commercial side of the operation. Their partnership with the large Irvine Strikers youth academy should in theory provide them with a source for fans among the families of players in that program but that needs to translate into butts in seats. Cal United is a contender for the NISA title, but it would be nice to see them develop into a thriving club on all fronts. It may require a move to their own venue. They once considered being part of a project for a small stadium at the SilverLakes Sports Complex in Norco, which could have made them the Inland Empire's team. There ended up being legal issues around the ability to build at the complex which derailed the project (no fault of theirs). A name like California United gives them a lot of flexibility on where in SoCal they can be located if the Strikers partnership does bear fruit and they find it otherwise hard to build a fanbase in Irvine. They made a big jump to pro soccer in the Fall, but the off-the-field side of the business should be next on the agenda.
LA Force is a similar story to Cal United, except more extreme.  LA Force is one of the clubs whose broadcast standard was so poor it made the league look amateurish. The other club who that was true of, Atlanta SC, is not coming back.  LA Force has shown it can assemble a talented squad, but they need to work on the fan base and commercial side of the club even more than Cal United does. They have the benefit of being the professional capstone of the large F.C Golden State youth club and they need to find a way to get the families in the club to the professional games as supporters, and reach beyond that base into the communities around their home venue.
Stumptown Athletic has an interesting few years ahead of them, or at least I hope they do.  The Charlotte metro area club is named for the suburb of Matthews, but they have had trouble securing the Matthews Sportsplex as a home venue because the USL's Charlotte Independence is among the tenants with higher priority there. The Independence plan to move to Memorial Stadium for 2021, which should free up Matthews Sportsplex for Stumptown. However, 2021 holds a bigger challenge for both the NISA and USL clubs, in the form of the debut of the Charlotte MLS team at Bank of America Stadium.  Charlotte was having a hard enough time sustaining a USL club all on its own prior to 2019, will the metro area be able to handle 3 clubs? I certainly hope so. Stumptown's niche branding around Matthews may seem clever once it is the primary pro soccer tenant at the Sportsplex. Let's hope they make it that far. Adding more investors to the ownership group would help.
San Diego 1904 does not have to worry about an MLS franchise coming to town anytime soon, but San Diego Loyal SC will debut in the USL Championship this year. The USL club has secured the best, ready to go lower division soccer venue in the market, Torero Stadium. Warren Smith, one of the architects behind Sacramento Republic's success, is part of San Diego Loyal's leadership. While 1904 may have beaten the USL club to market by half a season, its long term viability requires finding a home it can call its own as well as new, local investors.  The original plan for 1904 looked to build a small stadium in the northern part of San Diego County. Given the USL team's location in Mission Valley, they may want to revisit this approach if they are able to land new investors. 1904 showed in the Fall Showcase that they can put a competitive club of players with local ties on the field, and they drew a decent amount of fans to the overly large former NFL stadium they played in. While the 1904 brand is somewhat goofy, the NISA club lucked out in that the USL team's brand is downright atrocious (the logo looks like it should be for a dish soap product instead of a soccer team, and the "loyal to our soil" hashtag has a creepy, fascist echo). If 1904 wants to keep the momentum they built in the Fall and not lose those fans to SD Loyal, they need to figure out a good home venue and show the fans they are there for the long run.
If we are being honest, Michigan Stars are probably just here to make up the numbers. The club has a wealthy owner, but it does not have much in the way of a fan base and its indoor venue is an eyesore.  I actually stopped watching the stream of the Cosmos match at Michigan Stars in the NPSL Members Cup, because it felt like I was watching a closed-door scrimmage. Between the bad camera angles and no atmosphere whatsoever, it causes you to think about other, more interesting ways you could be using your time. The Michigan Stars have a lot of improvements to make to feel anything like a professional soccer club. If the owner is not willing to find an outdoor venue and invest in some marketing to create a fanbase, Michigan Stars will either not be long for NISA or will be the type of "we did what we needed to do back then to survive" reminder of the past that Chivas USA was for MLS in their final years.
2020 is a critical year for the New York Cosmos. Their NISA application still needs USSF approval but that is expected to happen in February with little drama. Although they do not kick off in NISA until the Fall, it is very much a make-or-break year for the Cosmos.  This will be the first time "Cosmos A" takes the field since 2017. A selection of the hardcore fanbase stuck with "Cosmos B" in NPSL, but even these loyalists are dwindling in number and are growing ever more weary of the battle with USSF that has kept the club on the pro soccer sidelines for the last few years. Their faith has been bolstered by positive personal interactions with the owner, Rocco Commisso, at Cosmos matches over the last two years but they are growing impatient and it is important that Commisso communicate a strong vision for the club going forward that is worthy of the Cosmos legacy. With Queensboro FC getting ready to debut in the USL Championship in 2021, the fate of the New York Cosmos as the city's MLS alternative hangs in the balance. Queensboro managed to secure a brand new venue in its namesake borough and will have the new club shine in its first year.  It is imperative that the Cosmos play in the city, ideally at MCU Park in Brooklyn but at the very least at Commisso Stadium in Manhattan, Icahn Stadium on Randall's Island or even Richmond County Bank Ballpark on Staten Island (personal order of preference). A return to Mitchel Field on Long Island is probably the death of this iteration of the Cosmos within a year or two. The Cosmos also need to ramp up marketing back to 2017 levels if they want to hold their own against Queensboro and draw casual fans back to the club. I expect we will see a strong marketing campaign from Queensboro FC leading up to 2021, and some of the former 2013-17 Cosmos stars currently playing in USL on the roster. The Cosmos need to bring their "A" game to NISA on and off the field, because an NPSL level of effort may be the end of the club. I do not say that lightly as a Cosmos fan and I hope Rocco Commisso meets this threat head-on. If he does, it can result in a fun cross league rivalry between the Queens-based USL club and a (hopefully) Brooklyn-based Cosmos. If the Cosmos are back on Long Island, short of Commisso sharing an exciting city-centric plan for a significant post-antitrust suit financial investment into the club similar to what he is doing with his Italian club Fiorentina, the Cosmos will likely fade away within the next couple of years and we may be waiting for another decade or two for a third revival of the Cosmos.
We do not know what we are getting yet from NISA's other expansion bidders. Miami Beach CF will kick off in UPSL, and they have signed former Juventus defender Paolo De Ceglie as their first player which seems promising.  I am told their primary investor used to own a pro club in Italy and they have the necessary financial backing for the PLS. If they can land a decent venue and promote the team, there may be something there. I wrote a separate article on New Amsterdam FC, the potential second New York club in NISA. They aim to play out of Fordham University in the Bronx. If the venue is presented as well as it was for the US Open Cup match between the Cosmos and NYCFC in 2016, it will be fine for the D3 level.  Not much is known about the New Jersey NISA bid so I can't even speculate on what we might be getting there. It remains to be seen if any or all of these will be approved by both NISA and USSF.
NISA and its clubs have a lot to accomplish in 2020. Most NISA teams have fan bases that value "club over league", so it is important that NISA evolve into a league that the fans of its clubs can be proud to be a part of.  If they are able to do this, they will prevent themselves from becoming a temporary landing spot for teams before they jump to the USL Championship, as Miami FC did. Just as MLS poaches the most commercially successful clubs from USL on a regular basis, USL has a long history of poaching the most attractive clubs from NASL and other leagues. Should Oakland Roots and Detroit City blossom further, USL will be eyeing them up. Given the cutthroat history of USL, I would not even be surprised if the league finds a way to get the Red Wolves out of the picture (or at least the territory) if Chattanooga FC goes from strength to strength. NISA needs to develop into a league that it makes sense for those clubs to stay in, as well as for the Cosmos to stay in post NASL antitrust lawsuit assuming Rocco Commisso intends to ramp up investment in the club once the legal bills from that case go away. The original vision for NISA as a multi-tier pro league system with promotion and relegation is still very far away. Stabilizing and adding attractive clubs to the league is the next step in the road. It will be interesting to see how it all unfolds in 2020.