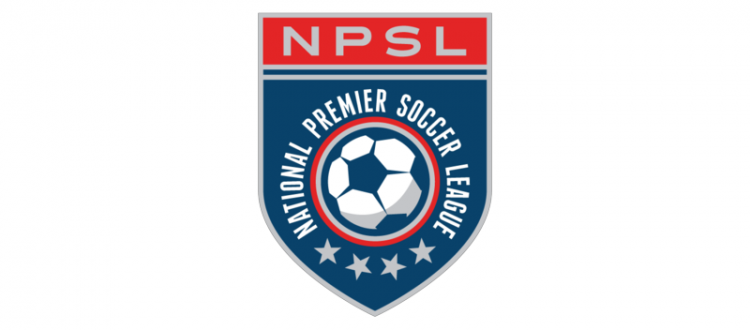 NPSL Aims to Establish Itself as the Top Amateur League in the USA with Full Season Competition
Long in the works, the National Premier Soccer League announced yesterday that it will offer its clubs a full season's worth of competition.  Teams participating in the new format will start play in a Spring season that lasts from March to April, switch gears for the classic NPSL competition that lasts from May through early August, and then partake in a Fall season that starts in late August and runs through October/November.  The "full season" NPSL option is designed to appeal to those clubs that wish to give their fans, players and sponsors a closer-to-pro experience without having to comply with the USSF's Professional League Standards.
NPSL Chairman Kenny Farrell explains that the lessons learned in the failure to launch the Founders Cup informed the format NPSL selected for this competition. "There has been a yearning to have a longer season from a lot of NPSL clubs," said Farrell.  "But there are also a lot of other clubs that prefer the traditional Summer alignment to the college season."  
"About 70% of clubs said they were interested in a longer season when we did a survey recently.  We learned a lot from the roadblocks the Founders Cup group ran into that sort of helped us understand what parameters we can work within.  The NPSL has been a great platform for building community teams. When we realized the Founders Cup had too many roadblocks to happen, we transitioned it to the Members Cup.  
"Ultimately we arrived at the three season model.  Our Summer league is the foundation of NPSL and it gives us the national presence.  We want to preserve that. We looked at maybe a Spring-to-Fall season separate from the Summer season for teams that wanted to participate in that.  We decided it was important for every team to participate in the Summer season. We did not want to cannibalize our base, so we developed this model.  We are going to run it this way for 2-3 years and then learn from it and adapt." Farrell indicated after a few years, it is possible that the two competitions could break apart into one longer Spring-to-Fall season and the traditional Summer season, but they would have to see how it looks after trying the new format out.
The resulting league will be intended for teams field amateur and non-paid professional players.  This policy is based on the clear lines that were drawn in the case of the Founders Cup, which failed to launch in part because of concerns around insurance for a league mixed with paid professionals and amateur players.  Where semi-pro status exists in global soccer, in the wake of the Founders Cup learnings the conditions of the US soccer system are now understood to be more binary – it's either paid professional or non-paid professional/amateur.  "We can only sign amateur players and non-paid pro players. We looked at the landscape. We believe there is a massive opening to fill in between the professional level and short season Summer leagues," said Farrell.
The United Premier Soccer League currently offers both Spring and Fall seasons to its clubs.  The vision for NPSL is to become the top tier of amateur soccer in the United States. "We can provide a well-run full season, national amateur league that clubs and players can grow within.  We want to be the top amateur league in the country," said Farrell. "Look at England, you have the Conference. You have some pro players and some amateurs. We can't pay players because of the way the system is setup here.  We looked at the existing leagues that are running and looked at how we can align to the calendar that most of the leagues play on. Globally this type of league serves players who are looking for an opportunity but don't have a pro contract whether they are up and comers or they are current pros who are in between jobs."
While the NPSL seems focused on its aim to be the best amateur competition in the US in the near and medium terms, Farrell would not rule out NPSL pro aspirations forever.  "We wouldn't close the door entirely on a pro league down the road. We are not ready to do a pro league. I think we could one day, but it might make more sense to partner with other pro leagues.  Right now we need to stay focused on the best interests in the majority of our members. It gives clubs an option in between being short season and going pro."
Presently there is a large jump for clubs to make if they want to go from a short season, amateur soccer competition to a full season professional league. The new format will give clubs an incremental step on the ladder where they can grow and hone their gameday operations and build their revenue model, before making the big leap to the added expenses of professional soccer.
The new offering will not be a fit for every NPSL team.  The league will measure applicants, including existing NPSL clubs, by stricter criteria around financial wherewithal, ownership commitment, quality of venue and streaming capabilities.   "We have some waivers for long time teams in the NPSL classic which we will not be able to replicate at this level," said Farrell. "We want really committed, local owners who are in it for the long haul.  We want these teams to be committed to being part of the fabric of their communities. That being said, we think this league will operate at much lower costs than a D3 professional league while producing the same level of atmosphere.  We support when times want to jump to the pro level, but we want to give teams a good alternative at the top level of amateur soccer."
Farrell would not say which clubs are ready to make the jump, but Atlantic City FC threw their hat in the ring on Twitter.  There are any number of NPSL teams that have kicked the tires on the idea of pro soccer, so those clubs would be the most likely candidates.  It also may be fairly easy for clubs in the Golden Gate and Southwest Conferences, which started play in February in 2019, to jump right into the longer season since they have effectively already been doing an early Spring schedule.
One club that is not expected to be involved at this time is the New York Cosmos. The strict lines between having paid professional players and non-paid professionals or amateurs may not be fungible again in 2020 as it was in 2019.  "Miami and New York worked with USASA and the insurance companies and Rocco and Riccardo to get them waived," explained Farrell. "It took quite an effort to get them on the field. Rocco was brilliant and signed off letters that protected the league from issues. I can't see it being extended into next year. I am fully supportive of the Cosmos and we have open lines of communication.  Miami has already moved to NISA so it is not a problem for them.  
"It is out of our control in terms of the Cosmos.  We will keep a dialogue with the Cosmos, and if they want to play in the league we will be all about it.  If not, we will respect their decision."
With Miami FC, Detroit City, Chattanooga FC, LA Force (in NPSL as FC Golden State) and Atlanta SC joining on to NISA, many wonder if the NPSL will form an official partnership with the new third division professional league.  "We are open to talk to any other organization – not just NISA – where it makes sense to work together," Farrell said. "We feel we have been leading those types of discussions over the last 6 months."
In terms of what we can expect off the bat from the full season of NPSL, Farrell expects it will take a few years to develop into its full potential since many clubs that may be interested but may not be fully prepared to join out of the gate. "I'd be happy with one Conference in Year One, but I believe we have enough serious interest for three or four Conferences in Year One.  I don't want clubs to get involved in this until they are really ready. I want to make sure they have a business plan to be successful and that they have set themselves up for success instead of rushing into it. I think the number that are interested is still probably around 70% of teams, but it may take a year, or two or three for them to make that jump. We will work with teams on their own timelines to help them do this when it is right for their club."
While some may view the new tier of NPSL through the lens of disappointment for it coming too late to keep Detroit City and Chattanooga in the league, and relative to what they hoped the Founders Cup or NPSL Pro would have been, the move is significant progress for NPSL.  "I want people to understand that there are parameters that exist within the United States that don't exist around there rest of the world," said Farrell. "We have to work within those parameters to be successful. It doesn't mean we can't talk to people about changing what those parameters are, but we have to work within them now.  We feel like this will create a great opportunity for our teams and their communities. This replicates the rest of the world at the lower levels."