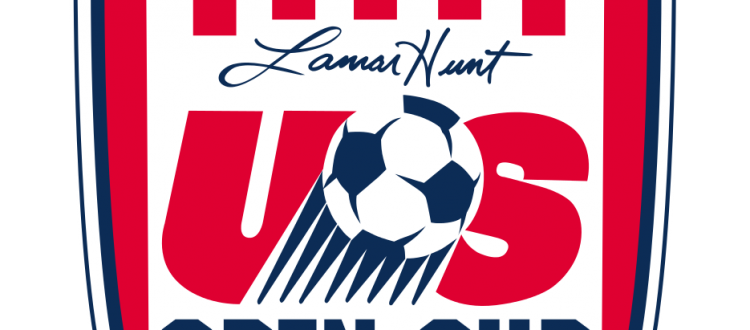 Opinion: Is the US Open Cup Really "Open?"
The US Open Cup Committee decided on Friday to offer late invitations to the three former NASL clubs now plying their trade in NPSL. The decision left some wondering why exceptions made to the rules mid-tournament didn't include El Farolito, the 1993 Champions of this tournament. El Farolito was kicked out of the tournament after qualifying through the open qualifying process last fall because they switched from SFSFL to move up a division to the NPSL (from Elite Amateur League to a National Amateur League). The Committee made a similar decision against Minneapolis City last season, stating that clubs needed to keep a team in the league they qualified under in order to gain entry.
Changing, altering or making exceptions to rules in the middle of an ongoing tournament will never work out fairly for all parties involved. Someone is going to be left feeling the rule changes left their club on the short end of an unfair decision. I personally believe that the Open Cup holds more potential than just about any sporting event in North America, but I am always finding myself frustrated by all the weird, unfair, unbalanced, and at times, arbitrary rules. With that said, once rules are established and a tournament starts, you shouldn't change them or make exceptions except in extreme circumstances, as this will cause the tournament to take a hit to its credibility.
For starters, an Open Cup should be "open," not "closed." I was happy when open qualifying began, which allowed teams from leagues like the UPSL, SFSFL and other elite amateur leagues the opportunity to qualify. However, it is still not truly an open tournament because there are some imbalances with the process. But this isn't an Open Cup fix piece; this article will be about the short and long-term effects regarding the decision by the Open Cup Committee this past Friday to send out late invitations for the 2018 Tournament to the three former NASL Clubs: Miami FC, Jacksonville Armada, and the New York Cosmos, and about why this decision to make exceptions for certain clubs and not others in the middle of the tournament is set to leave at least one club rightfully upset.
The Open Cup is a chance to promote grassroots soccer. But the exceptions made for certain clubs sends a clear message that the Committee could care less about amateur grassroots soccer, and in El Farolito's case, could care less about a former champion.
El Farolito: A Club with the Right to Be Upset
El Farolito is one of the most historic clubs in the history of the US Open Cup, having won the tournament in 1993. The Club has been a dominant force on the amateur/grassroots soccer scene in the San Francisco Bay Area since its founding in 1985. This season is the 25th anniversary of that Open Cup win. El Farolito won all three of their open qualifying games this past fall to earn a spot in the 2018 Tournament. Months later, however, it was announced that the Open Cup Committee would be disqualifying them from further participation because they moved from the SFSFL to NPSL.

Here is a timeline of El Farolito's move to NPSL and their Open Cup qualifying for the current tournament to explain why the ruling is so unfair.
2017
• August 29th –- US Open Cups announces a record 108 Open qualifying teams, including El Farolito.
• September 23rd – El Farolito beats Dynamos FC in Open qualifying round 1, 3-0.
• October 9th – El Farolito wins their 12th San Francisco Soccer Football League (SFSFL) Title.
• October 22nd – El Farolito beats Academica AC in Open qualifying round 2, 5-0.
• November 8th – I first learned of El Farolito's acceptance to the NPSL, which happened early that week.
Note: At this point, El Farolito is excited to join NPSL, but they do not know if they have the resources to keep a team in the SFSFL as well.
Note: At this point, they are 2 games into qualifying for the Open Cup before they even learn they are in the NPSL.
• November 19th – El Farolito beats Cal Victory in Open qualifying round 3, 8-0.
Note: That's correct, El Farolito won an elite amateur league and ran through three qualifying Cup games by a combined score of 15-0.
• November 20th – Official NPSL announcement for El Farolito.
Note: At this point, I learned in an interview with Santiago (President/GM/Head Coach for El Farolito) for Midfield Press that they still did not know if they would be back in the SFSFL next season.
2018
• January 18th – It became official that El Farolito would be disqualified from Open Cup competition for not continuing a team in the SFSFL.
Note: That night in a phone conversation with Santiago, he told me that, "Rules are rules and if we had the opportunity to be let back in we'd take it. But we are moving on and looking to qualify through NPSL this season [for the 2019 Cup] and have a good first season in a new League."
To summarize, El Farolito put together a roster and attempted to qualify for the Open Cup via the only route available to them at the time and qualified. While they were still in the process of applying to join the NPSL, they were not part of the League yet and had not been accepted until they were two games into qualifying. They completed the qualifying rounds, beating all three of their opponents soundly without conceding a goal. However, they were still at the time unsure if they would be able to afford to field two amateur teams the following season, just for the chance to play in the Open Cup. More than a month later, they made the decision to leave the SFSFL, their home since 1985, and give up their right to play in the rest of the Open Cup.
The NASL 3: Exception Made
A place in the Open Cup tournament was also unfairly not given initially to three NASL teams. Per Open Cup rules, any Pro League team based in the US is eligible for the tournament. Back when the qualifying rounds began, all three clubs were in the middle of their NASL seasons. They had no way to confirm at that time if the NASL would survive. In fact, they had reason to believe it would be around, and thus, they had no reason to worry about their Open Cup spots. All three teams have since moved down the soccer pyramid into the NPSL. In order to qualify for the Open Cup this season, they would have needed to play in the NPSL last year.
Here is a timeline for the NASL 3 in regard to their Open Cup, NASL, and NPSL status.
2017
• September 19th – NASL filed suit against USSF after reports that they would lose their D2 status.
• November 4th – Eastern District of New York ruled against the NASL's motion for a preliminary injunction.
2018
• February 23rd – United States Court of Appeals for the Second Circuit denied an appeal.
• February 27th – The NASL announced that the 2018 season had been canceled.
• March 14th – US Open Cup announced its official format for the tournament proper and the participating teams from NPSL and PDL.
Note: At this time, this did not include the NASL 3
• March 14th – Venue declaration form deadline for teams wishing to host games in the 2018 Lamar Hunt US Open Cup.
• March 14th – Miami FC responds with this.
Note: Miami made a run to the Open Cup Quarterfinals in 2017, beating multiple MLS teams en route. They also won both NASL regular season titles and were clearly one of the best D2 teams in 2017.
• March 15th – NY Cosmos write a complaint as well.
Note: NY Cosmos are the 3-time winners of the modern NASL, and were the runners-up in the 2017 NASL Soccer Bowl.
• March 21st – Home game application deadline for first, second, and third rounds of the 2018 Lamar Hunt US Open Cup.
• March 27th – Kivlehan reports Open Cup meetings to discuss the inclusion of the NASL 3.
• March 30th – Announcement of alterations to the rules, accepting the NASL 3.
• April 2nd – New deadline for the 3 NASL teams to accept their invitation.
• April 4th – First and second-round matchups announced.
Note: Three teams will learn on this date that they now have to play an additional game and that they will need to attempt to secure a home field for a game a month away.
To summarize, the NASL 3 had full intentions of playing an NASL/Pro Season in 2018 until the Second Circuit Court denied their appeal on February 23rd. When the tournament qualifying was set back in August of 2017, all three had no reason to think they wouldn't be participating in 2018. The League had not yet even been informed of losing their D2 status when the 108 qualifying teams were announced. Since then, there was a long legal battle that resulted in the end of the NASL. As a consequence, the NASL 3 have joined NPSL for the upcoming season. The NPSL receives Open Cup slots based on League play from the previous season, so there was no entrance path through the NPSL for the NASL 3.
However, it is important to point out that Cosmos B had a "chance" to qualify through their play in the NPSL last season, but they finished 4th in their 6-team conference. It must be stated that Cosmos CEO Erik Stover stated several times before the collapse of the NASL that the Cosmos would not enter two teams into the tournament for the sake of the integrity of the tournament. After losing Cosmos A, they now only have Cosmos B. If they only had one team, they might have treated qualifying through the 2017 NPSL season differently.
Changing Rules or Making Exceptions is Never a Good Idea
So to be clear, an Open tournament, in my opinion, should be open to all teams and teams should not be disqualified for making changes in the club's league that they feel is either necessary for survival (the NASL 3 joining NPSL) or an opportunity to grow (El Farolito joining NPSL). I would have less of a problem if the Open Cup Committee had accepted the NASL 3 along with El Farolito. I would have also been ok with an acknowledgment of why these initial rulings and rules were unfair and maybe stating that they would work with all the clubs to make changes to potentially include more teams and make the tournament actually open to all for next year.
The Open Cup committee went with the only decision that should not be made: to accept the NASL 3 and not El Farolito is a massive mistake on multiple levels.
1) Changing the rules or even making exceptions to the rules of a tournament months after the tournament began is not a good precedent to set. Teams will forever be looking for loopholes in the system and ways to make alterations. They will cite this occasion as the precedence.
2) While I understand that the NASL is no longer, the NASL 3 clubs are moving down a division in the US soccer pyramid, while Farolito is moving up the pyramid in their switch. As well, El Farolito actually qualified through on-field play and not through off-field meetings.
3) The Committee decided to accept the clubs that had the money and ability to send representatives to meet with, argue, and lobby the US Open Cup Committee. El Farolito, an amateur club essentially run by one person, does not have the ability to do this. Changing rules will always be skewed against the grassroots clubs, like El Farolito or Minneapolis City.
4) Much more has to change than just adding three teams to the tournament. An entire play-in round is now required. This means three teams who currently weren't planning on playing until May 9th may have to scramble to find home venues and possibly even have a squad ready to play. (This task for many clubs takes much more than a month, especially when dealing with parks and rec, and if the play in game is scheduled on a weekend.)
a. The PDL season will begin the same weekend as the play-in rounds, and NPSL/UPSL and other amateur action is happening all over, leaving the potential for multiple clubs to have to reschedule a match on short notice. (This effects non-Open Cup teams too, who were scheduled to play one of these teams.)
b. The three teams that will play games against play in winning teams on May 9th may not discover their venue for that date until 3 days prior to leaving, making travel plans more difficult.
c. At least the three teams forced to add a play-in game will get the right to host the NASL 3 (that is if they can even secure a venue on short notice).
5) This decision will also be used as ammo from the USSF when NASL says "USSF never does anything for us." Sometimes it is important to be careful what you wish for. Was this really the best place to put a stake in the ground?
6) Finally making exceptions for some clubs over others that have won this tournament is just mind-blowing. What tournament doesn't want a Cinderella story and a former champion all in one? El Farolito was the tournament champion exactly 25 years ago. This decision shows a huge lack of pride in the history of the tournament from the tournament's own Committee.
Conclusion
To conclude, my issue with this decision is not about whether or not the NASL 3 deserve to get in. It is about the dangerous precedent that was set and the message it is sending to the grassroots soccer communities around the country: exceptions can be made for former pro teams, but not for former champions of this tournament and certainly not for any amateur/grassroots club.