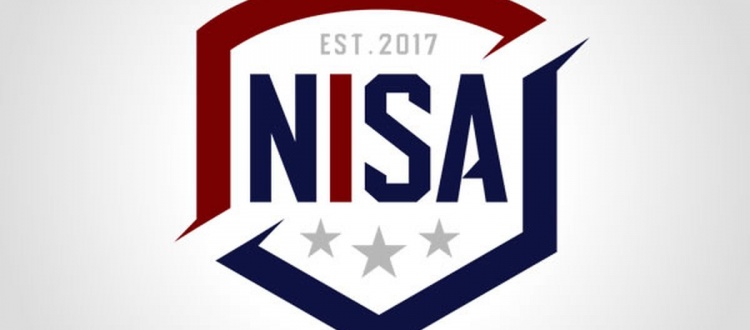 Rubber City FC Aims to Join NISA in 2019
When NISA was first announced on June 6th of 2017, it created a tremendous amount of excitement in the soccer community. Following up on August 30th, the initial batch of applicants were announced, but the city of Akron, Ohio was not amongst them. Boasting an MSA of just over 700,000, it is a market that hosts the Akron RubberDucks, the locak AA baseball team affiliated with the Cleveland Indians, as the only professional sports team. When it comes to soccer, the short lived Akron Summit Assault of the PDL flashed in and out of existence from 2010 to 2011. This is not to say that the area has no soccer heritage, as the University of Akron Zips are one of the top ranked NSCAA teams in the country. Building on that success, Akron alumnus Joshua Austin fell in love with the school, the team, and the sport on his way to a sports marketing and management career. As news of NISA reached him, Austin felt that the best way to help his hometown recover from its economic difficulties was to start a new team. Still seeking investors, he has launched Rubber City FC and is actively pursuing a new NISA franchise. We were able to speak with Joshua via email, where he talked about his vision for the team and how he plans to bring professional soccer to the city of Akron.
MFP: The Ohio market was not one of the original listed regions where NISA was looking for investors and owners. Please tell us about how your ownership group connected with the league, and how the team came about.
JA: I heard about the league towards the end of 2017 when they announced accepting bids from Miami United, Chattanooga FC, and Connecticut. It had been an idea of mine to find a way to bring soccer to Akron, just never considered being part of the ownership group. On January 12th I listened to an interview Peter had on a podcast and decided to contact him for more information. Later that night we had a conference call and we we're both sold on working together.
Editor's Note: You can hear the podcast in question from FiftyFive.one's Wes Burdine, HERE
MFP: Akron seems like the perfect city for new sports team, as the current competition in the area are all minor league teams in other sports. What makes you believe that your vision for a soccer team will bring people out to the games?
JA: I think it's the fact our vision goes for beyond soccer. While we aim to build a championship team year one, a majority of our goals are also in the community. Akron is a once proud city that has felt the effects of the changing economy more than most. We do not want to be just another sports team in a community, that's not good enough for us. We are already hard at work planning community projects for anyone we can help.
We believe that commitment to the people of the community will create a special relationship between club and supporters. We also believe that once we start winning and are consistently working in our local neighborhoods, we will draw in people who wouldn't normally be soccer fans. People want to be a part of things than inspire, so its our goal and our job to create that inspiration.
MFP: There seem to be a wealth of different venues that exist for your team to play in, including Summa Field at the University of Akron (football 30k capacity), Firestone Stadium (baseball, 4,576 capacity), The Rubber Bowl (football 35,202), and Cub Cadet Field (5,800) where the Akron Zips men's and women's soccer teams play. Where will your team be calling home in their first year and why did you select that venue?
JA: We're still in negotiations for a venue for the 2019 season. Our goal is to play in or as near to downtown Akron as possible. The two stadiums at the university would obviously be ideal but there's no deals in place yet. Our location also partially depends on our as-yet-to-be-named lead investor and what they may or may not have at their availability. We should have a firm answer by early summer.
MFP: Branding is an essential aspect of any new team's success. Get it right, and you win adoration and praise from all over – get it wrong, and the organization is immediately tainted. What is going to be the name and color scheme of your new NISA team and why do you believe it will resonate with your fan base?
JA: We are Rubber City Football Club. We wanted a name that was a bit more original than Akron FC or AKron United, that all seemed boring to us. So we decided to use the cities most well-know nickname. We felt it was a way to acknowledge our proud past while moving forward into a new era of Akron history.
As for the colors, we chose silver, black, navy, and gold. There's just something about silver and black that screams tough and hardworking. During the branding process we went through so many schemes and designs and it always came back to the silver and black. We also wanted to reference the colors of the University of Akron without being a direct copy, so we used navy and gold as accent colors.
MFP: You're an Akron alumnus who has both written about and been involved in sports marketing and management. What brought you to soccer, and how did you get involved in putting this team together?
JA: Akron brought me to soccer. I was lucky enough to spend time at Akron during and after the magical championship run. Being born and raised here, it just meant everything for us to have a team the was the best at something. While, I had always liked soccer it was never an obsession until those years. Every week I had front row seats to a masterclass of tactics and high-level performance.
Once I left the school and began my writing career it was apparent that though Akron were producing pro athletes and an incredible intervals, there weren't many options as to where to see them play in person. The closest pro team was in Columbus a few hours away but their environment wasn't the greatest and their owner wasn't well-liked even before the plans to move to Austin. Once they announced the relocation plans I made a decision to try and do something. Just didn't imagine it'd be on this scale.
MFP: With the demise of the NASL, the player market is currently flooded with unsigned talent. How do you plan to take advantage of this pool of high quality players, or do you have other areas you are looking at, such as youth academies, semi-pro summer leagues, or any other local sources?
JA: This is one of the most exciting aspects for me personally. There is a massive wealth of untapped and unnoticed talent both in this area and the country in general. From local high school and college talent, to under-appreciated refugee academies, to US under 16 – Under 20 talent the top leagues like MLS and USL seem afraid to give meaningful minutes to. Our philosophy is a bit similar to RB Leipzig. We want to bring in young talented players who are a bit raw and develop them in our aggressive, attacking system.
MFP: A coach and GM determine the style of play and the chemistry of a club, ultimately guiding the trajectory of their team's success. What traits are you looking for in those key positions, and do you have anyone in mind for the roles?
JA: When we secure a lead investor I will resign my post as team president and take over the role of GM. This club will have a distinct identity and a coach has to match that. We will attack, we will press, and we will control the pace of the game. That has to be to aim and tactics from the top down through the academy. So for a coach we want some one who plays on the edge and isn't afraid of rolling the dice. Someone who commands respect with actions, not just words. I will not fault a coach for losing a game when we throw everything have at an opponent, I will fault them if we left tricks up our sleeve or tried to play for a draw and lost.
We do have a few individuals we will reach out to in the coming weeks and months but obviously we wont mention any names until we have a contract in place.
MFP: NISA has announced initiatives for fan ownership as part of their fundamental structure. How does that philosophy tie into your plans for bringing a new soccer team to your community?
JA: It fits right into our plans. We will have a portion of our team available for fan ownership. It's another opportunity to involved the community in the team and even our decision making.
MFP: What else should prospective fans and supporters know about your new organization?
JA: We are 100% committed to the city of Akron both on an off the field. This is our home, and we're going to do everything in our power to make sure its better off than before we existed. And we will never leave even if there's a change in ownership. We're working on an enforceable clause that would require a 100% vote to move the team. That would include fan vote making it virtually impossible for this team to ever leave the city.
MFP: Where can we follow your organization's developmental progress?
JA: You can follow our development through our website RubberCityFC.com or on any of our social media accounts below.
Twitter: @TheRubberCityFC
Instagram: @RubberCityFC
Facebook: @RubberCityFC