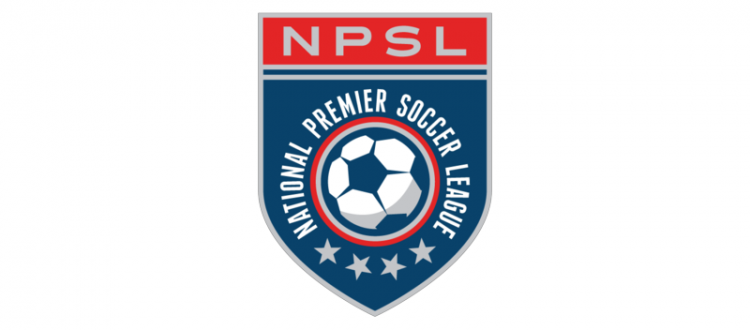 2018 NPSL Conference Preview: Golden Gate
2017 Summary
The 2017 Season in the NPSL Golden Gate Conference was dominated by CD Aguiluchos USA. The Oakland-based Club (back from San Leandro for this season) clinched the Conference regular season championship with 4 games left to play. The dominant Conference champions went on to win the Western Region of the NPSL playoffs before falling to the eventual League champions, Elm City Express, in the semi finals. The two former NPSL League champions, Sacramento Gold (2010) and Sonoma Sol (2009), battled hard for the remaining playoff spot. The Sol edged out the Gold to reach the playoffs, before falling to their Conference foe, CD Aguiluchos, in the 1st round of the playoffs. The Stompers finished a disappointing 4th place following their first ever playoff appearance in 2016, while NPSL newcomers, Napa Valley 1839, earned just one win and finished in last place in the Conference. (Midfield Press Conference Best XI 2017)
New arrivals: Academica SC (LIGA NorCal), FC Davis, El Farolito SC (SFSFL)
Departures: None
Photo Credit: @theprojectfc
Team Profiles:

Academica SC
Location: Turlock, California
Founded: 1972
Stadium: Acdemica Field
Coach: Sergio Sousa
General Manager/President: Simon Bettencourt
Ownership: Academica is a non-profit run by a board of directors.
Average Attendance: N/A
2017 Season: LIGA NorCal Fall Season Champions
Portuguese immigrants came over from the Azores Islands in the 1960's to settle in the Central Valley and begin their new lives. A group of them got together in 1970 to create the Portuguese Cultural Center in Turlock, CA. The leaders of the PCC created the team for the youth in 1972. As the Club grew, they acquired their own facilities where they now train and play matches. The team has played in leagues from Sacramento to the Bay Area and competed in tournaments all over California.
Academica has been a part of the Turlock community for over 40 years. Their facilities are known throughout the Central Valley. Teams from all over the State come to train and compete there. The Club also gives out a yearly scholarship through the Portuguese Education Foundation, and has been a pathway to college and higher level soccer for many of the local players.
Standout Players
Gerardo Cazares:  Captain, formerly with CSU Stanislaus and the Burlingame Dragons
Marcus Decouto:  Midfield, California Pacific Conference Freshman of the Year on the nationally-ranked UC Merced team
"Gerardo Cazares is the captain of the squad and has been the example of our style of play and Marcus Decouto is the type of player to build a squad around. We are aiming to have between 300-400 at our home matches, but would love for even more."  –Simon Bettencourt, General Manager/President

CD Aguiluchos USA
Location: Oakland, California
Founded: 2012
Stadium: Raimondi Park
Coach: Alex Rodas, Francisco Juarez
General Manager/Owner: Roger Amaya
Average Attendance: 120
2017 Season: 8-2-1, 26 Pts, +5 GD, 1st Place Golden Gate Conference, NPSL West Region Playoff Winner.
CD Aguiluchos USA was founded in 2012 as a tribute to Águila of El Salvador and as a community club for a number of players of Salvadoran descent in Northern California. In December 2012, the team announced that it would be joining the National Premier Soccer League (NPSL). The team is built with professionals and ex-pros along with collegiate players looking to make a name for themselves and the Club. A key objective of the Club is to catapult soccer in the Bay Area as well as to compete for a national championship. Oakland is known for being one of the most diverse cities in the world. Aguiluchos has helped players from many different backgrounds to continue playing, and resurrected many careers.
Standout Players
Simon Rawnsley:  Forward, 2-time NPSL Golden Boot winner
Ahmad Hatifie:  Center midfield, also plays on the Afghanistan National team
Jose Cabeza:  Defender, former MFP Conference Best XI
"We have one of the most diverse teams in the League. Most of the team comes from poor immigrant backgrounds, which is embedded in the Club. We take the game very seriously and all understand we're all sacrificing not only for one another, but for our families who allow the players and staff to practice, play and travel. Families enjoy watching us play, and we enjoy their support. We love the unity within the group, especially during the difficult times like we've had in the past." –Kevin Gonzales (Starting GK)

FC Davis
Location: Davis, California
Founded: 2017
Stadium: UC Davis Aggie Stadium
Coach:  Andrew Bailey
Gneral Manager/Owner: Adam Lewin
Average Atendance; N/A
2017 Season: N/A
"FC Davis is the culmination of a four year project to bring professional soccer to our local community. The team started off with a committed group of players from the UC Davis club and ICA team. We then added players from around the area and entered into the NorCal Adult Premier League. After multiple league titles and two state championships, the team sought out a higher level of play to match the quality on the field and our aspirations off it. FC Davis decided to join the NPSL due to their national footprint and the guiding principles of the League."  –Adam Lewin
Standout Players
Andisheh Bagheri:  Forward, D2 All-American with UC San Diego
Onah Power:  Midfielder, UC Davis
Carlos Carranza: Defender, last with SF City and Davis Legacy
Allan Espinoza: Formerly with club based in Dixon, California
Greg Salazar: Defender, UC Davis
"Off the field, the goal of FC Davis is to be a vehicle for good in our local soccer community. There are countless needs for our youth players and with limited ways to raise funds for player scholarships and capitol projects, we feel the team can play an important role in helping solve the unique issues of each club. We also plan to use the club to spotlight important causes within our community outside of soccer. With so many projects that go unnoticed, the team can be used to draw attention to issues that impact our area." –Adam Lewin, General Manager/Owner

East Bay FC Stompers
Location: Hayward. California
Founded: 2009
Stadium: CSUEB Pioneer Stadium
Head Coach: Martin Sierra
Technical Director and Coach: Dave Mahabali
General Manager/Owner: William Forte
Average Atendance: 150
2017 Season: 3-6-3, 12 Pts, -10 GD, 4th Place Golden Gate Conference
"The Stompers started back up in 2008 and began play in 2009 in the Hayward HARD adult league. The recreation-ball Stompers won 3 out of 3 championships and competed in a BAPSL league that folded before the playoffs. The ambition of bringing back the adult club was to become a NPSL team and climb the ranks of US Soccer. We applied for 3 years to get entry into the NPSL, but could not enter because there was an existing club in the area. We did offer to relocate and were still denied for 3 seasons.
In 2012, we were accepted into the NPSL and relocated the Club to San Francisco. We embraced our new home whole-heartedly, but found difficulties in trying to operate at the levels of success that we had intended. In 2016, we returned to the Stompers roots in the East Bay in the NPSL.
This brand of Stompers began in 1984 as a youth club in Southern Alameda County Youth Soccer League (SACYSL) named after the original professional Oakland Stompers of the North American Soccer League (NASL) in 1978 at the Oakland Coliseum just six years prior. The Hayward Stompers were an original member of the Hayward Youth Soccer League that broke apart from SACYSL in the 1980's. The Club had multiple teams with the Stompers first team, the Stompettes, and the Lil' Stompers and lasted through the mid 90's. The premises of the NPSL team is to pay homage to the original professional team and carry on the legacy of what was started with the youth program in 1984." –Billy Forte. General Manager/Owner
Standout Players
Luis Manotas Castro:  Goal keeper, formerly with the El Salvador National Team and CD Fas in El Salvador
Zanin Mahic:  Center midfield, captain, formerly with West Valley College, Sonoma State, and a team in Bosnia
Khalid Arramdani:  Forward, Stompers all-time leading goal scorer in NPSL play
Jorge Butron:  Midfielder, played pro in Germany, Thailand, and the Phillippines
"We get players locally that have grown up in the Bay Area or have relocated here for various reasons. We have players from all over the world. Some of our players are former pros and former college athletes from junior colleges all the way to NCAA D1. We also carry a few current college players as well." –Billy Forte

El Farolito SC
Location: San Francicsco, California
Founded: 1985
Stadium: Boxer Stadium 6 games, Kezar Stadium 1 game
President/General Manager/Head Coach: Santiago Lopez
Owner: Salvador Lopez
Average Atendance: 50-100 (SFSFL)
2017 Season: San Francisco Football Soccer League Champions
The Club was founded in 1985 and was first known as El Farolito, named after the owner's chain of restaurants. 'El Faro' was a new force in the SFSFL that was rising to challenge the dominance of teams like the Greek Americans. The team gained successive promotions to the top division in the space of five years. By 1991-92, the Club was SFSFL champions and had reached the final of the Amateur Cup. The following season, El Faro retained the title as 'Club Deportivo Mexico.' In 1993, San Francisco C.D. Mexico won the prestigious Lamar Hunt U.S. Open Cup, becoming one of the last amateur teams to do so. Before joining the NPSL, El Farolito won the SFSFL 9 times, including this past season.
Standout Players
Carlos Montes:  Forward, formerly with Santa Clara University
"We are proud that the Club has a history in Northern California and US Soccer."  –Santiago Lopez

Napa Valley 1839 FC
Location: Napa, California
Founded: 2016
Stadium: Dodd Stadium
Manager/Coach: Jesus Medina
Owner: Arik Housle, Michael Hitchcock, Josh Goss, Jonathan Collura
2017 Season: 1-6-5, 8 Pts, -12 GD, 5th Place Golden Gate Conference
Average Attendance: 1,200
"Arik Housley who is the VP of Coach and Player Development of our local youth club, Napa United, struck up a conversation with one of the general managers of another NPSL team in 2016. After this discussion, Housley was convinced that a NPSL team would be successful in Napa. Napa has produced many great soccer players but, for many, their playing days end after high school. Housley knew that an NPSL team would attract some of the area's best players back to Napa. More importantly, he knew an NPSL team would provide a pathway for our youth to achieve the highest levels of soccer.
Housley attracted a few investors, including the former president of the NPSL, Michael Hitchcock. Each saw the potential Napa had at exciting a soccer-hungry fan base. In a matter of months, this Napa NPSL team went from casual conversation, to business plan, and ultimately an approved team for the Golden Gate Conference. The ownership group had little runway to get this team ready for spring play and they hadn't even come up with a name. How do you name a team worthy of one California's greatest tourist attractions? By going back to the roots of the valley. George C. Yount planted the first grapes in 1839. That was it! Napa Valley 1839 FC now had a name and a business plan. Now it just needed a coach and a team.
Coach Jesus Medina has a long history coaching in the Napa Valley and having received various coaching licenses throughout Europe and the Americas, he was definitely qualified. Tryouts were held in one of California's wettest winters in history and it felt like it would never stop raining. Luckily, the team had sunny skies for its preseason matches and finally kicked off in March of 2017 versus CD Aguiluchos USA in front of 2,291 fans." –Peter Weber, Marketing Director
Standout Players:
Francisco "Pancho" Mendoza:  Forward, MFP Conference Best X!
Osvaldo "Balon" Vazquez:  Midfielder, Napa California
Victor Adrian Calderon:  Midfielder
Max Alvarez:  Forward, formerly with the Sacramento Republic and St. Louis FC
"As a father of a young player, I can appreciate what the players of 1839 truly mean to our youth. On the pitch they are seen as other-worldly athletes. However, when they interact with the kids — whether it's at a clinic, a 4th of July parade, or serving ice cream at the local store — the players suddenly become human; just like older versions of the youth players. It allows our young kids to believe in their dreams because, for many of them, the 1839 players are just like them."  –Peter Weber, Marketing Director

Sacramento Gold FC
Location: Sacramento, California
Founded: 2009
Stadium: Capital Christian Stadium
Head Coach: Ruben Mora Jr
Owner: The Club is formed as an LLC with John Nunan as the sole member
2017 Season: 4-3-5, 17 Pts, +7 GD, 3rd Place Golden Gate Conference
Average Attendance: 300
Team Story So Far 
On March 16, 2010, the Sacramento Gold Futbol Club was introduced to the world at West Sacramento City Hall. Founded by local sports promoter and Mexican/American Sports Hall of Fame inductee, Richard Novoa, the Gold was created with the purpose of bringing competitive and low-cost soccer entertainment to both sides of the Sacramento River while integrating the Club's players and coaches into the development of regional youth soccer. Joining Novoa would be fellow Hall of Fame inductee, Ruben Mora, who remains as General Manager to this day.
The Sacramento Gold FC had a storybook first season, winning not only the Northwest Conference championship, but the national NPSL championship as well, defeating Chattanooga FC in the "final-four" tournament in Madison, Alabama. Tragically, Novoa was stricken with an infection of his transplanted liver and passed away in early 2011.
The Sacramento soccer community thus lost one of its most beloved and passionate heroes. The Gold continues on in Richard's legacy and spirit
Standout Players:
John Connolly:  Goalkeeper, multiple NPSL and MFP conference Best XI
Zach Ulrich:  Center Back, former MFP Conference Best XI
Selvin Bonilla:  Center Back, MASL Turlock Express
Nico Gonzalez:  Midfielder, UCLA
Danny Cuevas:  Midfielder, formerly with Indy XI and 2017 MFP conference player of the year
Danny Lomeli:  Midfielder, CSUMB
Matt Wiesenfarth:  Forward, formerly with Sacramento Republic
"The Gold has created an accessible source of soccer inspiration throughout the Sacramento area. Our goal of presenting an affordable, family-focused high quality soccer experience continues to drive us. We put a lot of emphasis on serving the youth soccer community, not only with professional-level game performance, but also in conducting clinics and supporting fundraising efforts. We support and promote local community college and high school programs in a similar manner. I am most proud of the fact that our Club is widely recognized as a major regional asset to the development of soccer at all levels. I am proud that our players, coaches and staff all act so professionally in all of their activities with the Club." –John Nunan

Sonoma County Sol
Location: Petaluma, Califronia
Founded: 2004
Stadium: Casa Grande High School
Head Coach/Manager: Vinny Cortezzo
Owner: Nonprofit with a board of former coaches and players
2017 Season: 5-3-4, 19 Pts, +10 GD, 2nd Place Golden Gate Conference, 1st Round Playoffs
Average Atendance: 200
A group of local soccer coaches and fans felt the area needed a high level team for local players to play and prepare for college, professional soccer, or continue playing at a high level after college. Since then, the Sol has become one of the most dominant amateur teams in the country since being a founding member of the NPSL. The Sol has appeared in the NPSL Championship game a record 4 times, and won the Championship in 2009.
Standout Players:
Chris Rodd:  Center back, formerly with the New York Comsos
Omar Nuno"  Center forward, Chico State
Ryan Rohane:  Center back, Sonoma State
Nico Span:  Midfielder, multiple time MFP conference Best XI
Michel Arroyo:  Midfielder, Sonoma State
"We pride ourselves on having a team of players who are from Sonoma and Marin County. The Sol is a nonprofit team run by current and former players. Our players pay dues to play on the team and none of our players are paid. We have been providing a high level of training and playing experience for players preparing for college and professional soccer. Local Sol players have gone on to play in the USL, NASL and MLS. We also provide high level live soccer for the Sonoma County soccer community." –Vinny Cortezzo

Open Cup Spotlight:
The Aguiluchos will be the Golden Gate Conferences lone Open Cup representative in 2018. This will be the Aguiluchos 3rd trip to the Open Cup proper. In 2014 they lost in the first round to Ventura County Fusion by a score of 2-1, but in 2016 they picked up a victory over SF City FC in the first round 3-0 before falling to pro side Sacramento Republic in round two.
The NPSL newcomers, El Farolito, qualified for the US Open Cup through the open qualification process, winning those three qualification games by a combined score of 15-0. However, because the Club moved from the SFSFL to the NPSL, the historic former Open Cup Champions have been removed from the 2018 tournament.
2018 Conference Prediction: (Coaches/owner poll ranking of how they expect teams to finish)
CD Aguiluchos USA
Sacramento Gold FC
Sonoma County Sol
El Farolito SC
FC Davis
East Bay FC Stompers
Tied- Academica SC/Napa Valley 1839 FC