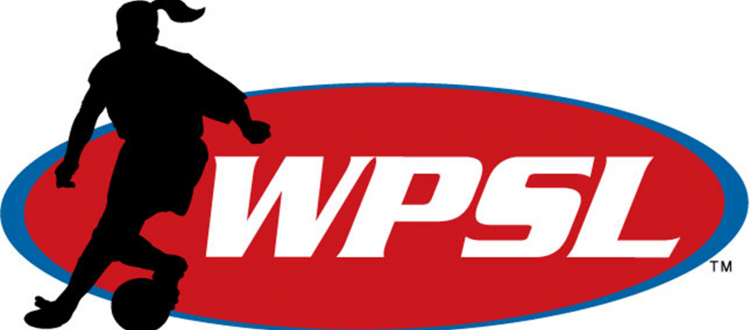 WPSL President Sean Jones on the Function, Format and Future of the League
The history of women's soccer in the United States is not widely known. Beyond the latest iteration of professional soccer, the National Women's Soccer League (NWSL), few people know about the underpinning of structures that have helped create three FIFA Women's World Cup Championship teams (1999, 2011, 2015). While there have been hardships along the way with the failures of the Women's United Soccer Association – 2000-2003 (WUSA), the Women's Professional Soccer – 2008-2011 (WPS) and the USL W-League– 1995-2015), one organization has not only grown from its breakaway season in 1997 to over 108 teams, with 12 more expected in 2018, but it helped create the men's amateur / semi-pro league of NPSL National Premier Soccer League (NPSL) in 2003. Created by founder Jerry Zanelli and Lu Snyder, it is now the longest standing amateur and semi-pro women's soccer league in the US. With annual dues of only $4000, unchanged since 2010, the WPSL is the largest women's soccer organization in the world, boasting 16% women's ownership. At the end of the 2017 season, Zanelli stepped down, ceding operating ownership and control of the league to commissioner Sean Jones who began focusing on the business side of the game. Operating as President, Jones agreed to speak with our own Jason Bruzzichesi via email about a variety of subjects:
JB:      Let's start things off with the easy things that not everyone knows.  How long is the WPSL season?   
SJ:       For 2018, the regular season will run from May 1st, 2018 thru July 8th, 2018.  July 13-15th will be Regional finals, July 20th – 22nd will be Championship weekend.
JB:       Is there any desire to extend the season into a full length?  
SJ:        At this point no, although we have had some initial discussions with some teams regarding the possibility of a new "division" that would play a longer season in the future.
JB:       Is there a movement to have a professional second division for women's soccer?  If so, what are the biggest challenges they would face in creating / managing it, and if not, then why?  
SJ:        Again, yes this is something we have discussed, but I think realistically it is several years in the future.  In my view, there are many challenges to an extended season "Division 2" type of league.  I don't think the challenges are really that great on the front office/league level. The biggest challenges would be finding enough clubs in each region that would make this type of league financially feasible.  Clearly, travel would be a huge issue until there are enough clubs who wish to play at this level to make a "regional" grouping.  Secondly, a huge challenge for many clubs is finding a pool of post-collegiate players to play at this level and how to pay these players an equitable amount.
JB:       Is there any streaming of the matches?  
SJ:        Many teams currently live stream their matches.  We are working on a league- wide platform for game live streaming.  We hope to have a test of this rolled out this summer, but it may be 2019 before it is fully implemented.
JB:       What are the biggest challenges of showcasing the talent in women's soccer? 
SJ:        There are many challenges that are unique to each of the teams in the league.  There are several models of clubs in the WPSL.  Some are an extension of their youth clubs who are trying to provide a summer program for the young women who have come up through the ranks and are now playing in college.  Some use more post collegiate players and are trying to build their club with an eye of potentially becoming professional teams in the future, each of these models have unique challenges,  As with all soccer in the US, the biggest challenges are usually financial and most of these clubs require finding passionate supporters who have a long term view of growing women's soccer in the US.
JB:       What are the financial difficulties of running a women's soccer team in lower division?  
SJ:        Most of the clubs in the WPSL operate on a budget of between 15 – 40K per summer.  Some clubs invest much more, but some are scraping by on less.  Trying to attract enough fans, sponsors, and investors to "break even" is a challenge, but there are many clubs in our league that are doing a good job with marketing and sponsorship and are able to reinvest in their clubs.  Travel is always an issue as it requires hotels, vans/buses, flights, etc.  This is generally the biggest part of the budget for our clubs.  Lastly, if a club is successful and wins its conference, then finding the money to then travel to regionals and the Championship can also be difficult.  One of the goals of the league is to work on finding National sponsorship to help offset some of these travel costs as well as helping the local clubs become more profitable so that these financial issues are mitigated.
JB:       What can we, as media members, do to highlight and inform people on WPSL, and how do we reach bigger audiences?  
SJ:        I think that this starts with the local clubs and the league itself.  Some of our clubs do an amazing job of "self promotion", while some of our clubs do very little.  That is one of the areas that we have been trying to get all the clubs on board with, but we also as a league office need to do a MUCH better job of promoting the league.  We are about to roll out a new website and new initiatives trying to promote the league using social media.
JB:       How is the final determined?  Is it single table, conference championships, and then a final at a place TBD, or do you have a fixed location final?  
SJ:        Each conference determines its champion.  4 conference champions go to regional site.  Regional host rotates through the 4 conferences.  Generally the Conf champion from the Conference that is hosting will be host, however in some cases they cannot due to facility etc.  Final 4 (Championship) will be in the Oklahoma City area this year.  The new league office is headquartered in OKC and we wanted to try some things with the Championship weekend so we will be hosting this year.
JB:       Will the final be broadcast or streamed?
SJ:        Yes, live streamed
JB:       When it comes to league and team structure, are each of the clubs independently owned and operated as opposed to a single entity?  If so, why was that model chosen? 
SJ:        Each Club /team is individually owned.  We acquired the league from the founder Jerry Zanelli.  It has always been this structure and we have no plans to change it.  Each club is responsible for itself, and we are responsible for operating the league.  I think this works well as each club has different motives and goals, so it seems to work better with this structure.  I will say that one of our goals is to increase minimum standards to try and get all of the clubs/teams operating at a higher level.
JB:       Both WPSL and UWS occupy the unofficial D2 for women's soccer, sanctioned by USASA.  Is there any discussion about the two organizations merging?  
SJ:        We took over operations on October 1st of 2017 and to be honest, we have been swamped with trying to learn and improve our operations so we have not had time to meet or speak with the UWS.  We would welcome any conversation that would increase the growth of the women's game in the US.
JB:       Men's soccer has the US Open Cup where all amateur and professional teams can compete in open competition.  Is there any desire to create a Women's Open Championship in that model?  
SJ:        I have had some great conversations with John Motta who is the president of the USASA (US Amateur Soccer Association) regarding the US Open Cup and the US Amateur Cup for Women.  We will be working on these two competitions with the USASA and hopefully will bring them back in the near future.
JB:       Where can we find social media presences for the league and all of her teams?
https://www.facebook.com/WPSLMedia/
@wpsl on twitter
We are working on a social media directory for the new website which should be rolled out later this week.
JB:       Is there anything more you would want people to know about the league and what you plan for the future?
SJ:        We have big plans for the league, but they all begin with the league office doing a better job, making the league more "professional" and supporting our member clubs to help them succeed.  I would encourage women's soccer fans nationwide to support their local WPSL club by going out and watching the local games.  These young ladies are incredible athletes and great soccer players.  This league is full of quality collegiate players, talented high school aged players who are honing their skills to play at the collegiate level, and very good post collegiate players who are trying to break into the NWSL or start a professional playing career overseas.   We literally have dozens of players who have played on youth and full national teams for their respective countries who are playing on our teams nationwide on a weekly basis… please go out and support them and watch some very high level soccer.