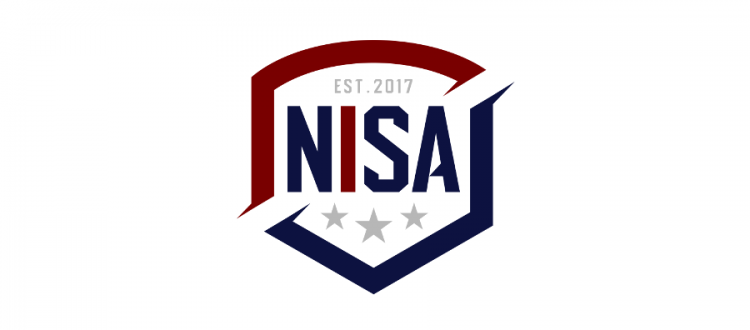 NISA Eliminates Expansion Fees, Territory Exclusivity In An Effort To Create Open System Pro Soccer In the USA
December 21st, 2017
An Update On NISA & Interview With Peter Wilt
How We Got Here
The National Independent Soccer Association (NISA) was announced in June as a planned new Division III pro soccer league.  The plan to fill the third division gap was part of NISA's larger ambition to facilitate the introduction of a promotion and relegation system in US pro soccer.  NISA's original goal was to link up with the North American Soccer League (NASL) as its second division pro-rel partner, and to work with a full season professional division of an existing amateur league as its D4 partner to promote from and relegate to.  
In late August, NISA announced it had received applications from groups in Charlotte, Chattanooga, Connecticut, Miami, Milwaukee, Omaha, St. Louis and Phoenix to join the league as well as seven Letters of Intent from additional potential teams.  Then US Soccer Federation (USSF) did not sanction the NASL as a Division II league for 2018, and the NASL filed a federal antitrust lawsuit against the USSF. The fall out from the USSF's decision wreaked havoc with the plans of many soccer interests outside the MLS-USL circle, NISA included.  Any hopes for a partnership between NASL and NISA would have to go on hold while NASL fought for its very existence in court.
NISA announced on December 1st that it accepted applications from teams in Chattanooga, Connecticut and Miami, with bids from Charlotte, Milwaukee, Omaha and St. Louis still under consideration pending improvements.  The Phoenix bid, FC Arizona of the National Premier Soccer League (NPSL), became part of a group of NPSL teams (with Boca Raton FC, Boston City FC, Detroit City FC, Hartford City FC and Virginia Beach City FC), revealed in the NASL v USSF court documents to have submitted Letters of Intent to join NASL for the 2018 season if NASL retained Division II status.
The NASL sought a preliminary injunction from the courts to maintain its status as a Division II league for the duration of the antitrust court case, saying it would face irreparable harm in the form of ceasing operations if it was not granted the injunction.  Judge Margo Brodie denied this request, and the NASL awaits the decision on an appeal, which may arrive later this week.  According to the NASL's legal position, it will cease to exist without the injunction.  Rocco Commisso has stated that the New York Cosmos are unlikely to play in 2018 without Division II sanctioning.  It remains to be seen whether a settlement can be reached, or if NASL teams quickly put together a 2018 season Plan B should the league lose the injunction appeal.
The one thing that is clear is that there are a number of existing soccer clubs and investor groups with ambitions to field professional teams in a system outside of the MLS-USL model that the current leadership of the USSF seems to heavily favor.  NISA still remains open to work with the North American Soccer League should the NASL survive and be willing to adopt NISA's vision. However, NISA is prepared to push forward on its own without the NASL if it does not continue or if NASL is not interested in participating in a promotion and relegation system that does not include MLS.  
NISA Model Changes
NISA has decided to adapt its model based on feedback from dozens of investor groups, in an effort to provide a more attractive professional league structure that closely resembles football systems across the world.
NISA Division III is still planned as a launching point for the system, and is now intended to start in Spring 2019.  In addition to NISA DIII, a professional NISA Division IV is also intended to start in Spring 2019.  NISA would look to add a Division II league to its system in the years ahead, ideally through a partnership with the NASL but if not by creating one.  
A NISA Premier Division is built into the design, to be added at a future date when the system supports it.  A fully populated NISA system would support 128 total teams (20 in DI, 20 in DII, 24 in DIII and 64 in DIV).  These divisions would be linked with each other through promotion and relegation, and NISA DIV would seek a partner league at the top of the USASA's amateur pyramid to promote from and relegate to.
Primary among NISA's model changes are the elimination of expansion fees at both the NISA DIII and DIV levels.  The removal of expansion fees will reduce barriers to entry to join NISA.  NISA is also reducing its league dues.  NISA planned to charge $150,000 in dues, but will now charge $100,000 plus a percentage of ticket sales at the Division III level, and $50,000 plus a percentage of the gate at the Division IV level. The Performance Bond in NISA DIII will be lowered to $250,000, and will be set at $100,000 for DIV, subject to US Soccer approval.
For the initial launch of the league, NISA will only process $25,000 of the league dues up front until Division III is populated with a minimum of 8 teams, holding the other $75,000 in escrow until that time.  Division IV will have a very regional structure from the start, so any groups joining NISA DIV would also see only $25,000 of the league dues processed upfront and the other $25,000 held in escrow until their regional conference is fully populated with eight teams.
NISA Division III teams are expected to operate with annual budgets between $1M and $3M, while NISA Division IV teams are expected to operate with annual budgets in the $500,000 range.  NISA DIII is expected to ultimately consist of four divisions with six teams each, while NISA DIV at its full capacity would have eight highly regionalized divisions with eight teams each.
NISA also intends to launch an annual Cup competition between the teams in its system as well as those in any professional or amateur leagues partnered with its system.
NISA will strongly encourage its teams to add a fan ownership element to their organizations via Supporters Trusts, as well as advocate that teams pay training and solidarity payments to youth clubs they receive players from.  NISA will also encourage clubs to develop their own academies.
NISA League Ownership & Governance
NISA as a company will continue to be structured into three different classes of ownership shares.  Class A shares will be equally owned by team owners across NISA Divisions.  Class A shareholders will govern the league, and as a combined group will hold a majority of overall shares.  
Class B shares will be owned by Rebel Nest LLC as originally planned.  Rebel Nest LLC consists of Peter Wilt and Jack Cummins.  Class C shares will be owned by outside investors in the league. In theory, a team owner who wanted a larger stake in the league could also purchase Class C shares in addition to the Class A shares that come along with their team.
The NISA Board would consist of 15 members elected by teams, representing each division on a weighted basis (higher divisions get more representatives).  Additionally one board seat would be occupied by the Commissioner and another would be occupied by another member of the league office.  The NISA Board would vote on issues that impact league revenues such as national broadcast agreements or league wide sponsorships.  Each NISA division would also have a Board that would vote on non-revenue impacting issues affecting that division.
Interview With Peter Wilt
1. Several weeks ago you announced that NISA would not start for Spring 2018. Where does NISA stand today?
PJW: For a number of reasons, not the least of which is the confusion in the marketplace caused by the US Soccer sanctioning process and the issues it has caused the NASL, there has been a ripple effect that has delayed decision making for a lot of the organizations that are considering entering NISA.  So that has pushed back our intended launch time.  We are realistically looking at Spring of 2019, with the potential for a short season in 2018 after the World Cup for existing teams.  
It has also forced us to examine the whole model to make improvements and adjustments based on what the marketplace is telling us.  Several of the adjustments we are announcing are intended to address the concerns of the marketplace and potential investors.  And also to try to better conform with the open system model in the rest of the world.  To me, the big headline is that we are eliminating entry fees into the league.  Equally important is that we are going forward with a Fourth Division that will link up the Third Division in a promotion and relegation setup. We are eliminating entry fees for all the professional divisions.
2. Moving NISA to 2019 means you will be going up against the debut of USL DIII.  What are the key differences between NISA and USL?  Why would an investor prefer one over the other?
By the time we are talking to an investor group, they have already come to the idea that they are not interested in a closed system model.  They see the differences.  Open system vs closed system is a key differentiation.  If they are talking with us, they have that preference to be involved in a promotion and relegation system that does not allow one to buy promotion.
Control of intellectual property is one that is important to some people, though that is overlooked a bit by some groups in terms of its importance in the beginning. It becomes more important to them on the back end.  
A lot of it is the global soccer philosophy, such as NISA advocating for fan ownership, parachute and solidarity payments.  We support solidarity payments to youth soccer clubs.  
Our emphasis on club services is different.  As we scale up the league office in the new model, the club services will scale up once there is a critical mass of teams.  We will allow teams to not only have free entry, but also relatively low league dues that are scalable based on their revenues.
 
3. The decision to not charge an expansion fee is a big one. Why did you make that decision?
One reason is that it is a sticking point for a lot of investors, getting over that idea that they have to pay to be part of a league.  We would rather have the teams invest in their own club directly rather than fund the league.
The second part is making it truly part of an open system, where there is not a financial barrier to participate in a league or in an overall system.  This opens it up to literally any club that meets the minimum requirements that US Soccer sets as a standard.  
I think what is going to happen is it is going to significantly increase the pool of entrants because you won't have that economic barrier to join.  But it will also risk having more teams admitted that may not have the economic wherewithal to stay at one level.  They may be bumped down to a lower level at a later time.  The beauty of the open system is that it allows clubs to seek their own level based on merit both on and off the field, based on how smart they are and how well organized they are.  It is a meritocracy.
4. A number of the teams that were in discussions with NISA ended up as being revealed in court documents as having Letters of Intent with the NASL, as part of their reported plan to fund several NPSL teams to play in the 2018 season.  In general, what impact has the uncertainty around the NASL had on NISA?
It has clouded the landscape.  It has overall made it difficult to reach certainty with a lot of these ownership groups.  It has been frustrating but I understand why it is happening.  I respect and appreciate what the NASL is doing. They are fighting the good fight.  They are spending a lot of money on legal bills.  They are doing it for the right reasons.  They are trying to preserve independent soccer in this country.  
I want to make it clear that we are moving forward with NISA as a corporate entity for the entire pyramid.  We are also looking to work with leagues outside of the NISA structure.  We are open to having further conversations with the NASL as a league and the NASL as individual teams about working together as soon as 2018 so that this open system can thrive.  Ideally, we don't want more entities competing against each other. We'd rather have everyone working together.  It is still the goal to work with everyone who shares this open system vision.
But if it can't happen we are willing to move forward on our own.  On the amateur portion, we are announcing that we are in discussions with multiple leagues to link our new Fourth Division with top amateur leagues and organizations to do promotion and relegation, and participate in an annual national tournament.

5. How does the experience of starting up a league differ from the experience of starting up a team?  
There are more variables in starting up a league than starting up a team.  Starting up a team, you can control your own destiny easier.  Starting up a league, there are more outside forces that are outside of your control that can affect – usually negatively – the pace at which you can move. It has been more than 30 years since a lower division men's outdoor pro league has started from scratch or started not having previously been affiliated with another league [Ed: The current NASL spun out of the USL, and the current USL has roots dating back to 1986].

6. What have been the best parts of the experience so far?
I really enjoy talking to like-minded people who share the vision of an open system.  Hearing their excitement about trying to put this structure together.  There are so many people at all different levels – investors, coaches, players, fans, sponsors and broadcasters – that get it.  They love the idea of meritocracy.  They believe in this vision that we have.  Sharing that and getting their support is the best part.
7. What have been the biggest challenges?
I use the term herding cats quite a bit.  Getting everybody on the same page, going in the same direction at the same time.  The critical mass we need to start the Third Division is eight teams.  Very few groups want to be teams number one to five.  They all want to be teams eight, nine, 10 or 11.  Getting everybody on the same page is the biggest challenge.
8. What changes are you making to the model to adapt to the challenges?
Five things:
We are starting the Fourth Division so that pro-rel doesn't have to wait for a Second Division to get started.  It also provides a lower barrier to entry for people to get involved and is an important economic and competitive stepping stone between D-III and top amateur leagues.

Eliminating the entry fees lets teams invest the fees in the club instead of the league start up.

Eliminating protected territories opens things up for multiple teams in one area.  Previously I had to reject other applicants from the same area until promotion and relegation started.  

The plans to partner with amateur leagues – similar to adding the Fourth Division making promotion and relegation more real – gets the system going.  

Lowering the league dues lowers the barrier to entry, and by scaling it and connecting it to ticket revenue percentages allows flexibility so that teams that are struggling at the gate don't get hurt even further by being forced to pay higher league dues.  Teams that are doing well at the gate, that can afford higher league dues, are able to do so.
9. John Motta explained at the NPSL AOM that the USSF decided not to make the upcoming top tier of the USASA system the official Division IV.  He said they wanted to leave room for a professional Division IV in the future.  What would NISA's DIV look like versus today's NPSL/PDL/UPSL, which unofficially are considered DIV. For example one of the criticisms of those models is that the players aren't paid. For example, would the players be paid in NISA DIV?
I talked to John Motta about this and we agree there needs to be a pro division at that level below DIII.  NISA is going to propose DIV standards to USSF and flesh it out.  We are proposing the minimum net worth for the primary owner is $1M, that the stadiums seat 1000 people, the performance bond is $100,000 and team budgets are between $250,000 and $750,000 annually.  
There would be paid players and some that aren't paid.  Just like DII and DIII, some players would get paid very little.  It is going to look semi-pro in a lot of cases.  Some teams will be looking to move up the pyramid, and they will pay players more generously.  They will be more likely to move up.  The intention is to have 24 games – 12 home and 12 away in Division IV.  
Existing NPSL and PDL teams, for example, are all over the map in terms of budgets and professionalism. In the NPSL, there are several teams that operate at a very high level and if you took them right now and put them in DIV they would do really well, such as Chattanooga FC and Detroit City FC.  The Fourth Division that NISA is creating will be standardized at that higher level, consistently in all areas.

10. You mention that NISA will be a single corporate structure where the teams own equal membership takes in the corporation.  Purely from a structural point of view, is this a single-entity system like MLS?  Clearly the competitive aspect of the system is very different but I am asking here about the way the corporate structure is set up.
It is not a single entity, in the way MLS is.  The governance of NISA 1, 2, 3 and 4 will be under the same ownership.  So if you own one share of NISA-4, it is really the same thing as owning a share of NISA-1/NISA-2/NISA-3/NISA-4.  The divisions are all part of one company.  That way if you are promoted from Division IV to Division III, nothing changes about your ownership stake in the league.
11. You mentioned in a prior interview that NISA will be split up into Class A shares – owned by the teams equally and these control the way the league is governed; Class B shares – owned by Rebel Nest; and Class C shares owned by outside investors.  Is Club 9 one of those outside investors with C shares or are they just a partner to NISA?
Club 9 Sports is a consultancy retained by NISA to assist with various parts of the business, including raising capital, strategy and club services.  They own 0% of NISA.

12. You have mentioned that NISA would like its bottom tier, D4, to relegate into and promote from the USASA amateur system.  How would promotion and relegation impact the ownership structure of the league?
We are still defining this now.  What I am advocating for is that the relegated team would maintain its share in NISA, so the total amount of shares would be diluted by 1 additional part (1/128th becomes 1/129th).

13. Does NISA have a preferred candidate in the USSF presidency race?

Yes.  First of all, we believe that there needs to be someone from outside the establishment to kick start US Soccer.  The good news is that most of the candidates are outsiders, and have a platform of shaking things up and bringing the power in US soccer to the grassroots where it belongs versus with a small group of already powerful entities.  
We looked at all of the candidates.  We believe that Eric Wynalda is best suited to lead from that outsider role.  His vision lines up with NISA's well, especially in pro-rel, solidarity payments and the importance of youth soccer.  He believes in building the sport on the professional level the way it is in the rest of the world.
We are taking the bold step to endorse one of eight candidates.  This is a bit risky, because if one of the other seven candidates wins, then that could come back to haunt us.  But we believe this is important enough that we take that risk and we endorse the best candidate for the future of the sport in the country.   We believe that Eric is not just the best for pro soccer but for every level.  
He has lived it at every level, from youth to amateur to pro player to coach.  He has also shown that he has strong opinions, and that he is not shy about sharing them.  That is an indication that he will be a dynamic leader.  He has shown he is willing to engage with various constituencies and incorporate their thoughts with his own.  He has shown when it comes time to act, he will do so in a decisive way.
We don't want to elect a new USSF president, and see him or her absorbed into the establishment. That will just maintain the status quo.  We want leadership that will represent the broader soccer community in the United States going forward. That being said, we will work with whomever is elected.
14. Can you provide an update on where the Chicago NASL effort stands (or does not stand) in the wake of the announcement that there will be a USL team launching in a new stadium in the city of Chicago?
We had been in discussions with representatives from Sterling Bay.  It is important that there is a second professional soccer team in Chicago, specifically in the city.  The Sterling Bay folks are eminently qualified to make it work in the city.  They have our full support.  

15. Is there anything else you would like to add?
NISA is going to have a presence at the US Soccer Coaches Convention in Philadelphia in January to meet with prospective owners, teams and clubs about applying to join NISA DIII or NISA DIV.  People can contact me directly to schedule a meeting there at peter@nisaofficial.com.