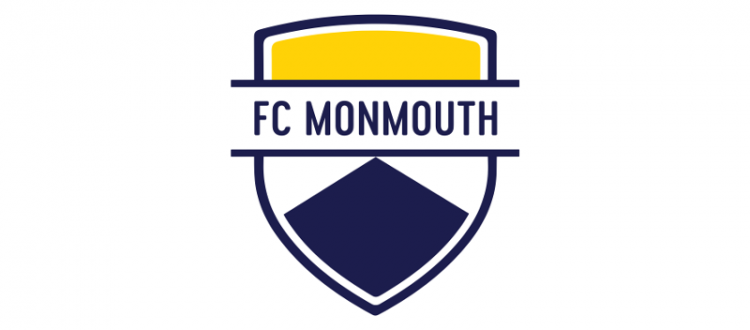 Welcome To The NPSL: FC Monmouth
Monmouth County may be best known to the outside world via the early music of Bruce Springsteen, the rock and roll legend who was born and raised in the coastal New Jersey county.  The beaches of Monmouth County represent the upper parts of the Jersey Shore, and the northernmost reaches of the county are across the water from Staten Island and Brooklyn in New York City.
While part of the greater New York City metropolitan area, Monmouth has a strong business community on its own including a vibrant technology scene.  A group of successful community leaders who share a love of soccer from a diverse set of industries including healthcare, finance tech and real estate have decided to bring FC Monmouth to life in the NPSL, to give back to the region.  FC Monmouth will offer soccer and sports fans in Monmouth County a team to identity with as their own playing at a high level of competition in the NPSL.  
FC Monmouth will be one of three New Jersey teams debuting in the league this year, along with FC Motown (Morris County) and a soon-to-be announced team in Atlantic County.  They add to the NPSL's existing Jersey roster of New Jersey Copa (Middlesex County) and TSF FC (Passaic County).
Midfield Press was able to speak with Jacco de Bruijn, GM and one of the founders of FC Monmouth.
1. Why did you decide to bring a soccer club to Monmouth County, New Jersey?
Soccer in our area is big. There is a great infrastructure, lots of academies and soccer development initiatives, and there are many pickup games going around with a balance of Americans and immigrants. However, there is not a next step in terms of a local team to aspire playing for or a club to follow and support. The kids in this area really interested in the game go to Monmouth University games or Sky Blue FC to get a real-life experience, and the Red Bulls at times but that is already quite a hassle for a family. We want to change this with FC Monmouth, having some of the best young players from the area and a great fan experience on and beyond game day. We have a minor league baseball team Lakewood Blueclaws in the area which exactly does this for the baseball crowd getting an average of over 5,000 attendance.
2. Who are the investors in the team, and what are your backgrounds?
We have a strong group of seven owners with diverse backgrounds, including growing up around the globe ranging from The Netherlands, Greece and Germany to the USA and Argentina. All of us have very different but complementary skills – which allows us to take on different parts of the organization from sports to marketing to merchandise to the back office – and share the passion for soccer and support of our community. Overall, we all have experience building businesses and teams, and we now want to apply these skills to build a local soccer team.
Our group includes Corbett Donato, Federico Girardi, Jacco de Bruijn, John Kiely, Mattia Buffolino, Simon Nynens, and Stavros Memtsoudis. Donato is Owner, CEO at The Donato Group. Girardi is an Attending Orthopaedic Surgeon at the Hospital for Special Surgery. De Bruijn is the VP of Revenue at Libris by PhotoShelter. Kiely is the President of the Kiely Family of Companies. Buffolino is the Manager in Regulation at the New York Stock Exchange. Nynens is the Chairman & CEO at Wayside Technology Group. Memtsoudis is the Director of Critical Care Services at Hospital for Special Surgery.
3. What drew you to the NPSL?
NPSL is an accessible path to build a soccer club playing in a national league. At the same time it's not too easy to join which means that every team has been vetted and has the vision and resources to make the NPSL an important part of the US Soccer infrastructure, building out local teams and one by one inspiring the community to support the goal of promoting and improving the game in this country. NPSL also has the right balance of being owned and driven by the teams while having an organization that supports those teams and helps amplify the voice of the league.
4. What venue will the team play in?
We're still in the process to finalize our location going through the necessary steps, so we have to hold off on official communication around this until the new year. There are a few different options available to us, but one location that we're close with we feel really matches our vision of making game day a local community experience.
5. What is the long term vision for the team?
Whether short term and long term, we're building a team for the fans. Developing the culture of soccer is as important as the talent. That means both the experience around the games and interactions with the team and players, and also how to extend the philosophy of FC Monmouth beyond the game into the community. We're not clear yet how this will develop but given our mission to connect, entertain and inspire Monmouth County we have a guide to follow. Specific to our team and ambitions on the field, the sky is the limit, but we take things step by step, especially as the US Soccer ecosystem will be evolving over the next few years.
6. What existing teams inspired you in this journey to start your own club?
First and foremost our own teams from Ajax Amsterdam to River Plate and all those others that we have visited. Those are the teams that have inspired us when we were young, which is something we hope to do now for local kids with FC Monmouth. Specific to the last two years, Dennis Crowley's King Stockade FC online resources and support have given us the confidence to get started. Plus, personally stories like Venezia FC inspire me as it shows that smart management and involvement from the right people is key to building a sustainable business and local brand.
7. What have been the best resources you have used for starting the team up?
Aside from the teams that have inspired us, I think our own business experiences have been a huge help to start things off the right way. Soccer specific resources that we like to follow are the Coffee and Football podcast, These Football Times, Midfield Press and the book The Real Madrid Way.
8. Have you started working with any fan groups or youth clubs in the area to build support for the team?
Since we're still new all of that is just starting but there are early mentions of fan groups and as parents and soccer players we are close to most of the youth clubs in the area. Given what we're trying to accomplish in Monmouth County this is certainly important to us to further develop over the next few months.
9. The NPSL is growing in New Jersey this year with FC Motown announced up in Morris County and a soon-to-be announced team down the Jersey Shore coast making waves on social media already.  This is in addition to existing teams New Jersey Copa FC (Metuchen) and TSF FC (Wayne).  Any plans foster Garden State derbies between the clubs?
Yes, this is the beauty of the NPSL and sports like soccer in general. I believe we all have different colors and represent different areas with different values which is always interesting to see how this plays out on the pitch. We've met all the different teams in person, are great partners and in the process to finalize the schedules for these derbies (Memorial Day weekend and 4th of July weekend will never be the same anymore), and we look forward to defend the pride of Monmouth County!
10. What else should the readers of Midfield Press know about your club?
Since FC Monmouth represents Monmouth County we also stand for over 20 miles of Jersey Shore with four lighthouses including the Sandy Hook Light which is the oldest working lighthouse in the United States. Maybe we'll have some of our practices on the beach, but certain is that we will also advocate for the ocean including a recent partnership with Clean Ocean Action that is a leading voice to protect our waterways.
You can learn more about FC Monmouth and everything we're doing on https://www.fcmonmouth.com and @WeAreMonmouth across social channels.