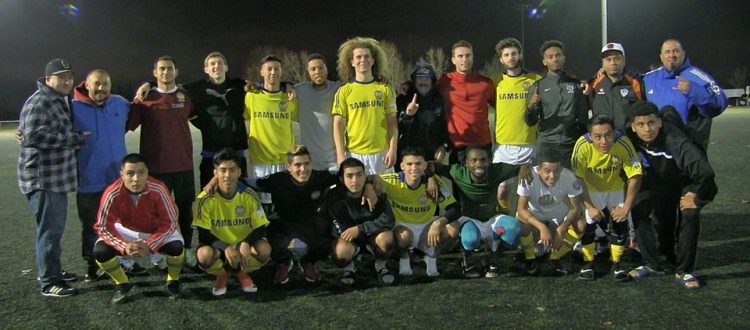 East Bay Stompers Jrs. Clinch UPSL Playoff Spot
The East Bay Stompers Juniors clinched an USPL playoff spot in their first season since joining the fast growing League. They topped the Northwest Conference Red Division on Sunday night by a score of 8-0 over a shorthanded Oakland Pamperos side.
"It's important for our team to reach the playoffs in the first year because it helps establish a winning environment for our up and coming players in the organization," said Stompers Owner and GM, Billy Forte, after the match. "The guys showed a lot of heart and went out there and got the result they needed to clinch a playoff spot," he went onto say.
The Stompers got goals from some of their standout players including a brace from team leaders Zanin Mahic and Diego Lopez, as well as a brace late in the match from Edson Cardona. They also got a spectacular free kick goal from Nigus Solomon in the first half. "I felt the overall result was good, but I felt at times we could have played a little better with possession and could have been more creative," said Billy Forte.
The six-year old NPSL side added a UPSL reserve team this Fall season to continue the growth of the overall Stompers organization from top to bottom. A place to develop the Club's younger players has long been a goal of team Owner and General Manager, Billy Forte. "The UPSL has been very important in the development of our players, giving us the option to play in the Fall and the Winter when there hasn't been an option for us in the past. There is no substitute to getting the guys game minutes against quality opposition. You can train all year long, but without game minutes, I don't feel that they really get the same development."
The team is led by Head Coach Martin Sierra who also coaches the Club's NPSL side. The team will now have one more regular season game to prepare themselves for, a home playoff game in the first round of the UPSL playoffs. "I would like to believe that we can make a push to go all the way. It's all relative to how much these guys want it," said Billy Forte. I think the talent is there to win it all.  I haven't seen the competition from other areas, but I have confidence we can make a good run at it."