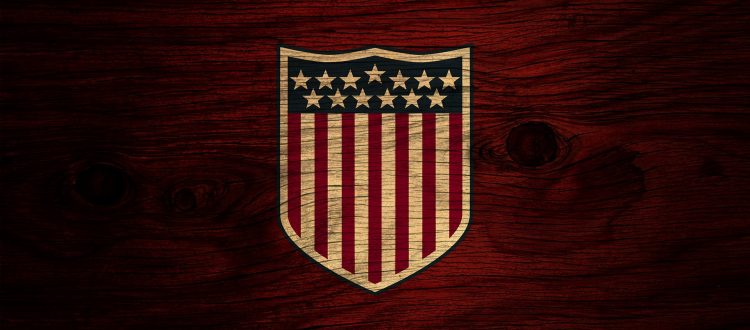 Opinion: NISA Can Save American Soccer
In the chaos that seems to be encompassing United States Men's National Team, it is easy to worry about the direction of soccer in the country. For many life-long soccer-heads who remember the pre-MLS and early-MLS days, shaking up the system and rocking the boat is a frightening, possibly maddening prospect. For others, the current environment is actually rather exciting. Whatever your thoughts, however, it's hard to deny that soccer fans are in need of some sort of closure. Something needs to happen that brings the sport to a place where everyone is pulling the same direction.
Currently, because the North American Soccer League (NASL) is in litigation from losing its Division 2 status, historic and important clubs like New York Cosmos and Miami FC are on the brink of ceasing operations. The possibility set off the anti-trust complaint filed by the NASL against the US Soccer Federation. In addition, there is a pending CAS filing by Miami FC and Kingston Stockade FC requesting clarification on the FIFA requirement surrounding promotion/relegation.
Not unaffected by the turmoil of professional soccer in the United States, is the United States Men's National Team. Simply being the national team is a thankless task unless you are one of the top few favorites to win the World Cup, but for the United States, it seems that every game is a referendum on the state of the sport in the country, especially after the recent disaster that was the 2-1 loss to Trinidad & Tobago that eliminated the US from qualifying for the World Cup.
In the end, the closure some want is for the NASL to die off, theoretically getting rid of the dissenters and lining up the soccer pyramid in a coherent way. For others, the MLS and USSF should disband on legal grounds and a system of promotion/relegation be instituted yesterday.
The solution is probably more of a compromise of some sort. If the NASL dies, a new league like it will probably attempt to take its place. The desire for individual club owners to have more freedom in running their club is pretty hard to get rid of completely and some fans would be irreparably lost from a sport with popularity issues. Therefore, the solution is going to have to get every league on the same page –  and therein lies the problem.
In his excellent article, Differentiate, Or Die: NASL Must Evolve Dramatically If It Survives Its Latest Challenge, Midfield Press's Chris Kivlehan outlines a few different ways NASL and it's clubs can move forward in light of their anti-trust lawsuit against the US Soccer Federation. Two of the ideas include the National Independent Soccer Association (NISA): a merger of NISA and NASL and NISA absorbing the NASL clubs and filing for Division II. The third option he suggests is that the NASL buy the USL, molding it into what they want.
What's wrong with the way things are?
To be sure, MLS, USL, and PDL are all fine leagues that have done great things for the sport of soccer in this country. Through their sustained effort to have a professional league that isn't at constant risk of dying, soccer has grown into a up-and-coming sport in this country. The single-entity closed system MLS chose to operate under was necessary to navigate the lean years and the growth of a sustained fan-base. This cannot, and should not be overlooked or dismissed.
It is the commitment to that closed-system, however, that has pushed the pyramid towards a Major League Baseball-like model of a top league being fed players that are developed in lower leagues. Clearly, that is a model for a sustained product, as MLB has done fairly well with this approach.
The result of persistence and continued work, MLS has taken advantage of the showings from the USMNT and – to some degree – the USWNT in the World Cup to grow the attendance numbers and interest in the game. The USL and NASL have benefitted at the D2 level, as well.
But hidden in the attendance numbers is an interesting observation:
#USL & #NASL Attendance Week 29: Indy leads the charge w/ 2 games over 8k; Real Monarchs (!) hits 8k; Louisville, San Antonio both over 7k pic.twitter.com/3W4rOLcMPj

— Mike Pendleton (@phat7deuce) October 9, 2017
Notice the teams that are at the top and the teams at the bottom? The highest ranked MLS "minor league" club in Division 2 soccer is Bethlehem Steel FC at #22 of 38 teams. The bottom 7 clubs in attendance are MLS owned clubs.  Additionally, only three clubs – The Rochester Rhinos, San Francisco Deltas, and Jacksonville Armada, report turnstile numbers – the rest are "sold and distributed" which are inflated because the include tickets that were never redeemed.  According to several sources close to both NASL and USL operations, the average difference between butts in seats and tickets distributed (sold and given away) is an industry standard of 30%, making the numbers for 2 teams even more disturbing.
It turns out more fans are drawn to a club that operates as its own independent club than an MLS feeder. In fact, rumors have been swirling that a few "MLS B teams" will be leaving USL in some capacity in the coming year.  MLS "2" teams are looking to find another way to get their prospects playing time, like affiliation with a USL club, as many are already working on doing.
MLS is the top league and a separate entity from USL, NASL, or any other league. Their concern is the development of players for their league and the increased desire of independent non-MLS clubs to become part of MLS. The more attractive top tier division soccer is, the more the charged MLS expansion fee can be, and the more that players can play and develop in a lower level team, the better the product on the field in MLS. Theoretically, of course.
It's a business model, first, and a soccer model, second. That's why defenders of the potential Columbus Crew relocation can call it an unfortunate but smart business move. MLS doesn't care about the city of Columbus, the fan base, or the club itself, only the happiness of it's investors.
That is the way of sports in America.  NFL, NBA, MLB, or NHL all run this way, and do so successfully. Besides, better to have a professional league than no league at all, right? From the perspective of billionaire ownership, clubs shouldn't put down roots too deep into their city, unless it's a big TV market, and the financial incentives are significant.
The issue with all this is that soccer, unlike other sports in America, is fighting to be at least close in popularity to European leagues, or even the Mexican Liga MX. It is the world's game manifesting itself in the USA. It's not America's game exported around the globe like many of these other sports.
There are fairly good sized gaps in the geography of the United States in regards to MLS presence, so despite the success of some USL clubs, the hope of leading their hometown club to a top division league title is non-existent for an overwhelming majority of fans and players. Thus, when they get to high school and need to choose soccer or a sport that is more popular or familiar in the area, such as basketball in Indiana, or football in Texas.  The answer is usually not soccer.
While the player pool isn't shrinking for MLS because of international players, whatever top prospects the US does produce, go to Europe, keeping interest in non-American leagues higher than interest in the domestic leagues, starting the cycle all over.
This all might be fine in the eyes of MLS, but for many, it is holding the sport back in the US.
Any Ideas on How to Fix This?
Clement Williams wrote an article about Parallel Pyramids earlier this year, that suggested MLS/USL/PDL continuing their current structure and NASL/NISA/NPSL/UPSL could all operate on a second pyramid that functions within a Pro/Rel framework. The key to this is a Division 1 league to make it work.
Divisional designations are relatively meaningless for fans that love their club, but perception is still reality to a degree. Sponsors, players, and new or casual fans see any division other than Division 1 as an indication of a "lesser" league. This is why the MLS needs to be destroyed or forced to open up to promotion and relegation in the opinion of many twitter warriors. An open system that doesn't open up to the top division isn't real promotion or relegation, they say.
Imagine, however, if a brand new league with no historical baggage and with a clear plan to market its member clubs comes along and gives the smaller, lower-budget clubs the freedom to decide whether they will be a feeder club for bigger markets or try to compete with them. This league would immediately have some appeal to markets all across the country. Clubs that weren't willing to invest to start in Division 2 leagues, might be willing to buy in at a lower level and use their earnings to invest more in the club to grow into a club that can compete in division 2. That growth would occur by investing in players and communities, rather than just a specific league. The results are better soccer across all divisions and across the whole country.
NISA is that league. Peter Wilt and the other NISA architects have a plan, a vision, and the experience to make it all happen.

Meet Our Protagonist:
In NISA, we see a league that is not yet set in its ways. In fact, it doesn't yet have "ways". It is a league without the baggage NASL and similar leagues have received over time. Perhaps most importantly, its organizers (Jack Cummins and Peter Wilt) have a history of establishing soccer clubs, and understand facilitating the growth and success of its member clubs to be the key to growing soccer in America.
According to Peter Wilt's article linked above, "NISA's vision and plan includes the following":
"A new pyramid not connected with MLS or the USL leagues"
"Open system promotion and relegation"
"Advocate and push for a minority percentage fan ownership"
"Advocate and push for academies and links to foreign clubs"
"Advocate and push for training and solidarity payments to youth clubs"
In August 2017, NISA announced the initial 8 markets that have submitted applications, while also acknowledging discussions with 45 total markets.
The originally stated intention was to create a Division 3 league that opened the possibility of connecting D2 to D4 through promotion/relegation. The recent NASL crisis makes NISA the prime candidate to make this happen, albeit organically and likely even by playing nice with MLS-USL-PDL and the USSF.
The National Independent Soccer Association could be a pyramid unto itself with the size, stability, and financial opportunities for growth that would attract investors, increase visibility for aspiring players, engage supporters, and most importantly, leverage the advantages the USA has, as a major economy, to grow the game in this country
This is the opportunity to save American soccer from the wars it is currently battling within itself, but it has to happen quickly in order to avoid a lost year. Here is a unique opportunity to start a fresh new alliance of clubs in a way that encompasses all the leagues that reject the single entity approach of MLS or the pro-developmental status of the USL and PDL.
Why Will NISA's Open System Succeed?
Take a look at the list of clubs/markets that are either currently in NASL, have been linked to NASL, or have been linked with NISA:
New York Cosmos
Miami FC
Indy Eleven
Charlotte FC
Milwaukee SC
FC Arizona
St. Louis
Connecticut
Omaha, NE
Chattanooga FC
Puerto Rico FC
Jacksonville Armada
California United
San Diego
Chicago
Detroit
New Orleans
San Francisco
Boston
Baltimore
Arkansas
Tulsa
Atlanta
Oakland
Buffalo
North Jersey
Albion (San Diego)
Dayton
Scranton
Lansdowne Bhoys (Bronx)
MN City
Philadelphia
Ft. Lauderdale
This is a list that spans the United States, it has big markets, mid-size markets, and small markets. It has historic clubs, established clubs, new clubs, and new clubs in historic soccer cities. With a stated intention to not simply be a development league for MLS, but rather a facilitator of competition between the top clubs across the country, sponsors, players and fans of all levels, would buy in. There are soccer fans everywhere. Even where there aren't, however, the passionate supporters groups and clubs that put down deep roots in the communities will make fans.
The gamble would be that the popularity of NISA would be enough that it could compete with MLS without being the same division as MLS, forcing the Professional League Standards to change through free-market forces.
The Devil is in the Details
This wouldn't be a magic bullet that fixed all the problems overnight. There are many moving pieces to work with and many wrinkles to be ironed out. As a fan, however, it is easy to see how exciting such a league would be.
This is because NISA is a clean slate. It wouldn't need to force buy-in. It could lead compromise and get some great leagues moving in the same direction. This isn't an easy task, but the shared goals of many current leagues coupled with the knowledge of building soccer that comes from Peter Wilt, Jack Cummins, and company could create a great and successful league.
It may all be wishful thinking, but here we are, in a chaotic moment of the history of soccer in America. It is chaotic moments that completely change the landscape, however. NISA may not have initially intended to be bigger than a division 3 league connecting D2 to D4. It could end up being the great result of a tumultuous time for NASL clubs, which might make the chaos all worth it.
NISA Will Grow Quality Soccer in America
The benefits to fans and clubs should be evident at this point. What about our main focus, though? What about the US Men's National Team?
In Peter Wilt's article he addresses the benefits of an open system to US Soccer:
"This open system pyramid will benefit US Soccer via an increased commitment to player development by pro clubs, improved quality of the national team, and growth in youth soccer participation numbers. The heightened interest in soccer as a spectator sport that pro/rel generates, especially in smaller markets, will lead directly and indirectly to a higher number of kids playing the sport…

The U.S. men's national team would benefit from more player-development activity by clubs. Competition in professional training sessions and games at all levels would be fiercer and more frequent, leading to better players and ultimately to better results for the U.S. men's national team…

At present, lower-division players can only compete in the top flight if they are noticed and signed by a team in the first division. Pro/rel will offer them the ultimate reward for playing well.

The overall quality of American players will undoubtedly rise as more of them will be able to train in professional and more competitive environments from a younger age."
Speaking personally, if NISA needs a hype-man, they can get a hold of me, Garett Kerber from the middle of nowhere in Central Illinois. I know so many fans that love their club and will support them no matter what the letters are the play under, whether it is MLS, PDL, NASL, USPL, or Non-League. The culture of soccer is different from any other sport and that needs to be preserved to engage kids in the communities and areas involved with these clubs.
Where MLS has succeeded as a business, they have fallen short in many ways as a soccer culture builder. They have succeeded in becoming a steady, solid professional soccer business in America, but is it enough?
I think Claudio Reyna said it perfectly, recently:
"What I think has happened in the past 10 years is we're confusing investment, expansion, growth, [U.S. Development Academy], and all these other things with progress," Reyna said.

"All these things have sort of created a feeling that we're progressing, but I call it expanding, growth and more fans.

"From the general growth side it's happening, but are we really progressing? When I look around at certain levels I don't see progress happening."
Progress needs to be the focus. How do we progress in the world's game? We progress with taking what USSF and MLS have sustained, and cultivate it into a soccer culture deeply rooted in the diverse American personality. It is NISA and the open soccer approach that can do this cultivating that is necessary to produce vibrant soccer clubs across the country and stellar footballers in leagues across the world.
If NISA succeeds in introducing competition that extends beyond the clubs in an insular league, then one of the darkest moments in US Soccer might be the rock bottom it needs to become what we all know it can be.