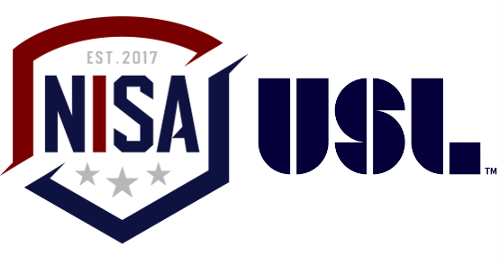 NASL, NISA & USL Expansion News & Rumors Tracker – September 2017 Edition
League expansion news and rumors pop up regularly and it is hard to keep track of who said what, where and when. Midfield Press has created the Expansion News & Rumor Tracker as a monthly installment following the word on the web about possible future North American Soccer League (NASL) and United Soccer League (USL) clubs.  
Note: With the announcement of USL D3 and the National Independent Soccer Association (NISA) we're shifting our focus to include coverage on possible teams for those leagues, while scaling back Major League Soccer (MLS) and Canadian Premier League (CanPL) coverage.  We will still include a high level overview of what is going on with those leagues, but point you to other sources for greater depth.
The last six weeks have seen most of the expansion news come from the United Soccer League and the National Independent Soccer Association.  USL officially announced a 2018 franchise in Las Vegas, as well as 2019 franchises in Birmingham and Austin.  Austin will be a relaunch/rebrand of the Austin Aztex franchise.  
The USL teams in Las Vegas and Fresno announced their names, the Las Vegas Lights FC and Fresno FC, respectively.  All three of the USL teams joining for 2018 will play in AAA baseball minor league park, with Nashville SC announcing their home will be First Tennessee Park.  It was previously announced that Las Vegas will play at Cashman Field, and Fresno will play at Chukchansi Park.  Austin will start in their own stadium, being built on the site of the Circuit of the Americas, and Birmingham's venue is yet to be determined but the downtown AA baseball stadium is probably the best option in town.  As USL grows across the country, its links to minor league baseball seem to increase.
NISA made a major announcement of its first eight applicants.  Chattanooga FC and Miami United FC are among the existing teams that have applied to join NISA.  Charlotte FC is a new team, and the NISA entries in Milwaukee, St. Louis and Omaha will be new teams.  Although not officially confirmed, FC Arizona is likely the Phoenix applicant.  It is unclear whether the Connecticut club is one of the state's existing NPSL teams, or also a new team.  While these clubs are the first official NISA applicants, they are not necessarily the 8-10 teams that are targeting a 2018 start.  While Charlotte FC is hoping to start in 2018, Chattanooga FC is looking at a 2019 start based on statements from the club's owners.  
NISA has seven additional Letters of Intent beyond the eight applicants, and has spoken with investors in a total of 45 markets.  Detroit City FC is confirmed to be in serious talks with NISA (and NASL), but has not yet formally submitted an application to the league as it focusing on finding the right investor match for the club.
August was a relatively quiet month in terms of NASL expansion news.  The big news in August was the official confirmation of the Orange County expansion team's name, California United FC.
Last month, Bob Watkins of the San Diego expansion club told Neil Morris on the Inverted Triangle Podcast, "I think, if I am not mistaken, we have announced an eleventh team from our meeting last week. I'm not sure if that has gone out. There is an eleventh team that will be announced here shortly."  Watkins added, "Then we are also looking at a twelfth team, and that might come to fruition. We've also found new owners for the Jacksonville Armada. We're pretty stable at this point. We'll hit our goal of twelve hopefully by kick off next year, and then we are looking at 2-4 other teams coming into the fray in '19 as well."
Atlanta is understood to be the eleventh team that Watkins referenced, and Detroit CIty FC owner Todd Kropp told Crain's Detroit about the team's discussions with NASL.  It's worth noting that Rishi Sehgal is attributed with saying that NASL will be adding 4 clubs for next year in that Crain's article, though I am taking it with a grain of salt as it is not a direct quote.  New Jacksonville Armada owner Robert Palmer told Neil Morris on the Inverted Triangle Podcast that the league would be adding 3-4 new teams for next year, so the fourth team seems not to be finalized yet.
The other candidate to join NASL in 2018 would be the New Orleans Jesters, who we are told gave a well-received presentation at the NASL's Board of Governors meeting in late June.  While we understand Detroit's key issue to be finding a the right investor match, New Orleans' key issue is understood to be venue. Detroit and New Orleans could just as easily join NASL in 2019 if those issues are not able to be satisfactorily resolved soon.
Whether any teams will be leaving the NASL is unclear.  The end of July saw the San Francisco Deltas publish an appeal to fans that raised questions about their viability for next season.  The specter of the Canadian Premier League starting next season raises a shadow of doubt about whether FC Edmonton (as well as the USL's Ottawa Fury) will be enticed to join CanPL if it starts in July of next year, whether they would wait until 2019 or later.  Defections to USL seem unlikely at this time, however.
Announced NASL Teams
California United FC
Summary:  The North American Soccer League formally announced Orange County as its first expansion franchise for 2018.  In August, it was confirmed that the club will be called California United FC.  The team will play its home matches in Titan Stadium in Fullerton.
Pete Capriotti, CEO of Cotti Foods, is California United's primary investor. Cotti Foods is the second largest franchisee of Taco Bell in California, as well being a large franchisee of Wendy's and Pieology. Michael Collins will serve as the club's President  
The OC NASL club will likely maintain ties with the L.A. Wolves, using them as a reserve team similar to how NASL teams use NPSL clubs, as well as looking to the UPSL as a source of talent.  Wolves owner Yan Skwara is expected to continue to run the UPSL team and serve as the commissioner of that league, which recently implemented promotion and relegation.
Eric Wynalda signed on to manage the Wolves in the run-up to the US Open Cup, and Collins confirmed that Wynalda is the favorite to coach California United. "Our full intention is to have Eric be part of the team for a long period of time.  We're excited to have someone of Eric's caliber as part of the NASL effort," Collins told Midfield Press back in February.
Collins also gave a glimpse into how California United plans to build their roster using a combination of local talent and veterans of NASL, MLS or Liga MX.  "We plan on bringing 6-8 of the starting players that are presently on the Wolves into the NASL squad.  We would continue to look at the UPSL as place to recruit players from.
"We're also going to look into the college ranks, at PDL and NPSL rosters.  I am very well connected into a lot of the local college programs, as is Eric. Between Cal State Fullerton, UC Irvine, USD, San Diego State and others, I am very confident that we will be able to get a lot of quality local players.  California is bigger than a lot of European countries.  I believe we can find a lot of quality players here in the state.  It won't be easy, but it is a great resource.
"We know that the NASL is a very high level of competition.  Local recruiting is in addition to bringing in high caliber players, at least one or two from Liga MX.  Eric played down there and speaks Spanish fluently and German fluently in addition to speaking English pretty well.  We will need to have 4-5 players who have played at the MLS, Liga MX or NASL level."
September 2017 Update:  California United FC was confirmed as the name of the Orange County NASL team, and its official website and social media accounts were launched under that name.
More on California United FC: Midfield Press' Interview with Peter Wilt and Michael Collins and the California United official site.
San Diego
Summary: The North American Soccer League announced San Diego as its newest club in June 2017.  The investors include professional soccer stars Demba Ba, Eden Hazard, Yohan Cabaye, Moussa Sow as well as agent Alexandre Gontran, marketing executive Vagno Chandara and local San Diego sports executive Bob Watkins.  
Watkins told the Inverted Triangle Podcast that the San Diego NASL team is privately financing a 10,000 seat modular stadium, expandable to 15,000 seats, in the North County area.  Previously Mind Soccer Group spokesperson TJ Zane told a local ABC affiliate that they are "exploring a number of locations around the county for a modular stadium of 5,000 to 7,500 seats. It includes sites in Escondido, Oceanside, and off State route 56."
Depending on whether the stadium is ready for the opening of the NASL 2018 Spring Season, the club may start off in the University of San Diego's Torero Stadium before moving into its own facility. The choice to build the stadium in North County gives in the team some separation from the Mission Valley area in which the San Diego MLS group plans to build, should it be granted an MLS franchise, as well as from the influence of Club Tijuana in LigaMX.  
Watkins told the Inverted Triangle Podcast, "We have made the commitment to where we are going. Our plans are in the process now of being approved through our engineering and architecture groups.  We're putting all of that together. We've made the financial commitment, and this is all private financing.  What happens is when we see these stadium opportunities that don't succeed, there is a parlay of public financing, public land and all kinds of things that going into the mix [that need to] get public support.  We're not asking for public support, we're not asking for public financing.  What we are asking for is what the government does and does well, which is the planning process that we would go through with them as partners to be able to achieve what we want to achieve.  We're committed."
"It will be a 10,000 seat stadium initially. It will be expandable to 15,000 seats. It will all be seats, no benches, nice comfortable seats. We are using an organization called Populous, who has built stadiums all over the world and in the United States. They just did the one in Orlando for the new MLS team in Orlando. So we are using them as architects and our stadium developer is a company out of Europe called GL Events.  They are a very well known and a highly reputable group. So we understand what our costs our going to be. We know what they are going to be almost to a penny.  We've got the financing in place.  We did all this before we announced anything.  We wanted to make sure that when we had it all done, that the league saw what we were doing, that they approved what we were doing, they approved our NASA plan if you will – you have your primary system, your secondary system and your tertiary system behind you so if you've got anything that fails you have support to continue on.  We're in good position. We're well organized in that regard. We are just in the process now of building a team."
When asked by Morris if the stadium would be ready by the start of the 2019 season, Watkins replied, "How about April of 2018? If our stadium is completed – it took a little bit longer to get through the approval process with the NASL than we had planned.  We had planned on April, which would have given us three months more time.  Our schedule is very tight, but we may be in our facility in April of 2018 if all goes the way we planned.  We're very focused on what we are doing."
In July, Bob Watkins told the Inverted Triangle Podcast that a team name, staff and coaches should be announced within a 30-60 day timeframe.  
In addition to the Inverted Triangle Podcast interview with Watkins, to get a flavor of Demba Ba's vision for the club, Dike Anyiwo's interview with Ba is a must listen.
September 2017 Update:  In an interview with Fox Sports, Bob Watkins talked about the complex that the group is looking to build in North County.  Watkins mentioned that the club intends to launch a women's team within the next 12-18 months, as well as a lower division men's team that San Diego NASL can loan players to.  Fox Sports stated that Populous, who is building the stadium, is basing it on another of their projects, AMI Stadium in Christchurch, New Zealand.  Watkins tightened the range of the stadium's seating capacity in this interview to 10,000, expandable to 12,500.  At the time of the interview, San Diego NASL had narrowed the location for the modular stadium down to 2-3 pieces of property and Watkins forecasted an announcement within weeks.  An announcement on the team's name is also expected to be coming soon.
More on San Diego NASL:  SanDiegoNASL.com and Midfield Press's interview with Peter Wilt on San Diego.
Public NASL Efforts
Atlanta
Summary: Midfield Press spoke with Trey Brantley, who, along with Southfund Partners, is working to bring NASL and NWSL teams to DeKalb County in the eastern part of the Atlanta metro area.  The city of Atlanta is in both Fulton and DeKalb counties.
The Atlanta group launched its official website at ATL2018.com, and shared details on its stadium complex plan.  The $200M complex itself will be called Atlanta Sports City, and will consistent of two stadiums, soccer fields for youth tournaments, a 204,000-square-foot indoor athletic facility, restaurants and a hotel. The larger stadium on the site will debut in 2019, and be known as Stonecrest Stadium.  The prospective NASL team would play in the smaller stadium for the 2018 season, with the prospective NWSL team joining for the opening of the larger stadium in 2019.
Stonecrest Stadium is described as "a classic soccer stadium in the tradition of Craven Cottage & Stamford Bridge.  Rain or shine, our heroes will play the game as it should be played – on a pitch of natural grass measuring 115 x 75 – just as it is in Wembley. The stadium will hold 15,000 rabid soccer fans – an intimate setting that ensures that every seat will be right on top of the action.  The park will have all the latest amenities: multiple restaurants, digital signage, video boards & interactive exhibits & games.  It's going to be a great place to watch a game."
While some have questioned the wisdom of launching a second professional team so soon after the debut of MLS's Atlanta United FC, the Atlanta group has strong support from community leaders in the eastern Atlanta metro area.
Greg Griffith, executive director of the Georgia Soccer Association told the Atlanta Journal Constitution, "This facility will provide a place for dozens of local tournament and give us the ability to bid on major regional and national tournaments. The proximity to metro Atlanta and the best airport in the country makes this a great location for a sports complex."
James Tsismanakis, executive director of Discover DeKalb, said "Atlanta Sports City is the definitely going to be one of the biggest economic development projects around."  The AJC reports Atlanta Sports City is projected to draw 3 million visitors annually, create 2000 jobs and has an estimated annual economic impact of $197M.
NASL interim commissioner Rishi Sehgal discussed the possible Atlanta NASL team in depth with Neil Morris on the Inverted Triangle Podcast.  "We have spoken with Trey.  We are looking at a project that he's putting together, but I can't really comment on it much more than that," Sehgal told Morris.  Asked whether it was the discussion was one of several the league is in with expansion groups that are in advanced stages, Sehgal said,"There is a discussion going there, but I wouldn't say it is one of the advanced discussions."
Sehgal shared some of the league's thought process as it evaluates a possible return to the Atlanta market.  "I'm not saying that we would… It is something that we are working on and seeing if it makes sense with Trey.  If we're going to be in a market with another team at any level, we want to make sure that that team is going to succeed.  Not just, OK, I will do this and I think it will succeed.  We want to be convinced that it will succeed.  If we go back to Atlanta, they will have made a very compelling case to our ownership that says they can operate a team that can be successful alongside the incredible success that Atlanta United are having."
"I think it is a very big market.  When the Silverbacks were operating, I don't think they captured a significant portion, or any portion or that market's attention.  I think there was a lack of a marketing budget.  There were folks who lived in close vicinity to the stadium who had no idea there was a professional team there.  I have a connection to the Atlanta area.  I went to college there.  So I know Atlanta reasonably well, though it's been a few years since I've been out of college.  Atlanta is a big market, and there is a lot of traffic there.  One of the things that we know about soccer is that it is a local game.  You're going to draw most of your fans from the near vicinity of the stadium.  So I think there is the potential in Atlanta, and in other markets around the country, for more than one professional team.  Now that team, when it launches, has to do something to mean something to the community and they have to do things to earn the community's trust and the community's support to really become part of the fabric.  So that will be part of the calculus as we look at Atlanta.  But otherwise from just a pure market standpoint, there is incredible corporate support in Atlanta, it's a huge media market, it has all sorts of demographics that trend well for soccer.  Lots of millennials, huge multicultural market, not just hispanics, but people from all over the world who love the sport.  So it is something we would look at, but it has to be done the right way, frankly as every market has to."
Midfield Press understands that Atlanta is very likely the eleventh team that Bob Watkins referenced as approved at the June Board of Governors meeting. The Atlanta group is targeting a Spring 2018 debut.
September 2017 Update: NASL officials continue to reference 3-4 new teams added for 2018.  Midfield Press's understanding is that Atlanta is the solid third team being added.
More on the Atlanta NASL: ATL2018.com and Midfield Press's interview with Trey Brantley.
Chicago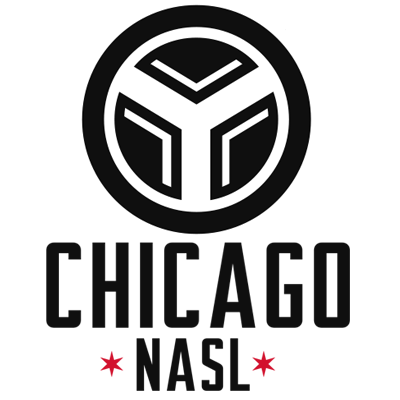 Summary: The Chicago NASL effort is still alive and well even with Rebel Nest LLC's focus on launching NISA.
Rebel Nest LLC is working with Club 9 Sports to bring an NASL team to Chicago.  The idea is for the team to play in the city of Chicago, which would allow it to provide an urban alternative to the suburban MLS Chicago Fire.  The key issue needing to be resolved before Chicago is accepted into NASL is finalizing their venue.  
Peter Wilt shared details on the club's planned supporters trust with the Flakoglost Podcast.  The supporters trust could own as much as 10% of the club.  "We have the legal work all done.  We have a supporters trust board of directors in place, 5 persons.  They have met regularly, about once a month. We give them updates.  We are very transparent with them.  The concept is to sell eventually 3000 shares at $500 a piece plus a season ticket.  Those folks would get a vote in who [the supporters trust's] five board representatives are, and one of those five will be a representative on the team's board, and they'd have a full vote on everything we do.  They would have transparency into our business and they would have actually more than 1/7th vote on certain issues that are critical to fans.  For example, maybe changing the team colors or changing the team's name… something like that would have to be approved by the supporters trust board. So it's exciting.  I love that idea, because it engages the fans.  Not only those 3000 shareholders that become vested in the team, but really all fans of the team become vested because they'll have a sense that this is the people's team and it belongs to the community."
The team solicited fan suggestions for its official name and colors on its web site, and they will narrow down the finalists and allow fans to vote on the name.  The classic NASL moniker Chicago Sting is likely to be one of the options, having received a plurality of votes in the initial survey.  Other fan suggestions included Chicago City SC, Municipal Chicago and Wild Onion FC.  
Midfield Press spoke with Peter Wilt in February regarding various NASL expansion projects he is involved with, including Chicago NASL.  Peter provided an update on the Chicago effort.  "For a while we've been in the position that we have three different investors that want to be the controlling partners, but we don't have a venue that meets our minimum standards.  Usually it is the other way around."
"We have to be in the city.  There's one existing venue that could make sense.  We are pursuing two other options.  One is a developer who is working to build a 15,000 seat stadium privately for us.  Aside from that or using an existing venue, the third option is privately building a modular stadium on a to be determined site."
Wilt shared an update on the project with Midfield Press in July: "We're still working to secure a venue and focusing on new construction. Would be privately funded. Looking at several sites, but focusing on one that would be part of a multi-sports campus adjacent to an L stop."
September 2017 Update:  Peter Wilt shared an update on Chicago NASL on Twitter on September 1st: "working w/ partner to develop new urban venue w/ private funding. 2019 if all goes well."
More on Chicago NASL:  http://www.chicagonasl.com/ and Midfield Press' interview with Peter Wilt.
Detroit City FC
Summary:  Detroit City co-founder Sean Mann shared with Midfield Press in November that the team is working on a move to a full season professional soccer league is and talking with both USL and NASL, as well with the MLS bid group led by Tom Gores and Dan Gilbert.  Mann said "We have been very open that we've been talking to investors about going up to the professional ranks in the near term.  We want to play more games, and play on a national stage. We have a fan base that deserves that.  In terms of which league, we are having those conversations with our investors and that is a focus of this offseason."
A Detroit group was named by Brian Straus of Sports Illustrated as being in advanced discussions with the NASL about expansion. 551 reported that Detroit the group in discussions with NASL is not Detroit City FC.  "I can't really comment on who the group would be," said Rishi Sehgal to 551. "I can say that Detroit is a market that we've been interested in for a long time."
"Personally, I have a vested interest in Detroit, having grown up in Toledo. We're all aware about the excitement that Detroit City FC is bringing. I went to one of their games as a fan two years ago and it was amazing. The success they've had building a crowd and a community, and the improvements to their stadium, speaks to the strength of their project. Whether they're a group that comes in or it'd be a different group isn't something I can comment on."
Detroit City FC has been in "extensive talks" with NASL, according to the club's co-owner Todd Kropp, however they are not set on the league.  "The soccer landscape in the U.S. continues to evolve every day. There are still a lot of details that need to be clarified regarding the D-2 and D-3 leagues so we can't really say right now that there's any particular preference," Kropp told Crain's Detroit Business.
September 2017 Update:  "We're in active discussions considering NASL and NISA," Detroit City FC co-owner Todd Kropp told Crain's Detroit in August. "Ideally, it's a late summer or early fall decision. The sooner we make that decision, the better."
The key issue for Detroit City is landing an outside investor that is a good match with the team's culture.  "I can't give any details, but there are very active discussions under way," he said. Crain's indicated that DCFC is talking to a mix of "local, national and European groups."
Detroit City drew 7,533 for their NPSL national semi-final against Midland-Odessa.
More on Detroit City FC:  Detroit City FC official site and Sean Mann's interview with Midfield Press.
NASL Rumors With Multiple Sources and/or League Commentary
New Orleans
Summary: Michael Lewis of Big Apple Soccer listed New Orleans among the cities with expansion groups in discussions with the NASL.  
Midfield Press understands from several sources that the New Orleans Jesters of NPSL are one of the groups pursuing NASL expansion.  While the Jesters are more likely to join NASL in 2019, there is an outside chance of them joining the league in 2018.  Midfield Press learned that the New Orleans Jesters were at the NASL semi-final game in Indianapolis last season, though at the time the Jesters denied it was related to NASL interest via an NPSL spokesperson.
There are several possible venues the Jesters could use in New Orleans, but it bears keeping in mind that owner Dana Stumpf is in the construction business. Meaning, she could get a better deal than most people on getting a stadium built.  
September 2017 Update: Midfield Press understands from multiple sources that the New Orleans Jesters were one of the expansion groups that presented at the Board of Governors meeting in June, and that their presentation was well-received.
Northern California reporter Evan Ream reported that he has heard the Jesters are looking at joining NASL in 2019, and met with the league recently in Indiana.
In their NPSL play, the Jesters were undefeated in the regular season and announced 2,875 in attendance for their NPSL Conference playoff semi-final match, which is an excellent number for amateur soccer. While not quite on Detroit City levels, this is still an excellent level of support for NPSL which demonstrates a good foundation to build on for a pro team.
More on the New Orleans Jesters: NOLAJesters.com.
Oakland
The Oakland Pro Soccer group is assessing venue options in the city of Oakland, as well as league options.  They have released a survey at OaklandPro.Soccer., looking for feedback from soccer fans in the Bay Area.  Peter Wilt confirmed Club 9 Sports' involvement with an Oakland/East Bay effort but described it at very early stages.  Brian Helmick confirmed that an Oakland NASL group is in the early stages during an interview with Midfield Press before the Cosmos-Deltas game on April 29th.
September 2017 Update:  The Oakland Pro Soccer effort launched a blog as it prepares to go public.  I wrote the first article for this blog, which reviews the past of pro soccer in the USA in general and Oakland specifically, and why the NFL and NBA leaving Oakland makes now an ideal time for pro soccer to move into the city.
More on the Oakland group: OaklandPro.Soccer
Celtic NASL
British tabloid The Sun reported that Celtic FC looked at putting a team in NASL.  Boston, Detroit and Hartford were cities Celtic FC considered according to an in-the-know Big Soccer poster.  Boston may be blocked due to a marketing agreement between Celtic FC and the Boston Celtics.  Celtic Underground reported the club executive Peter Lawwell was involved in talks with NASL. Celtic Underground's @celticrumours twitter account mentioned hearing talk of Philadelphia and the West Coast as locations the club was eyeing.
In 2016, we examined the most logical landing spots for Celtic NASL, however nothing says they will follow the logical path.
September 2017 Update:   Nothing new.
The National Independent Soccer Association announced its first batch of eight applicants.  Charlotte, Chattanooga, Connecticut, Miami, Milwaukee, Omaha, Phoenix and St. Louis are the markets where investors have formally applied to join NISA.  Investors in seven additional markets signed Letters of Intent to join the league as well.  Not all of the eight applicants are for the 2018 season, and there are still some groups in discussions that could join for 2018.  If there are not at least eight clubs ready to play in 2018, the league will launch in 2019.
"We are pleased with the applicants as well as the people and the vision behind each application," NISA Co-Founder Peter Wilt said in a press release. "The critical step to fully vet each market now moves into an important phase, so we can be assured of the applicants' and the League's success. Each successful applicant will need to show us and US Soccer that it has a proper venue, financial model, business plan, administration and ownership to assure sustainability."
A potential 2018 NISA season could see clubs more spread out geographically than is in the long term NISA plan, but the league will provide financial incentives to offset the increased travel cost for teams participating in the initial season.  NISA intends to fully populate at 24 teams, with two conferences each having two divisions, which will help reduce travel expenses and increase regional rivalries.
NISA has so far spoken to investors in 45 markets interested in those 24 NISA slots.  We will take a look below at who could be a fit for NISA, starting with the Applicants that are public, followed by the clubs that are linked in the press or on social media, and then finally in a more speculative category of who could fit well.
NISA Applicants
Charlotte FC
Summary: Charlotte FC intends to launch in NISA for the Spring 2018 season, playing out of Memorial Stadium.  Owner Michael Filipidis told Midfield Press, "My vision for Charlotte FC is to give our community the opportunity to feel included within our city and team. A fan base that is diverse and proudly encourages and supports Charlotte FC to provide an atmosphere full of energy, passion, and excitement for all ages."
As part of their plan to appeal to the community, Filipidis and his investor group plan to establish a Supporters Trust to take on a significant ownership stake in the club, estimated between 10-15%.   
More on Charlotte FC: 704fc.com
Chattanooga FC
Summary: Chattanooga FC expressed satisfaction with their current model in NPSL and dismissed talk of a move to a pro league in the past, however there was never a league like NISA as an option before.  
When asked about a potential move up to NASL or USL last October, Chattanooga GM Sean McDaniel told us, "To go up a level, we have to really ask ourselves what do we hope to do with this.  A lof markets want to move up to try to land an MLS team.  Chattanooga is not ever going to have an MLS team.  So there is no hurry on our part to go up any levels.  Our long term vision is to teach others in other cities how to do this the way we've done it so we can all play soccer in front of lots of people in the Summer.  We are speaking with Peter Wilt as to what we want to do at an amateur club level compliments what he and Club 9 Sports are doing in terms of consulting at the professional level.

"For a market like Nashville, they are making the right choice.  That is a big league sports town.  In Chattanooga, it costs $7 to show up to a soccer game.  We don't want to burden the fan by doubling or tripling ticket prices.  We don't want to "forget the date that brought us to the dance", so to speak.  We want to keep the right equation together in terms of cost and value.

"Going up is something we may consider one day. Right now we want to take the model and keep expanding on it without burdening the fan any further."
September 2017 Update: Chattanooga FC is among the official NISA applicants. Chattanooga's existing ownership group meets the requirements for D3, so they do not need to secure any additional investors for the move to NISA.  
Chattanooga FC co-owner Tim Kelly told Midfield Press, "We're currently planning to raise a Supporters Trust. We just need to find the right legal structure to conform to US law, and that's been a challenge. I've spend countless hours researching this and speaking to European colleagues, so I am hopeful we'll have the structure finalized soon. We may take on outside investors, but may not. I meet the D3 ownership threshold requirements, so we don't need a 'Mr. Big', but may do a raise to bring in some smart, helpful voices and to diversify our risk." Kelly also stated that "we won't enter NISA until 2019."  
Kelly also identified the club's current home of Finley Stadium as the preferred venue for the team in NISA, but also said that they have other options if needed: "Finley has been a great home for us, and it has indeed served us well, but our rent has increased many thousand fold since 2009, and we'll have to consider other options if we can't find a way to restructure our deal in a more mutually beneficial way.  I'm on the board of the Stadium Corporation as well, so have to be delicate here, but we'd actually prefer to stay there provided we're able to negotiate a reasonable contract. We've put that facility solidly into the black, so I think it would be kind of nuts for both parties if we can't come so some agreement. We do have some great other options if we can't work it out, and some other those could involve grass, though I am not a grass snob. Turf is eminently practical and the newest varieties play very well."
Chattanooga FC has drawn crowds as large as 18,227 at Finley.  The club's average attendance in 2017 NPSL play was 4,182, already higher than many professional teams.
Connecticut
Brian Straus of Sports Illustrated and Michael Lewis of Big Apple Soccer listed Hartford among the cities with expansion groups in discussions with the NASL.  Straus mentioned the Hartford group as in advanced discussions with the league.  Our sources told us the group is not Hartford City FC, the new club starting play in the NPSL this year, and that a Hartford NASL expansion team would be several years out.  A renovated Dillon Stadium would likely be the target location of an NASL expansion team in Hartford, though any group looking to do that would have to contend with baggage left over from the prior attempt to renovate Dillon.
September 2017 Update:  It's not clear where in Connecticut the NISA applicant intends to play, but Hartford is largest metro area and the city that has had the most pro soccer investor interest in the past.  There was the whole debacle with the group that wanted to renovate Dillon Stadium (linked above), a USL group looking at Hartford at one point, and Hartford City FC of the NPSL has shown long term ambition to go professional.  
It is unclear if Hartford City FC is involved with this group, however HCFC owner Aaron Sarwar reiterated his intentions to take the club professional in an interview with SocTakes, "Our fans view us as professional and we consider the team to be professionally run. The plan is to go pro in the near future. We had a phenomenal season- the team made the playoffs and we had full stands with two matches being standing room only. I can, without a doubt say that if the season was longer our numbers would have continued to grow. When you invest so much into your brand and team, it is difficult to keep the momentum when you only have six regular season home matches. We averaged about 900 for attendance and you have to take into consideration that we had two matches with uncooperative weather. So we truly had only four good home matches — that's tough."
Another viable place for a NISA team in Connecticut would be New Haven, where the Elm City Express just one the national NPSL championship.  It is worth noting that the Express's investors own a professional team in Brazil, Clube Atlético Tubarão.  So owning a lower league pro club in the USA would not be a stretch for them.
Finally, a team Fairfield County, in either Bridgeport or Stamford, could draw from the northern edge of the New York metropolitan area.
Miami United FC
Summary: Of the eight markets NISA announced, Miami was perhaps the biggest surprise.  Miami United FC has shown ambition in the past, however, once having signed Brazilian star Adriano.  Miami United FC is owned by Italian entrepreneur Roberto Sacca. The club plays in Hialeah, at Ted Hendricks Stadium.  The stadium appears to have the capacity to support a NISA club, though it is not yet clear that Miami United FC will play there in NISA.
Miami United issued a statement via Twitter regarding its participation in NISA, "Growing from within the very core of our communities, Miami United FC is confident @NISALeague has the right model to perpetuate the idea of a pro/rel model within the US Soccer Pyramid.  We join the league's vision and encourage others to join us as we will be part of an inclusive structure."
More on Miami United FC: MiamiUnitedSoccer.com
Milwaukee
Summary: Early stage efforts are underway to bring a pro soccer team to Milwaukee.  "Oakland and Milwaukee are at the very beginning – they are among the dozen markets we're having discussions," Peter Wilt shared in his interview with Midfield Press.
September 2017 Update:  Professional outdoor soccer is a big step closer to coming back to Milwaukee, with the city announced as one of those with an investor group applying to NISA.  Midfield Press understands that the NPSL's Milwaukee Torrent are not part of the NISA group.
Omaha
Summary: Omaha is one of the markets confirmed to be under consideration for a place in the initial season of NISA.  Former executive director of Nebraska City Tourism, Tim Pendrill, is a leading figure in the effort.  Pendrill told the Omaha World-Herald of his efforts vs the efforts of the AAA baseball owner Gary Green to bring USL to the city, "My focus is on Omaha just getting soccer. It's not a competition for me."
Pendrill might find kindred spirits in another group that is looking to bring pro soccer to Omaha.  National Sports Services has tapped Ren Smith, a former executive with the Omaha Nighthawks UFL team, to do the work on the ground to bring a pro soccer team to Omaha.  Smith has lined up investors, and met with potential venues including TD Ameritrade Park, Creighton University, the University of Nebraska at Omaha and the proposed Nebraska Multisport Complex in La Vista, according to the World-Herald.
September 2017 Update: The World Herald reports that the Omaha NISA team will join the league in its inaugural season, whether that is 2018 or 2019.  It says the the NISA team still needs to secure a lead investor.  Meanwhile, the Omaha USL effort led by the Nebraska city's AAA baseball owner intends to set up shop in 2019.  Getting on the field in 2018 would give the NISA team a first mover's advantage.
Phoenix (probably FC Arizona)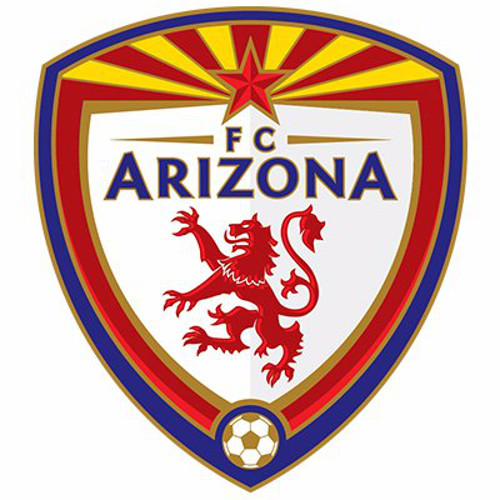 Summary: New NPSL club FC Arizona, based in the eastern part of the Phoenix market, has set a goal to join NASL within the next 2-3 years. In an interview with the American Pyramid blog, FC Arizona founder Scott Taylor said, "Five year goal, we really hope to have been in the NASL for 2 or 3 seasons by then, keeping the NPSL team for development, etc. I decided the NPSL's connection to the NASL was important. Never really considered the UPSL. Although I'm sure that it has it's place in some markets, it wasn't for us.  We do have very big plans. But, first things first. Year Number 1 must be done right."
Scott Taylor reiterated his intention to bring his club up to NASL to Midfield Press in our recent interview with him.  "Rather than talk, we would rather show people what we can do. We definitely have a vision, and we plan to execute that vision based on what we know has worked with other clubs in other cities, but tailored to our market. We plan on doing things the first year right and seeing how the community responds at the gate. Yes, I have 2 very, very large local investors waiting to see how 2017 goes and if it goes well they are all in.
"I have exchanged emails with the NASL front office, they are aware of us. We are interested in breaking down some barriers in US Soccer, that just because a team isn't in MLS, doesn't mean they are not quality. That is how the public perception is, and we plan on changing that in a big way."
September 2017 Update:  Phoenix is one of the officially announced NISA applicant markets, and Midfield Press has a high degree of confidence that the Phoenix group is FC Arizona of the NPSL. FC Arizona owner Scott Taylor has spoken numerous times (see above) about his desire to take his club to a full season professional league.
More on FC Arizona:  FC Arizona official site and Scott Taylor's interview with Midfield Press.
St. Louis
Summary: The Foundry St. Louis MLS group, which has been passed over as the preferred MLS bid in favor of SC STL, replied to my tweet asking them if they'd consider starting up a team in another league such as NASL by saying, "Yes.  We already are" and "Details forthcoming when the #SCSTL dust settles."  
A subsequent Twitter exchange between the group and a fan indicates they are continuing to work on plans for a professional soccer team in St. Louis, though they are holding off announcing anything to not distract from the MLS bid.  
With the St. Louis MLS bid fizzling out after the ballot measure to fund a stadium failed, the opportunity could emerge for the Foundry STL group to pursue their plans to bring a high level of soccer to the city.  Given that the SC STL group is the preferred MLS bid and that Saint Louis FC already exists in USL, NASL or NISA would seem the obvious choices if Foundry St. Louis were to launch their own pro soccer team.
September 2017 Update:  NISA announced St. Louis as a market with an investor in its first batch of applications.  This lines up with previous comments from former MLS bidders Foundry St. Louis on their intent to start a professional soccer team in the city.
More On Foundry St. Louis: http://foundrysportsgroup.com/
Groups Publicly In NISA Discussions:
Buffalo
Summary: In an interview with Midfield Press, FC Buffalo indicated that they are actively pursuing investors to help them take a step up to professional soccer.
A Buffalo NISA twitter account appeared online, suggesting there may be a group looking to bring pro soccer to the western New York city.
September 2017 Update: Buffalo was not one of the initially announced NISA applicants, though they are a good bet to be one of the markets with a letter of intent for 2019.
North Jersey
Summary: New Jersey restaurateur Sal Pagliarulo published photos on his Facebook account with Peter Wilt and Jack Cummins of NISA calling it a "fruitful, meaningful business meeting" about "the possibility of fielding a NISA team in North Jersey."
One possible location in Northern New Jersey would be Paterson, a Passaic County city situated along Route 80 with a population of nearly 150,000 unto itself and highly accessible to Bergen and Morris Counties.  Paterson has a redevelopment plan for a downtown mall that includes building a 7,000-10,000 seat soccer "arena."  "They're doubling down on their investment," city economic development director Ruben Gomez said of the mall's owners.  Alternative ideas to the soccer venue would be a casino or medical marijuana treatment facility.
Tulsa Athletic
Summary: Tulsa Athletic owner Sonny Dalesandro told SocTakes that the successful NPSL club is considering going professional in NISA.  "We're interested in doing what's best for our market, including looking at NISA, but we want to make sure it makes sense. As long as it is economically viable, I'd like to think we are one of the aggressive teams in the league."
The A's have been one of the better drawing teams in NPSL for several years running.  Their attendance took a bit of a hit in the year the Tulsa Roughnecks debuted in USL, but rebounded the season after according an interview with Midfield Press.
Speculative list of other NPSL & other lower league teams that could be candidates for NISA in 2019 or beyond:
Albion SC
Summary: Albion SC operates a large youth academy and an NPSL team called Albion SC Pros.  Starting the NPSL was a step towards their next goal, creating a full season professional side to give them a full development system from youth ranks to pro soccer.  Albion SC CEO Noah Gins spoke about the club's pro soccer intentions in an interview with Midfield Press back in January, when Albion was bidding for a club in the NASL.  NASL interim commissioner Rishi Sehgal acknowledged that the league had been in discussions with two groups in San Diego when speaking with Neil Morris on the Inverted Triangle Podcast.
While the Mind Soccer Group won the San Diego NASL bid, Midfield Press understands that Albion SC remains a club with ambitions in professional soccer and thinks that NISA could be a good fit for them in the future.
September 2017 Update: With Miami United FC among the initial NISA applicants, the league is demonstrating that it will take teams in a current NASL market.  This could open the door for Albion SC, who could eventually see their NASL ambitions realized via joining NISA and winning promotion to NASL.  Like the Miami FC owners, the San Diego NASL owners have expressed support for promotion and relegation.
More on Albion SC: Albion SC Pros official site.
Boston City FC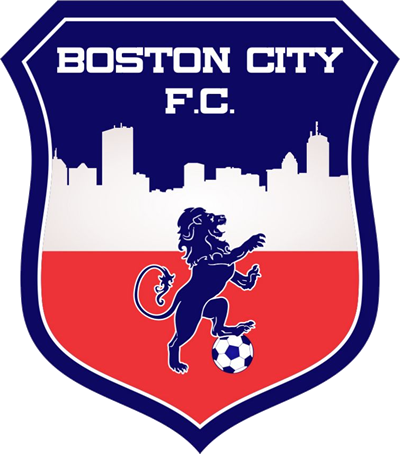 Boston was cited as one of the MLS markets that is underserved by its club in Peter Wilt's article for Howler Magazine last Fall, and Boston City FC is a club that has shown ambition, opening up a second team in Brazil.  Could Boston City be a fit for NISA?
Last November, we asked Boston City FC Managing Director Craig Tornberg if they'd taken a look at moving up to NASL or USL. "We have ongoing discussions, but as I mentioned, we are affected by the changing US soccer landscape.  We regularly receive calls from people who represent teams, leagues, players, international clubs and many of those end as soon as the call ends, while others might promise something down the road.  Right now we are enjoying playing in the NPSL, the biggest league in the country with more than 80 clubs and are proud to be a part of that group."
Tornberg spoke about a changing landscape, and NISA is part of the new landscape going forward that could be appealing to an ambitious club like Boston City.
September 2017 Update:  Boston City FC co-owner Renato Valentim spoke of a desire to take the team to a full season league in an interview with SocTakes about whether the NPSL should start a league will full season play.  "A full season more in line with the traditional soccer calendar here in the US brings legitimacy to the league and its teams.  We want to offer our fans a full calendar of matches at a time when they want and expect to watch soccer. A longer season will of course create more home matches and therefore more opportunities for us to build on our relationship with the local community, our supporters and our partners.  It also opens the door to more potential partners."
Dayton Dynamo
Dayton, Ohio has been home to a Division III team once before, in the form of the Dayton Dutch Lions of USL.  The Dutch Lions moved back to PDL years ago. Could Dayton's next shot at the pro game come from the NPSL's Dynamo?  Dayton is within driving distance of some of the best attended soccer teams in Division II, with  FC Cincinnati only an hour away, and Indy Eleven and Louisville City within two and a half hours drive.  If the Dynamo could tap into a little of that magic, they could make it in DIII.
September 2017 Update:  Dayton Dynamo owner David Satterwhite spoke to SocTakes about whether NPSL should institute a full season league, and he was in favor of doing this as well as having that league use professional players, "The extended season is a must move. For several reasons. 1) it's near impossible to stay relevant in your market when you play less than 3 months out of the year. 2) It's a massive commitment to ask of fans or potential fans to commit to 10 home games in 2 months. 3) near impossible to market for us, especially since we have a very difficult market as the Crew & FC Cincy is only an hour apart from Dayton Both are MLS level fan experiences both are fighting for market share in Dayton."
Electric City Shock (Scranton, PA)
In a Twitter exchange, the Electric City Shock of Scranton, PA indicated they have an investor to support a move up to the professional ranks, however venue options in the area are an issue.  The Scranton, PA metro area has a population over 500,000 and has supported AAA baseball and AHL hockey for many years, so it is not a stretch to think it could support professional soccer at a Division III level.  Land in the area is pretty abundant, so a modular stadium solution could be a good fit here.
September 2017 Update:  Nothing new.
Lansdowne Bhoys
Summary: Celtic-affiliated Lansdowne Bhoys of the Bronx/Yonkers area of New York indicated an intention to go pro by 2018 amidst their US Open Cup run.  It is unclear that USL would accept a team that is essentially in the backyard of NYCFC, so NISA might make the most sense for the Bhoys.
September 2017 Update: The Lansdowne Bhoys continue to be one of the most successful US soccer teams outside of the full season professional and NPSL/PDL/UPSL ranks.  They won two major amatuer Cup tournaments, including the Werner Frick Cup and the U.S. Amateur Cup, which had the L.A. Wolves as a semi-finalist.  The Wolves were managed by Eric Wynalda and are closely linked with California United FC, the new NASL expansion team, featuring several players who will make the move up to the NASL next year.  They've also won several smaller cup competitions in their campaign this season.
Little Rock Rangers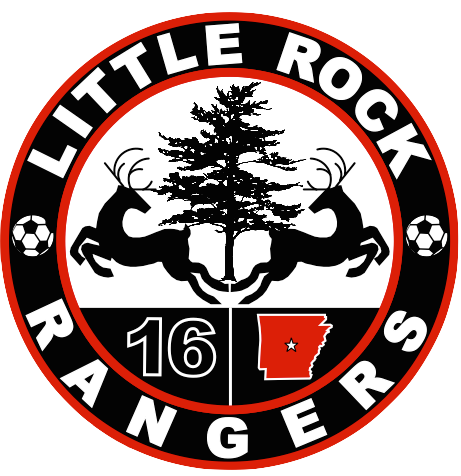 Little Rock may be an ideal example of a Division III market.  The Rangers have a great venue at their disposal in War Memorial Stadium.  The team has drawn well in their first two years of NPSL, so reaching the 3,000 per match mark of sustainability in the NISA model is not a stretch.  There is not a lot of professional sports competition in the 700,000 person metro area.  The Rangers would need to add an investor who met DIII standards to make the leap, but there are a lot of puzzle pieces in place already.
September 2017 Update: Little Rock Rangers owner Jonathan Wardlow spoke in favor of a full season NPSL league in an interview with SocTakes, "Our fan base want a longer season, and we also have some players that would like to play an extended season. I wonder if the quality of play will drop off once it is just local players left. We are in a unique situation since we have a really big stadium at our disposal where we are largely the only tenant. The state is really wanting us to be the anchor, so they would like us to have a longer season so we can support the stadium."
Minneapolis City SC
Summary: Like the Kingston Stockade, Minneapolis City SC has been very open with its numbers in an effort to help others that wish to start soccer clubs across the country.  While nothing is imminent in the near term, Minneapolis City SC outlined what it would take for the club to go professional in a league like NISA in a recent article reviewing their 2017 season.  It's a worthwhile read for anyone who is interested enough in this topic to be reading this sentence, so go check it out.  While a professional move is currently outside of the club's capabilities, co-founder Dan Hoedeman writes that he thinks the Minneapolis-St. Paul market could support a successful professional minor league team, similar to how the St. Paul Saints of independent baseball thrive alongside the MLB's Minnesota Twins.  We agree with his assessment and hope MCSC can make it happen in time.
Philadelphia Fury
Summary: Jonathan Tannenwald reported that the owner of the American Soccer League's Philadelphia Fury, which plays in the South Jersey suburb Glassboro, is looking to partner with investors to bring a NASL team to the Philadelphia market.   The Philadelphia Fury is a classic NASL brand.
Midfield Press connected with Philadelphia Fury owner Matt Driver in September for an interview updating the status of the club's NASL ambitions.  Driver continues to work on getting investors for a NASL move but there is currently not investment in place.  He is working with Jack Cummins and Club 9 Sports as consultants to help him with his NASL plan.  
Driver understands that playing in a stadium in Philadelphia or close to the city, such as Campbell's Field in Camden, would be critical to the success of a Philadelphia NASL team.  In terms  of his own role in the NASL club, Driver sees himself as a potential Sporting Director while leaving the business operations to other partners.  He sees the American Soccer League, which he runs today, as a potential talent feeder for the Philadelphia Fury.
September 2017 Update:  Nothing new.
San Francisco City FC
Last year, Evan Ream reported that San Francisco City FC had new investors that intend to take the team to a professional league by 2018.  San Francisco City FC reiterated their long-term professional ambitions in an article with the San Francisco Examiner earlier in July 2017.  The Examiner piece cites a desire for the club to join USL and later MLS.  However with the recent announcement that San Francisco FC is in advanced negotiations with that league, SFCFC may have to look elsewhere.  With the Deltas in NASL, and the future San Francisco FC having the inside track on USL, NISA may end up looking like the best fit for San Francisco City.  An area where NISA and SFCFC are aligned is the idea of supporter ownership in the club.
September 2017 Update:  Similar to what I wrote about San Diego above, with Miami United FC joining NISA in an existing NASL market, it could be feasible for San Francisco City FC to do the same.  Like the owners in San Diego and Miami, the San Francisco Deltas owners have spoken in favor of promotion and relegation.  The Deltas owners have also spoke of welcoming other teams to join the market, seeing it as additive.
The United Soccer League announced expansion clubs in Las Vegas and Birmingham in August, along with the 2019 return of a USL club in Austin.  The Las Vegas Lights FC will join USL in 2018, along with Fresno FC and Nashville SC.  Birmingham will join USL in 2019 along with Austin.  By the time 2019 rolls around, the USLD2 will likely be organized into three conferences, with plans in play to create a Central Conference, according to NewsOK reporter James Poling.  
Poling also reports that some independent USL clubs are growing frustrated with the continued participation of MLS2 teams at the Division II level. Poling writes, "With USL creating a Division III league in 2019, independent owners are pushing for the MLS2 clubs to cede business operations to an independent owner in another market or drop down to the new Division III in 2019."
The model being executed successfully by Reno 1868 FC and Rio Grande Valley FC, where an independent owner operates a team in a unique market with players and coaches provided by their affiliated MLS team is seen as a good middle ground.  However, some MLS clubs are not interested in this model, according to Poling.  Poling writes that "the independent owners will receive a strong pushback from the remaining MLS2 clubs. At least one Eastern Conference club, with an emphasis on player development, is adamant to remain in USL and will not consider a move to Division III or further investment into its USL business operation."
The model Reno and Rio Grande Valley operate under is very similar to minor league baseball.  These similarities between USL's model and minor league baseball only seem to be growing. Reno plays in an AAA park and shares an ownership with the Reno Aces baseball team.  All three USL franchises starting in 2018 will play in AAA baseball stadiums, and Birmingham for 2019 includes the local AA baseball Barons owner in the investor group.  Seattle Sounders 2 will migrate to the Reno model by 2020 in partnership with the AAA baseball owners in Tacoma. El Paso's AAA baseball team owners are looking to bring a USLD2 club to that city, and there are similar efforts in Omaha and Memphis.  
USL's repeated collaboration with AAA baseball makes sense, because these owners already support minor league sports, have some business operations that will overlap, have relevant local sponsor and government relationships, will often meet the net worth requirements and have access to a venue that is likely work if a soccer specific stadium cannot be built.
USL will have to manage the gap between its independent owners who value filling stadiums and creating a strong fan experience, with MLS clubs focused on development with their "2" sides, as exemplified by NYRBII coach John Wolyniec's comments on SiriusXM that player development is more important to the team than winning. To be fair to Wolyniec, his club managed to do both last season when it won the USL title.
Meanwhile, USL President Jake Edwards told Soccer Nation that the DII league was entering its final phase of expansion.  "The group of owners we have continues to evolve and improve," he said. "There's a few markets we really have our eye on, and I know there's a couple of markets that's going to surprise us as well."  Edwards told Soccer Nation's Kyle Kepner "possibly" when asked if some clubs could join from the NASL again after this season as Tampa Bay and Ottawa did after 2016.  However, our NASL sources believe that unlikely.
While expansion may be coming to its final phase in USLD2, USLD3 is just getting started.  USL executive Steven Short is spearheading the effort to start the D3 league up, and has been on a tour of cities in the Southeast and Midwest and the league looks to establish two regional divisions to start play in 2019.  Cities Short has visited include Greenville SC, Columbia SC, Lexington KY, Asheville NC, High Point NC, Fayetteville NC,  Knoxville TN, Dayton OH, Toledo OH, Fort Wayne IN, Lansing MI, Grand Rapids MI and Des Moines IA.  Since USL seems to be systematically targeting AAA/AA baseball owners to populate D2, it would be wise to keep an eye on it doing the same at the AA/A baseball level in D3 markets.  
In the USLD3 section below we will only focus on markets that have an investor group or existing PDL club interested in joining USLD3.
Announced USL DII Teams – 2018
Fresno FC
The Fresno Bee reported that the USL has approved a bid from local businessman Ray Beshoff to bring a Fresno team to USL Division II in 2018.  Beshoff told the paper that he paid a $5 million expansion fee.   
"Everything ended up great," Beshoff told the Bee, "and now we're excited and going to spend the next couple of months bringing together a world class club."  Beshoff started to fulfill that promise by signing veteran soccer executive Frank Yallop as the team's General Manager.
Previously, Evan Ream reported on Twitter that the USL will likely expand to Fresno for the 2018 season, and that the group will not be the PDL Fresno Fuego.
Bill Reese reported on Reddit that the group has registered the name Fresno FC along with a potential crest the club could use.  It remains to be seen if this is the final name for the club, although that typically is the case when trademarks are registered.
September 2017 Update: Fresno FC is officially confirmed as the club's name.  They will play their games at the AAA baseball stadium Chukchansi Park, which has also served as home to the PDL's Fresno Fuego in recent years.  Fresno FC and the Fuego will form a partnership.
They published a FAQ for fans that covers issues from season tickets, to front office job postings, to player tryouts, to sponsorship opportunities.
More on Fresno FC.
Las Vegas Lights FC
Las Vegas Soccer LLC will launch a USL team for the 2018 season.  The final hurdle for the group was cleared when the Las Vegas City Council approved its use of Cashman Field.  The USL club will serve as secondary tenants in the facility to the AAA baseball Las Vegas 51s, and will cover the costs of converting the field between sports during the season.
"We've been saying this for many, many months," Lashbrook told the Las Vegas Review-Journal. "We've been having lots of meetings behind the scenes and talking to a lot of stakeholders around the community, we believe Las Vegas is a soccer city, and we believe we will prove this. Not only is it a soccer city, but that it will support soccer toward records numbers."
Las Vegas Soccer LLC was previously reported to have trademarked the name Las Vegas Lights, however there will be a naming contest to determine the ultimate name of the club.
September 2017 Update: The Las Vegas USL team is confirmed, and it will be called Las Vegas Lights FC.  
The Las Vegas Review-Journal profiled owner Brett Lashbrook.  Lashbrook told the paper that he intends on keeping his team in Cashfield Field even if the AAA baseball 51s, who are the primary tenant, leave for a new stadium in Summerlin. The Lights will play rent of $6000 per event hosted at the stadium and scheduling will be second priority to the baseball team's schedule.   "We love Cashman," Lashbrook said. "One hundred percent we would stay in downtown. It's the heart of the city. This is not a tourism play. This team is for Las Vegas, by Las Vegas, of Las Vegas."
While Las Vegas is not in the running for the next round of MLS expansion, Lashbrook spoke of long term MLS ambitions for the club.  "This is a major-league city," Lashbrook said. "The last 10 teams to join the MLS, six of them started out in the USL. This pathway and blueprint has worked before. We need to show that Las Vegas has an appetite for soccer, which we strongly believe it does."
More on Las Vegas Lights FC.
Nashville SC
Chris Jones, one of the founders of Nashville FC, will serve as the GM of the Nashville USL club.  Nashville SC hired Soccer United Marketing executive Court Jeske as their first CEO.  Jeske told The Tennessean that his "No. 1 goal is to get the word out, make sure that people in Nashville and Middle Tennessee understand what we are doing and be a part of the community."
MLS Cup winning manager Gary Smith was confirmed by the club as the first head coach of Nashville SC.  "I have been involved in soccer all of my life, and this is a wonderful opportunity to build both the soccer culture and technical foundation of a club," Smith said. "The fans and support throughout the city will be an integral element in our drive for success. To see how the team has been embraced is very exciting."
Meanwhile, Nashville SC is working to build its organization in Tennessee.  The first signs will be when Nashville SC U-23, which replaces the NPSL team, debuts in PDL this year.  "Obviously the PDL is our first jump with the Nashville SC brand," Chris Redhage told USLsoccer.com. "We're looking to build the foundation, identifying our core values, identifying our vision and beginning to push that out at the amateur level. Our hope is that it builds our foundation so in 2018, when we come into the league, we have a rabid fan base that already understands what Nashville SC is about, where we're going and what we want to accomplish."
"Our partnership with the Tennessee State Soccer Association has been really successful," Redhage said. "We're working hand in hand. A lot of these things take a while to build, but when you're building a foundation, you're building it not for today but for the future, so that's what we're excited about."
Redhage told USLsoccer.com that they have reached over 3000 season ticket deposits.
Nashville SC's MLS ambitions got a boost in July when Don Garber came to town and said, "Over the last six months, Nashville has really risen pretty high on the list."  In addition to learning more about Nashville's expansion bid, the MLS commissioner was in town to catch the US-Panama Gold Cup match, which served as a showcase for the team in the market.
September 2017 Update:  While Nashville SC looks into building a permanent soccer specific stadium for its MLS ambitions, it will get started off in USL in the local AAA baseball stadium. "It's going to be a great environment, intimate viewing opportunity for the spectator, and an opportunity for us to create a great soccer experience both in size and proximity to the field," James Cannon, vice president of marketing and communications with Nashville SC told the Tennessean.
The club released renderings of what the soccer field will look like at First Tennessee Park.  It also bolstered its MLS bid with the addition of Minnesota Vikings NFL owners, the Wilf family, the ownership group.  The Wilfs lost out on the bid to bring an MLS team to Minnesota previously to Minnesota United FC.
More on Nashville SC
Announced USL DII Teams – 2019/2020
Austin
Summary: Professional soccer is on its way back to Austin, although the Aztex brand is not coming back.  The Austin Aztex have been on-hiatus from USL since the 2015 season, citing the lack of a suitable facility to play in as the issue keeping them off the field.  Owner Bobby Epstein is resolving that issue by building a 5,000 seat soccer stadium on site of his Circuits of the America racetrack, on the Southeastern outskirts of Austin.
"We're coming back in a big way," Epstein told the Austin American-Statesman. "For the first time, we'll have our own intimate, purpose-built stadium, an international-size field, no football lines, no track. We'll get fans close to the action, have a true home field and allow players to play the game the way it is intended."
Epstein personally responded to a fan blog article with concerns about the location, saying that a downtown stadium would have been cost prohibitive.  The location is near the Austin airport, and about a 20 minute drive from downtown.
Epstein confirmed the team will have a new name, moving on from the Aztex.  "It's important to get a fresh start," Epstein told the American-Statesman. "The way it was done before wasn't fair to the fans. They deserve better."
Interesting, Major League Soccer moved to trademark several names for a potential Austin team, which would seem to unnecessarily limit the USL club's options given that Austin is not in the next round of USL expansion candidates.  Austin FC and Austin Athletic are the names locked up by MLS.
More on the Austin USL team.
Birmingham
Summary: Scratching The Pitch reported Birmingham, Alabama as a potential USL city along with their own rumors on Nashville and San Diego USL teams.  The site reported that a link between the Birmingham Hammers NPSL team and the USL bid is not evident.
Rumors of a Birmingham USL team picked back up on Twitter from local podcaster Maddux Mullinax, suggesting there will be announcement before the end of the year.  Mullinax reported that a USL team is a done deal and is likely to play out of BBVA Compass Field at the University Alabama Birmingham, and that the team is looking for a coach with MLS experience.
Nipun Chopra of Soc Takes reports that Birmingham and Memphis are USL targets as the league seeks to expand its footprint in the Southeast.
A Washington Post interview with Jake Edwards in May stated that Birmingham was expected to finalize a deal this summer to join USL for the 2019 season.
Birmingham mayor William Bell told the Birmingham Business Journal that "details are still being worked out at this time" on a USL team that could start in 2019.  Open issues include the venue the team would play in, according to the Business Journal report.  The mayor hopes to be able to participate in an announcement in the coming months.
September 2017 Update: Birmingham to USL became official in August.  The Birmingham USL team will be owned by local businessmen Jeff Logan, co-owner of the Birmingham Barons baseball team; James Outland, founding and managing partner of New Capital Partners; and Lee Styslinger, III, chairman and chief executive officer of Altec, Inc.  Morgan Copes, of the Birmingham Hammers NPSL team, will serve as a Vice President for the club.  The Birmingham NPSL team will move to PDL next season as part of this arrangement.
"The USL's selection of Birmingham speaks directly to our recognition as a world-class sports city," said Mayor Bell. "We are very appreciative of the investment by Mr. Logan, Mr. Outland and Mr. Styslinger in bringing professional soccer to the City, and we look forward to working with them and the USL leadership to ensure that we field a team that will bring us many championships."
The Birmingham USL'club's venue has not yet been identified, but as the owner of the Birmingham Barons AA team, Logan could help secure the club as a co-tenant in Regions Field.  Regions is a relatively new downtown stadium that seats 8,500.  While the Birmingham Barons may be a AA baseball club, they are also a historic club and operate at a high level.  The Barons are the team Michael Jordan played for during his sabbatical from the NBA.
Morgan Copes did a video interview that has some additional detail, such as that the team wants to play downtown.  The team name, color scheme and venue announcement are expected in the coming months.  Copes did not reveal if the Birmingham Hammers name was under consideration.
More on the Birmingham USL team.
Tacoma (relocation of Seattle Sounders 2)
Summary: The Sounders have signed a memorandum of understanding with the Tacoma Rainiers AAA baseball team to develop a 5,000 seat soccer stadium that would serve as the future home of the Sounders USL team, according to USLsoccer.com.   The club would transition to a model similar to Reno 1868 and Rio Grande Valley FC, where the Rainiers would run the business operations and the Sounders would run the soccer operations.
"We are absolutely thrilled to be moving forward with the Tacoma Rainiers and City of Tacoma, progressing toward construction of a soccer-specific stadium," said Adrian Hanauer. "Our vision of having players begin their time with the club playing at Starfire with the Academy, then move up to the USL team with matches in Tacoma, before finally getting the call-up to the First Team at CenturyLink Field – all while playing within the Puget Sound region – really reinforces our commitment to bringing quality soccer to the communities of Western Washington."
September 2017 Update:  Nothing new.
Public USL DII Efforts
Baltimore
Summary:  Paul Tiburzi, a lawyer and the former chairman of the Camden Yards Sports and Entertainment Commission, is a leading figure the effort to bring a USL team to Baltimore.  The target start date for the team is the 2020 season, which would give the group time to follow through on its plan to build a 8,000-10,000 seat stadium in the city.  They are currently scouting the Fells Point and Canton areas for possible locations.
"Things are progressing nicely," USL President Jake Edwards told the Baltimore Sun. "We feel really good about what we have in place."
"The fans there deserve a quality stadium to watch the game in and support their team in, and that's exactly what we want to put together," he said. "We don't want to do this with any half-measures."
In an article in the Washington Post in May, Steve Goff asked Edwards if expanding to Baltimore was a near certainty, to which the USL President said, "yes."  The Post article also indicated that the Baltimore group plans to start an academy.
The Baltimore Bohemians PDL club shut its doors for the 2017 season. The official statement left on the Bohs website:  "As of the 2017 season, the Baltimore Bohemians Soccer Club will be on hiatus until further notice. We are taking this time off to refocus our efforts on bringing a legitimate professional franchise to this great city."
September 2017 Update:  Nipun Chopra of SocTakes reports that Virtustream co-founder Kevin Reid is one of the investors behind the Baltimore USL initiative.
El Paso
MountainStar Sports Group is reportedly working to bring a USL team to El Paso.  MountainStar owns the El Paso Chihuahuas AAA baseball team as well as FC Juarez across the Mexican border.
September 2017 Update:  USL is expanding across the countries with AAA baseball involved, and El Paso appears to be getting in on the act.  El Paso Inc reports that the MountainStar Sports group has revived efforts to bring pro soccer to town.  USL spokesperson Nicholas Murray told the site, "The USL is looking closely at El Paso, Texas, as a new home for a future Division II franchise. We are pleased to see the hard work that has been put in by the Hunt and Foster families, along with a management team led by Alan Ledford of MountainStar Sports Group."
MountainStar CEO Alan Ledford said, "We've had some very positive discussions with the folks at the USL. They're very interested in the market and interested in this ownership group."
MountainStar wants to build a 7,500 seat soccer stadium funded by a public-private partnership.  It is looking at several potential stadium sites around the city.  MountainStar CEO Nick Hunt expressed a preference for a downtown stadium site, saying, ""I think it'd be a great day for El Paso and our community just like a lot of communities across the country when we have a baseball stadium, soccer stadium and a first class arena. I think (El Paso) can support all three."
Grand Rapids
Grand Rapids FC is in talks with investors about a move up to USL, according to Michigan Live.  Costs for an 8,000 seat soccer stadium for the club are estimated at $40M.  "It has been a lot of work the past couple months but it has also been great," team owner Matt Roberts said. "I think the evolution of soccer in West Michigan is just going to keep moving forward."
"The next step is a major one and that is to get the financial backing to get it done," he said.
Grand Rapids was cited as a possible USL DII or DIII market in a recent article in the Grand Rapids Business Journal.  The article states that USL DIII chief Steven Short met with a number of Grand Rapids leaders including "West Michigan Sports Commission President Mike Guswiler, Grand Rapids Griffins President Tim Gortsema, Grand Rapids Area Chamber of Commerce Chief Strategy Officer Paul Rumler, The Right Place Vice President of Strategy Rick Chapla and Grand Rapids Football Club President Matt Roberts. The pair also met with West Michigan Whitecaps executives, including CEO Lew Chamberlin and president Scott Lane."
"When we look at expansion cities, we have to understand the soccer culture from the youth leagues all the way up to high performing amateur leagues to measure the desire for professional soccer," Short said. "And hats off to GRFC; they've built a team from the ground up and what they've done has been unbelievable. For a USL team in this market, I would want it to be done the exact same way. They built support organically and have become a fabric of the community there."
West Michigan Sports Commission President Mike Guswiler said of Grand Rapids FC,  "As you move up leagues, I think the talent level changes and so do the field requirements, so I think there'd need to be some adjustments.  There's no question that the current group would want to take that on and be a part of it, and I think that makes the most sense when it comes to taking the model of what GRFC has done and bringing it to the next level."
September 2017 Update: Midfield Press understands that Grand Rapids FC has spoken with USL, NASL and NISA as the club looks to secure investors for a professional move.
More on Grand Rapids FC
Omaha
Summary: The owner of Omaha's AAA baseball team, Gary Green, is looking at becoming the lead investor in a USL franchise in the Nebraska city.  Green told the Omaha World-Herald that, "I think there's a pumped-up demand for soccer in the city."  Green describes the effort as in "exploratory stages."
September 2017 Update:  Omaha is one city where USL may be beat to market by NISA.  In an article on the Omaha NISA team, the World Herald says that Gary Green intends to launch the USLD2 Omaha club in 2019.
San Francisco FC
Summary: SocTakes broke the news that Jordan Gardner of the Burlingame Dragons is partnering with Zappos founder Nick Swinmurn to bring a USL team to the San Francisco Bay Area.  The club, to be called San Francisco FC, is targeting a 2019 start so that it can take time to find the right venue for its needs.  

The group is looking at constructing a modular stadium in either San Francisco or in San Mateo County, where the Dragons currently reside, and hopes to leverage local rivalries in USL with Sacramento, Reno and the upcoming Fresno team to help build the fan base.  

The San Francisco Chronicle reports that the team is looking at a parcel of land just south of San Francisco International Airport, near Bayside Park in Burlingame.  The plan for the site would include a 6,000 seat stadium, expandable in case additional capacity is needed in the future, and possibly with views of the San Francisco Bay.

"Our ambitions are big," Nick Swinmurn told the Chronicle. "But big doesn't always mean going to the biggest league you can find. It means creating the best soccer experience that appeals to all kinds of fans. You have to assume that bigger is not always better."
September 2017 Update:  San Francisco FC owner Nick Swinmurn gave a far reaching interview to the American Pyramid Blog that covers a lot of topics, and gives a fresh take on the vision for the club. Highly recommended reading.
More on San Francisco FC
Rumored USL DII Teams (larger market bids associated with USL or bids specifically linked to USL DII)
Cleveland
Summary: Midfield Press has learned that there is a group talking to USL about bringing a Division II team to Cleveland.  It is not apparent that the Cleveland group has any connection to the one Peter Wilt mentioned previously.  The USL group's team would not start play in 2018, and is an effort for 2019 or later.  We will provide more details in a future update.
September 2017 Update:  The Cleveland USL group continues to work towards bringing pro soccer to the city.
FC Dallas 2
FC Dallas has been rumored to be interested in starting its own USL squad for a while.  Jason Davis reported that Dallas's reserve squad may debut in either 2017 or 2018.  Will Parchman reported that Dallas has preliminary plans to put a team in USL in 2018.
September 2017 Update:  Nothing new.
DC United II
Summary: DC United is planning to launch a USL reserve team in 2018, according to a report from Steven Goff of the Washington Post. The model for the USL franchise would follow New York Red Bulls II.
Steven Goff included a bit on DC United II in his article on USL expansion, indicating that DC2 could join USL DII or DIII, and that the likely locations are George Mason University or a location in Loudoun County.
"We continue to work through that project with D.C. United," Jake Edwards said. "I know they've got a lot going on right now with the new [MLS] stadium, but they did submit a nice application to us. It might take a little bit longer than all parties expected, but they remain committed to it.

"They're going about it in the right way. They want to do things at a very high level, so if that's means we go from 2018 to '19, that's fine. No one's in a rush."
Clearly if DC United II joined USL in 2018, it would be a DII team.
September 2017 Update: Nipun Chopra of SocTakes reports that DC United II will likely play out of a to-be-built modular stadium in Loudoun County, VA.  The article states that there is still a chance DCII could start play in 2018.
Memphis
Summary: Nipun Chopra of Soc Takes reported that Birmingham and Memphis are USL targets as the league seeks to expand its footprint in the Southeast.
September 2017 Update:  Nipun Chopra of SocTakes reports that the AAA baseball Memphis Redbirds ownership is behind the effort to bring USL to town.  The report suggests the club would start off in 2019 in the AAA baseball stadium, AutoZone Park, with the potential of moving into its own soccer-specific park in the future.
Local reporter Geoff Calkins followed up on SocTakes' article and received a clear non-denial from the Memphis Redbirds General Manager, Craig Unger.  Unger said, "We are aware of that social media report. We are focused completely on the Redbirds historic season and are getting ready to sell playoff tickets."
Calkins added that he heard of the Memphis USL project from "two people with knowledge of the negotiations."
Minnesota United 2
Summary: Nipun Chopra of SocTakes reports that Minnnesota United FC is looking at placing a MLS2 team in Richmond, Minnesota, which is near St. Cloud.
USL DIII Potentials (smaller markets or lower league clubs associated with USL)
Albuquerque:   In an interview with Midfield Press earlier this year, Albuquerque Sol FC set a target of 2018 for a move up to professional soccer.  Albuquerque is more likely to go to USL than NASL due to their status as a PDL team, a league which is owned by USL.  However they would not rule NASL out.
The Albuquerque Sol hired a consultant to do a feasibility analysis on a 5,000 to 10,000 seat stadium in the city. "The goal has always been said 2018 to go what's called USL pro, which would be the equivalent of say the Isotopes," said General Manager for Albuquerque Sol, Larry Espinoza, told KRQE.  The club is looking for investors to help fund the stadium.
Albuquerque Sol owner Ron Patel continues to make progress on his efforts to bring a soccer specific stadium to town to support the addition of a USL club. According to KRQE, the city will spend $15,000 to investigate the benefits of a stadium.
September 2017 Update: The city of Albuquerque's feasibility study estimates a cost between $24M-$45M for a 10,000 seat stadium, depending on whether the stadium is built near downtown, according to a KRQE report.  The economic impact of the stadium is estimated at $42M during the period between 2021 and 2025.  Albuquerque Sol owner Ron Patel sees the stadium being financed through a public-private partnership.  He also suggests that a smaller stadium could suffice, but that the city wanted to see what a 10,000 seater would look like.
Amarillo:  Amarillo, Texas could be a candidate for a USL team in the near future.  As AAA baseball moves into San Antonio, the city's current AA franchise is relocating to Amarillo.  With that comes the need for a stadium, and the stadium project is being built with soccer in mind, according to a Soccer Stadium Digest report.
The ownership group behind the Amarillo AA effort is the Elmore Group, who until recently owned the SoCal Sports Club of NPSL before pulling the plug on the team after this past season.  The Elmore Group also has an ownership stake in Lane United of Eugene, Oregon, who are looking at USLD3.
Bahamas: Local businessman Burton Rodgers is leading an expansion effort to bring a USL team to the Bahamas, according to a report in Tribune 242.  The prospective club would play in 15,000 seat Thomas A. Robinson Stadium, in Nassau.  Rodgers' group is working with Anschutz Entertainment Group, the government, the National Sports Authority and the Bahamas Football Association to bring the vision to life.  One drawback to the group's plans is that the island nation has a population of just under 400,000, well short of USSF Division II standards.
"Mr Rodgers is in the midst of preparing a bid to attain a pro franchise for the Bahamas and AEG is fully committed to assisting him in ensuring that he has the best means and support to bring a said franchise to the Bahamas and we are very excited to assist in that regard," Alan Kates, Managing Director of AEG Bahamas, told The Tribune. "I would say that there are numerous hurdles to cross and I know that Mr Rodgers is preparing with the assistance of some wonderful global supporters to ensure that the best possible presentation is made to the USL and to ensure that he has the best bid to see.
"He is in the beginning stages of this. I would safely say that the Thomas A Robinson Stadium would be a premier venue for a professional soccer team. Of course, AEG has connections in the soccer world and sports and entertainment business, so we are more than confident in putting this forward with the support of the Bahamas Football Association and the government of the Bahamas. Realistically it is in the very early stages, but there is rapid progress being made in taking it to the next level."
The Bahamas group is targeting a 2019 kickoff in USL.
September 2017 Update: Nothing new.
Boise:  Boise could be the home of a USL team soon, either an independent club or a Portland Timbers affiliate. T2 and Swope Park Rangers played a match in Meridian, Idaho, near Boise, to test the market.   The owner of the Boise Hawks minor league baseball team is looking to build a new 5,000 seat ballpark in downtown Boise that is touted as also being a potential home for a minor league soccer team, based on a report in the Idaho Statesman.
Idaho is considered Timbers "territory" in MLS terms, and the club already has partnerships with youth programs in the state.   Portland executive Gavin Wilkerson shared the club's plans to develop the Idaho market further with USLsoccer.com:  "We want to look at a way to eventually have more games in Boise and in Idaho and then eventually will the league, will USL, allow us to have another team there? Is it a viable business decision? These are questions that we'll be asking ourselves. This is definitely a trial match. It has many, many purposes and we're very happy with the initial response."
"We're at the exploratory phase of going down this path," Wilkinson said. "There's conversations with the USL. There's conversations about how we could be involved if we weren't able to run the USL team in Idaho. What we're looking at, in all honesty, is we're exploring all avenues and all options."
An article on the Idaho Business Review outlined several details of how pro soccer may unfold in Boise.  Bill Taylor is leading a local group of investors who want to bring pro soccer to town.
"We will have serious talks starting in July (with government people and potential investors)," Taylor said. "The energy is legitimized. There is a return on investment now. Now you can go to people who are not necessarily soccer people. Now we just have to go to the next level with our government people."  
The article goes on to explore several locations in the Boise area where a stadium could be built.  The mayor of Boise, David Bieter, is on board with the idea of a stadium. "Downtown needs a multi-use sports facility," Bieter said. "I'm convinced that a public private partnership that brings minor league baseball and soccer as well as concerts and other events to downtown will pay great dividends."
USL President Jake Edwards referenced the Portland Timbers' interest in moving their T2 team to Boise in an interview with Sports Illustrated in October 2016.  Speaking of the model of providing soccer operations for an independent local ownership who handles the business side that is being followed by San Jose with Reno and Houston with Rio Grande Valley, Edwards said, "I think more and more MLS teams are looking at that. Portland are looking at an independent group we've put together in Boise. Seattle is looking to partner with a group in Tacoma. I think this will be a model we see more of. It certainly makes sense toward achieving everyone's goals. Some [MLS] teams will still be committed to that 'second team' structure, and maybe that will work for them. Where we are now with this partnership and this affiliate model isn't where we're going to be in a couple years … It won't be a dramatic shift for next season but I think you'll see some changes for 2018. Whether they're MLS-owned or independent teams, if they're not able to meet the standards and operate a team and create an environment at the level we require, they won't continue."
September 2017 Update: Nothing new.
Des Moines: Longtime PDL club the Des Moines Menace are looking at a move to USL DIII.  "We are interested in and evaluating a move to the USL's Division III," Menace General Manager Matt Homonoff told USLPDL.com, "but we must research the potential move in more detail before officially deciding."
September 2017 Update:  Nothing new.
Fort Wayne: The former owner of the PDL team the Fort Wayne Fever, Bobby Poursanidis, is looking at bringing professional soccer to the Indiana city, according to the Journal-Gazette.  Poursanidis is considering both Division II leagues as well as USL DIII and NISA.
"My head spins, there's so many possibilities," Bobby Poursanidis said. "I will definitely look at the options and make some decisions, just what makes the most sense going forward financially."
Poursanidis also mentioned that there are "a couple MLS groups interested in partnering with us."
September 2017 Update:  Nothing new.
Lane United: The Eugene, Oregon club has expressed an interest in USLD3.  "Professional soccer at Civic Stadium was always the goal for Lane United FC, so we are certainly interested in USL DIII since it would provide just that," Lane United Managing Director Dave Galas told USLD3.com. "The soccer landscape is changing so fast in this country, and 2019 will be upon us before we know it, but there is a lot to do before then, and we won't make any decisions hastily."
"Playing a longer season with less player turnover is something our fans want, and we want to provide that for them," Galas said. "I love that we have been part of the growth of so many great players in our short time in the PDL, but the time is approaching for us to grow as a club as well, and going pro is the next logical step."
Lane United's investors include the Elmore Group, who are also behind the potential Amarillo, Texas project.
Lansing United: Lansing, Michigan was another step on the USL's DIII tour, and Lansing United of the NPSL could be interested in a move up to a Division III league, according to the Lansing State Journal.  NISA is also a possibility.
"For me to do this, I've got bring in investors, at least a couple with deep pockets," Lansing United owner Jeremy Sampson said. "One of the minimums for D-3 is an owner with at least 35 percent stake that has $10 million in assets."

"I don't have anywhere near close to that kind of (money)," Sampson said. "I'm bringing to the table an intellectual property that will now have four or five years of branding."
September 2017 Update:  Nothing new.
Long Island Rough Riders:  Peter Zaratin, president of the Long Island Rough Riders, proposed to build a $8M-$10M soccer complex on the grounds of Suffolk Community College with the intent of sharing the facility between a Rough Riders USL team and the school, according to a report in Newsday.
"We are looking to be a feeder for Major League Soccer," Zaratin told the paper, adding, "Long Island does not have the demographics for a major-league team." The Rough Riders would be looking to fund the project with a public-private partnership that did not require any funds from the college, and would be looking for a 40 year lease and a revenue sharing agreement on tickets, food and retail sales.  Investors would include Mitchell Rechler of Rechler Equity Partners and David Howard, a sports executive who has worked for the New York Mets and served as president of MSG Sports.
A USL club on Long Island could tap into some of the fan base left behind by the New York Cosmos, who moved to Brooklyn.
September 2017 Update:  Nothing new.
Tormenta FC:  South Georgia PDL club Tormenta FC are looking at a move to USL DIII. "I believe that this part of the United States is ready to embrace the next step in that process," Tormenta owner Darin Van Tassell said. "Ultimately, the franchise exists to win championships and be a successful business enterprise. At some point, we need to build our own stadium here in Statesboro. And as we grow the youth side of our club, the ability to partner with a USL or MLS franchise would be a wonderful evolution for soccer in our part of the state. We have already partnered with three clubs in Europe, and those relationships promise to bear fruit as well. Great things await, and we are just getting started."
Tormenta FC unveiled stadium renderings for a complex it plans to build in Statesboro, Georgia.  The facility would be built with 5,000 seats and would be expandable to 10,000.
September 2017 Update:  Nothing new.
Tucson:  "We believe the time is right for the Tucson market to move up to the USL," FC Tucson managing partner Greg Foster told the Arizona Daily Star. "We have a huge head start because our venue, Kino Stadium, is already in place."
Foster told the publication that FC Tucson's ownership has formed a steering committee to find investors to back the move to USL. "We've been running our PDL team like a USL team," said Foster. "We believe we can significantly increase our footprint."
"A USL team often has as many as four or five MLS players at a given time," said Foster. "If we get a wholly owned affiliation, it would be a merger of our brand with an MLS franchise."
Previously Midfield Press spoke with Rick Schantz, who signaled FC Tucson's future intent on pro soccer.
Rick Schantz resigned as the head coach of FC Tucson to take on an assistant coaching role with Phoenix Rising FC.  Schantz will remain in the ownership group of FC Tucson.
September 2017 Update: SocTakes reports that FC Tucson's ownership group were looking into the costs of running a USL franchise late last year.
FC Wichita: FC Wichita has ambitions to join USL, according to the Wichita Eagle.  The NPSL just finished up a successful regular season in the semi-pro league.
"We don't feel like it's that far of a reach," Wichita co-owner Blake Shumaker said. "Right now we have a great following among soccer fans in Wichita, but what we would like to do is to make our games for everybody in Wichita and that's the next step for us. We want to be able to put 5,000 in the stands on occasion and I don't see any reason why we can't."
"We already operate pretty much as a professional team," Shumaker said. "We're No. 4 in the power rankings for a reason and that's because we run a quality program. Players like coming here because they know they'll be competing for a championship and they'll have eyes on them. They're seeking a professional environment to further their careers and that's what we give them."
"Are we going to be able to afford to buy into the league? Can we afford the travel budget of playing nationally, instead of just in the Midwest?" said Larry Inlow, the team's director of operations. "We would have to pay salaries for players and coaches. If all of the stars align and everything comes exactly the way it's supposed to, then it's a possibility. But it's always going to come down to the financial aspect."
In an interview earlier this year with Midfield Press, Shumaker spoke of potential investors to help with a professional move and stadium upgrades planned to support a professional soccer atmosphere.
September 2017 Update:  Nothing new.
David Beckham's Miami MLS bid was "at the finish line", according to MLS commissioner Don Garber in an interview with Extra Time Live.  While Beckham's bid could finally come together in the next few months, the 25 and 26 berths in the leagues will be granted in December.  Garber described support in Cincinnati, Nashville, Sacramento and Detroit were singled out as having "energy that is off the charts."
Garber was interviewed at the MLS All-Star Game halftime by Taylor Twellman, and praised the expansion bids in Sacramento, Cincinnati, Tampa Bay, Nashville, Raleigh, Detroit, and Charlotte.
Midfield Press continues to believe two factors are most important for the 12 applicants looking to land an MLS expansion team: ability to get a soccer-specific stadium built, and television market size.  But don't take our word for it.  "If a very promising market can't have a stadium, they're not going to be an MLS expansion team," Don Garber said while visiting Nashville in July.
With some bids dropping off for berths 25 and 26 and repositioning themselves for spots 27 and 28, we've split the categories up to reflect who are contenders for both rounds and just the later round.
As we focus our efforts on growth at the DII and DIII level, Midfield Press recommends checking out Blue Testament's MLS expansion coverage.
Canadian Premier League
The Canadian Premier League is official.  Hamilton and Winnipeg FC were the first clubs confirmed during the historic announcement of the league, which will have Division I status in Canada.  
Some Canadian Premier League details emerged from the lead up to the New York Cosmos v Valencia CF friendly in Regina's Mosiac Stadium. The CanPL's tentative start date is July 22, 2018, the week after the World Cup concludes, if plans come together an original six clubs.  If not the debut could push to 2019.  A Saskatchewan club will not be among the first six that could start in 2018, according to the club's investor Joe Belan as reported by Juneof86.com.  
Canadian Premier League president Paul Beirne, said that 10 investor groups are advancing in their plans to join the CanPL.  "There are 10 who are on the path to readiness. If we launch this league with six teams, I would suspect the Saskatchewan team would be No, 7 or No. 8. There are cities that are a little bit behind this group and they will be nine and 10 then there are some others that are just getting started, so they have a lot of work to do. They have to find investors. They have to find that piece of land. They have to find a business model that makes sense for them and that community. There's a lot of moving parts, but all of them are moving in the right direction and all of them are moving a lot faster than people realize."
Hamilton and WInnipeg are likely among the six teams.  FC Edmonton of the NASL and the Ottawa Fury of USL would be the most ready-to-go organizations if they could be persuaded to join a shortened CanPL season and delay their 2018 starts from March, when the NASL and USL kick off, to July.  Toronto FC, the Montreal Impact and the Vancouver Whitecaps will remain in Major League Soccer and would not be candidates for the original six.
One of the prime directives of the Canadian Premier League will be developing Canadian talent, so there will be limits on foreign players on club rosters.  "Our mandate and commitment is to the Canadian player. The Canadian player pool right now is quite shallow. That's not a knock on any of the players. That's just our current fact of life," Beirne said. "If we start with six teams that will be a shock to the player pool. We add two more teams that will be another shock to the player pool. It will take some time to normalize."
Duane Rollins reports that the Canadian Premier League may play in a single table format versus having playoffs.  Previously Rollins reported that the CanPL may implement promotion and relegation after hitting 16 teams.
For more coverage on the Canadian Premier League, Midfield Press recommends checking out The Northern Starting Eleven's monthly CPL updates.