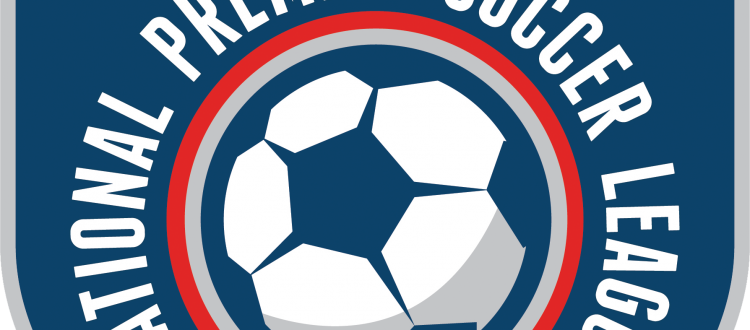 NPSL Midwest Playoff Preview
The playoffs are finally here, and the dust has settled on what teams will be in, who will be out. and what city will they be driving to…at least for the first round. A few surprises before we begin: There will be a new league champion as 2016 titleholder AFC Cleveland was two points shy of playoff glory, which will deprive the country of a chance to watch Vinny Bell slither his way in front of the net. Another surprise: Dayton Dynamo make the playoffs. That's not a typo, you can pick your jaw up. The team was ranked almost near the bottom of the 96 team league last year, and it looked rough. But by adding a few players, and giving more PT to a few returning players, the Dynamo has landed the sixth seed in the Midwest. Final surprise, The very tight North division of the NPSL. A lot of expansion teams, and they all flexed their goal scoring might qualify.
The six teams playing for the right to represent the NPSL Midwest are (in rank order): AFC Ann Arbor, Duluth FC, Erie Commodores, Detroit City FC, Dakota Fusion FC, and Dayton Dynamo.
#3 Erie Commodores vs #6 Dayton Dynamo
Both teams come from the NPSL East division so they are familiar with each other. The season score between them is 3-2 in favor to the Commodores, behind two goals from Ezana Kahsay. Kahsay leads the team in goals with seven on the season and has provided a steady presence for the Commodores. Kahsay in particular is an interesting case as he started his college career as a defender, before behind moved to midfield, before finally settling in as a forward, even going so far as to be brought to Erie as a defender. They also have defender Ashley Philips (3 goals) and Malcolm Shaw (3 goals) who have contributed to Erie's odd year dominance this year (2009 National Runner-up, 2011 and 2013 National Semifinalist). It's really weird to see an Erie team with out the pink goalie kit of Daniel Mudd, but Jorge Alvarez had defended the pipes well, allowing only 10 goals on the season, second only to AFC Ann Arbor's eight.
Dayton comes in as the first team in their division to play all of their games.Given that they won only one game last year, with four points on the entire season, one would assume that they'd be happy with just a turn around. Not only did they get four points in their first two games this season, they hung in their against their instate rival AFC Cleveland, taking the season series from them 4-3 behind the combo of Tristan Lyle and Tate Robertson. Robertson has been an energizer to this Dynamo team, threading many key passes that have usually found the body of Lyle before going into the back of the net. Three goals for both, and a few others have powered the low scoring Dynamo into the six spot. If there is anything troubling for them, it is the fact that they have given up three goals twice this season in a division that's not really chalked with fire power, for a goal differential of a mere +1 (15 goals for, 14 against). One player who has helped limit that is Ibra Kébé Baye. Kébé, the 38 year old defensive midfielder/center back, has led the charge with the team, leading his team in games played and started this season.
Predictions: This is a toss up of a game, as these teams have familiarity, and have played each other twice already. Playoff games that are close typically depend on intangibles, and two big ones are home field and experience. Erie has two players, Billy Colton and Luca Campos  who played through most, if not all of Erie's deep playoff runs, so they have experience in these win or go home situations.
Erie 2, Dayton 1
#4 Detroit City FC vs #5 Dakota Fusion FC
The glamour match up of the first round features the conference's leading goal scorer versus the conference's (and league's) largest fan base. Expansion team Dakota Fusion FC hail from Fargo, ND….and while Billy Bob Thornton runs wild off the field in the city, the danger man to worry about on the field for them is Jade Johnson. Johnson of Jamestown, ND, led the entire Midwest in goals scored with an eye popping 17 (second in the national behind the super crazy west coast), and before anyone starts the narrative "Oh yeah, #95 ranked LC Aris will make anyone look good.", realize that he only scored four against them…which by our math, leaves 13 more goals against much better competition. The heavy lifting wasnt on just the former Jimmes forward, forward Isaac Kehson has chipped in with four, forward Akeem Smith with three, midfilder Zuheer Al Abase with three and midfielderJack Hartley with two. Simply put, they will attack you from all angles with is scary for teams they face as they have scored an astounding goals in their season, putting them second in the Midwest, behind division mate Duluth at 42. The very scary part about that for Dakota is that they have the worst defense by far of a team who made the playoffs at 27 goals allowed. That's really only okay if you're beating teams 7-2, 5-3, etc, but playing a few tomato cans is a little different than who they will face next
Detroit is two games removed from being one of, if not, the hottest teams in the NPSL, riding their majestic nine game winning streak from midtable to briefly on top of the NPSL Midwest Great Lakes, before a humbling 3-1 loss to AFC Ann Arbor and a frantic 3-3 tie to Lansing, where they fell down to 10 men before clawing back into the match. They boast a healthy 29 goals on the year, and have finally found some consistency in attack with their 4-3-3 formation being led by Shawn Lawson (Seven goals). Lawson is flanked by the former Bolton Wanderers product Tyrone Mondi who has been a very pleasant surprise with two goals and eight assists, as well as "Los Escobillones" (The Swabs) in Elijah Rice and Jordan Tyler. Detroit has also received steady contribution and tekkers from captain and fan favorite Cyrus Saydee, who continues to power the Detroit middle, with help from new signings Bakie Goodman and Luke Hauswirth. The defense is flanked by up and coming keeper Fernando Piña, who has come kind of out of no where to take the reigns as the number one goal keeper. If there is any worry for Le Rouge, it's that during their 810 minutes of undefeated play, they gave up six total goals. During the last 180 minutes of play…they have given up six goals. Personally, some of this can be attributed to being rained out and some shifts in the lineup, but it's still worrisome to carry into the post season.
Prediction: This is the first meaning between Le Rouge and The Fusion. Dakota scores a lot of goals. Sometimes against good teams, sometimes against bad teams. Detroit has been the favorite in the playoffs before and bungled it at home, so it's not totally random to suggest it might happen. It would be highly unlikely. Another thing to think about. The NPSL North in a growing division with a lot of talent….but not that many fans when compared to the NPSL Great Lakes. At most Dakota has maybe played in front of 700 people this season. Detroit averages about 5,500 and has almost broken 7,000 twice their past two games. Usually large crowds make a difference, most teams get lemon booty, a select few don't. Nothing points to Dakota being an exception.
Detroit 3, Dakota 2
With these predictions, Midfield Press sees the next round with AFC Ann Arbor vs Detroit City FC for a third time, and goal scoring juggernaut that is Duluth FC facing the grizzled Erie Commodores.