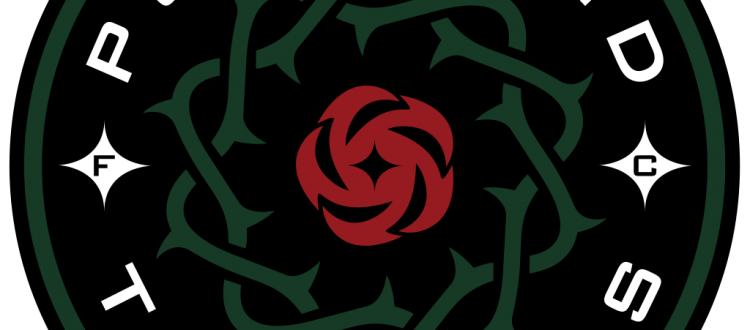 Tobin Heath Announced as Thorns Academy Assistant Youth Technical Director
On Thursday, the Portland Thorns announced that star winger Tobin Heath would be expanding her role at the club. Heath was announced as the Assistant Youth Technical Director for the Thorns Academy, which is set to launch in fall of 2017. Heath, who joined the club for it's inaugural 2013 season, has become one of the best wingers in the NWSL. But, she's looking to spread her wings in the sport she loves.
"I'm passionate about making this country and the youth passionate about football," Heath told ESPN W. "To want to go out and play and feel that freedom to not have to have it be something organized, but to have it be organic and be driven by just a love for the game and a love for the ball."
"My goal is to change the culture of soccer in America," she further explained in a video on Timbers.com. "I feel that I've been doing that unknowingly through playing, but this is an opportunity in Portland to do that in a different capacity."
Reading in to the press release and ESPN W article, Heath's responsibilities seem to be as follows. The 28-year old, when not on club or national team duties will "assist in all technical matters regarding the Thorns FC Academy, and will be responsible for helping with the annual technical planning of each academy team as well as aiding technical direction for player development and education within the academy and pre-academy age groups." However, as she is all-in on creating the "culture" of the academy, it is important she be on hand from the beginning. That's why Heath was on hand at a recent academy tryout event to assess talent and welcome players to Providence Park with open arms.
"Having a player and personality like Tobin invested in the Thorns FC Academy is great for both the club and soccer in general," said Gavin Wilkinson, general manager and president of soccer for Thorns FC. "Tobin's passion, technical ability, professionalism and leadership, coupled with her experiences at every level make her the ideal role model to positively influence the direction and growth of the Thorns Academy."
Thorns and Timbers owner Merritt Paulson added on Twitter:
When a generation of Portland women start dribbling circles around opposition, this is why ?. Really excited about this #BAONPDX https://t.co/55cdbc4KYS

— Merritt Paulson (@MerrittPaulson) May 25, 2017
While much is yet to be seen from both the Thorns academy and Heath's role at it, one question undoubtedly circles this story: why? One of the more quiet and reserved players wherever she's gone, what made Heath decide to step to the forefront of a club's development program? More specifically, why Portland's?
"This has become my home. I think there's so much potential in this area for soccer. We know the culture Timbers and Thorns bring, and the incredible fan base that we have. That excites a generation of players, all the kids we have coming to the games… they want to be on that field one day playing."
"If we can just grow the game with that same passion that the city has… I want to be a part of this. I feel like I've made a home in Portland, and I want to give back to the city with the skills I have."