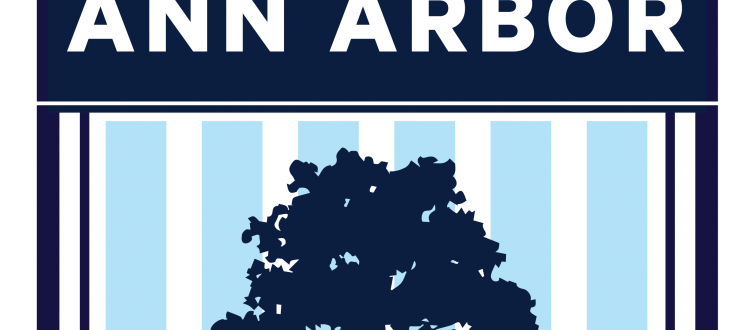 AFC Ann Arbor Welcome Grand Rapids FC to Hollway Field for a Memorial Day Clash
Coming off of their decisive victory of Detroit City FC, AFC Ann Arbor are riding high into their match up with their Great Lakes Premier League rival, Grand Rapids FC. Both clubs got their starts in the GLPL (now known as the Premier League of America), and both promptly left after the initial season for the NPSL. After two stellar starting seasons, they are currently in two different places.
AFC Ann Arbor:
The Mighty Oak of AFC Ann Arbor are flying out of the gate with a 4-0-0, with six goals from Cuban sensation Dario Suarez (including this one from last weekend from last weekend).
This was your @Probility Play of the Game, #SuperDario second goal of the Match! 12 points down!!! #AFCvsDCFC pic.twitter.com/geTJxOL3Kh

— AFC Ann Arbor (@AFCAnnArbor) May 21, 2017
Not only are they getting goals from Suarez, but they are getting some amazing defense in the back from goalkeeper TJ Tomasso, who is currently riding a three game shutout streak (even if one of his saves came from outside of the box) Tomasso is also supported by amazing play in the back from the likes of Jimmy Fiscus and Tendai Jirira. Jirira, especially, has helped support to attack with slick movements and link up play between Suarez, Yuri Farkas, and Jesse Muskwe.
Grand Rapids FC:
The Blues of Grand Rapids FC are the current Midwest Great Lakes champions but looking at their play of late, one would not know that. Coming off of their odd USOC experience (a cancelled game, then losing to Chicago FC United 1-0 on a 90th minute own goal), the season still seemed bright for GRFC. Then this happened.
Barone brothers among five players off Grand Rapids FC team https://t.co/1d2avQGrkg

— Grand Rapids Press (@GRPress) May 18, 2017
That's right. GRFC dismissed Grand Rapids known name Hunter Barone from the club. Soon after his three brothers Domenic, Mark, and Guiseppe all quit as well, followed by vice captain Lito Esquivel.
Then this
This follows the team announcing defender Jake Vanderlaan will miss the rest of the season with a torn Achilles. https://t.co/hTktRe0Kbg

— Eric Lloyd (@EricLloyd) May 18, 2017
NPSL veteran and solid contributor on defense Jake Vanderlaan is out for the year with a torn achilles tendon.
Then this
Found on Reddit re: Barones/Grand Rapids FC pic.twitter.com/OnZHbWFr40

— Sean Grogan (@RiseAM_) May 19, 2017
Some of the fans turning on the Barones as soon as they take the GRFC kits off.
This is a ball of mess. Seriously, a ball of mess.Grand Rapids was poised to repeat on their amazing season, and instead are looking at a down first part of the season, and are heading into a buzzsaw, playing against the first place team in the division.
Prediction:
Grand Rapids did show some resolve in coming back against MKE Torrent for a 3-2 victory, but MKE has no attacking power. A few nice players, but no sustainable offense. Midfield Press knows rivalry games can skew results, but this doesn't really seem like one of those times. Super Dario adds to his goal total for the season and shows his skill.
AFC Ann Arbor 2, Grand Rapids FC 0