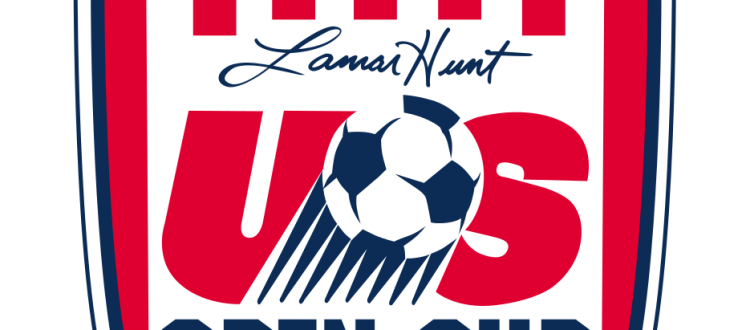 Footy Summer: Ranking the Michigan Amateur teams for this summer
Summer time is close in the Mitten State, and all of it's soccer crazy inhabitants know what that means: It's time to list all the top clubs from the state of Michigan with predictions and such, starting from the bottom to the top.
There are three prominent leagues that Michigan teams are involved in: The USL Premier Developmental League, The National Premier Soccer League, and The Premier League of America, and they will be listed from prospective finishes from bottom to top.
11) Grand Rapids Ole SC
For those who don't know, Ole are a very proficient and prolific indoor soccer club based in the Grand Rapids area. Very class, and very nice people…but Indoor soccer/futsal style does not carry over to outdoor, and as a result, they got their ears boxed almost every time they took the field, scoring a paltry 12 goals, and giving up 32, with only one win on the season. Personally, I don't see this trend changing anytime soon sadly.
10) Muskegon Risers SC
Constantly championed as a team without a league, as they tried to join the PLA, and the NPSL with both not panning out at first. The Risers have a solid team…in the sense that they have an amazing goalkeeper in the 6'7 Reece Richardson (led FC London of the PDL to a 2012 league crown)…and that's really about it. A stout scrappy team that doesn't really have all too much going forward, but they will compete in the PLA…which idk if thats a statement on them, or the league.
9) Carpathia Kickers 
I feel conflicted on this one, as the Kickers kind of stacked their roster with a lot of players who play in the NPSL (Specifically Detroit City FC). They are actually pretty good…But I worry about teams that rely on a guy who is inconsistent up top. Getting by with a goal differential of 0 (17 for, 17 against) is really risky, but they did place third with six wins, just barely missing out on the playoffs.
8) Kalamazoo FC
Still mystified as to why this club chose to just pop up like they did. But they did, and they put together a some what solid season with four wins, two ties, and six losses. While they were not close to qualifying for the playoffs, they were a team you could not over look. And with this summer's retooling adding plenty of former youth international players with NPSL and PDL experience (including stealing one of AFC Ann Arbor's players, Fuad Adedapo Adeniyi), they should look to have a stronger season two to challenge for a possible playoff berth
7) Michigan Stars
Personally covered this team before the name change (As FC Sparta Michigan), and while they have decent players on the field, it's a (freaking) dumpster fire internally. But somehow they managed to finish above 2014 National Semifinalist Lansing United and fan favorite Detroit City FC. But that was probably attributed to coaching more so than the talent…which is why it's highly unlikely that they will repeat last years 5W-4T-3L record. They had one of the best game managers in the region with NCAA D2's Saginaw Valley Head Coach Andy Wagstaff who retired to focus more on SVSU, and run Force Football Club, a youth powerhouse program that partnered with Liverpool FC (yes…that Liverpool FC), to help upgrade on FFC's already wonderful arsenal….so to a degree, he upgraded.
6) Oakland County FC
Solid club on the up and up. Collected their first U.S. Open Cup win this year, even if it was against the VASTLY ineffective Ann Arbor FC (different from AFC Ann Arbor). They carry themselves in a decently professional manner for the PLA, and are by far the best Michigan team left in that league. Boasting a stellar but kinda short goalie in Nathan Steinwascher, OCFC is boosted by having access to one of the lowkey decent NCAA college soccer programs in Oakland University, coached by Eric Pogue. They might not all be five star recruits, but Pogue gets the best he can out his players, and Oakland County FC can count on them being ready to play for the summer.
5) Lansing United
Lansing kind of set the bar too high for an expansion club, when in 2014 they qualified for the NPSL National Semifinals, and have kind of backslide since. from 8-4-2, to 6-2-4, to 4-4-4. That can attributed to coaching changes, losing your number one seasoned scorer in Matt Brown, and just teams getting better. Lansing was still dangerous however, as they had James DeCosemo who was tied for first in the NPSL Midwest with six goals. They have a team that plays in a distinct way, direct way…even if that means they might step on your ankles (WE DONT ADVOCATE THAT AT MIDFIELD PRESS). Look for the Blues of Lansing to compete, but most likely fall around the same spot.
4) Detroit City FC
The loudest mouth isn't always the best person, and the largest crowds doesn't always mean the best talent. Detroit City FC has done amazing work in the six years they have been around. They have attracted the attention of multiple news outlets and won the hearts of multiple people across the country for their "fourth level, do it yourself" attitude, and for their crazy, but lovable (to some) fans, The Northern Guard…but all of that shine does not stop the fact that no matter how many fans they seem to amass, they cannot make it out of the regional area of the playoffs, with their best chance being dashed on a shock 4-1 loss to Erie Admirals in the Midwest Final at home in 2013. Their middle, now missing Danny Deakin by way of the MLS Draft, is still led by one of the best in Cyrus Saydee. The team is still captioned by one of the most endearing presences on the field in David Edwardson. They still have leading scorer (and former Buck) Tommy "My Favorite" Catalano, and Jeff "JBaby" Adkins. They are still managed by Ben Pirrman, one of the best motivators in the region….but will they still get beat on the outsides by teams? Because it doesnt matter if you have the most prolific league offense (at 24 goals), if you give up the second most (21 goals)… This will decide whether they rise up the rankings, or sit flat with their 4-4-4 record.
3) AFC Ann Arbor
One of the surprises of last year, Association Football Club Ann Arbor, will be back with a majority of their familiar faces…That includes El Tridente: The dangerous attacking trio AFCAA possesses in Brazilian Yuri Farkas, and Cubans Hector Morales, and "Super" Dario Suarez. Suarez, the NPSL Midwest Golden Boot winner (with Lansing's DeCosemo) will look to carry on his strong play that led to him being hailed as the best player in the Midwest. AFCAA will try and bounce back from last season's deflating ending with family issues pulling Farkas away from AFCAA, and the departure of few key players (namely JP Rylah ,formerly of England's National League's Torquay United) really allowed for teams to focus on Suarez, stunting what looked to be a promising playoff run. The attack is not all Coach Rudland's team is about as they also feature a stout midfield with Leigh Rumbold, former Rochester Rhino and DCFC player Kevin Taylor, and Fabian Veit in goal. Losing Lars Eckenrode to the MLS Superdraft will be tough, but if anyone can adapt, leave it to the Mighty Oak of Ann Arbor.
2) Grand Rapids FC
(Hate to use this metaphor for them, but it sticks well)
If Detroit City FC is Manchester United, built their way up, prestigious, well respected through out the entire NPSL, and parts of the world, then Grand Rapids FC is Man City, the noisy neighbors with similar chants, and a large stadium, who's fans kind of (but not really, but kind of) beg for national attention and an MLS team. They have the the play to back up thief talk immediately, however. In their first season in a national league, they dropped only two games, one in the regular season and the inevitable playoff loss to eventual NPSL champion AFC Cleveland. Led by the Kiwi Human Tree Scott Doney, Grand Rapids put up the second best goal differential in the NPSL Midwest (+10, second behind AFC Cleveland) behind a blistering goal ratio (21 goals), and a smothering defense (10 goals allowed). The Barone kids (sons and nephews of the commissioner, Joe Barone), The Broekhuizen Brothers and vice captain Lito Esquivel (an Ole Soccer indoor legend) help bolster a solid roster that looks to repeat as the best Michigan based club in the NPSL. Grand Rapids FC open against Chicago FC United of the PDL in the first round of the Lamar Hunt U.S. Open Cup in early May, in Illinois.
1) Michigan Bucks
The team with zero publicity, and maybe one of the most low profile front offices constantly produces the one of the best amateur teams in the entire history of American soccer. The team with the most wins versus professional teams.The team with the most Premier Development League titles in PDL history. Their roster usually features former professional players that are looking for a chance back to the pro ranks, or players who played professionally who just want to play for a summer, or star college players. The Bucks hold the distinction of being the only amateur team to have a player play in their organization and then get drafted in the MLS Superdraft since its inception in 1999. Three stellar players were selected in this past years draft, including Lalas "The Homie/The Stone Wall/Shrink Wrap" Abubakar at the 3rd overall pick to Columbus Crew SC. The Bucks open their play against AFC Ann Arbor in the first round of the U.S. Open Cup, in what should be an amazing match in Ultimate Soccer Arenas, in Pontiac, MI.