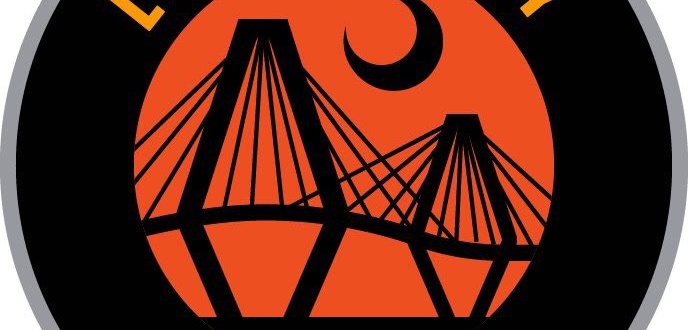 First Touch: Lowcountry United and the Struggles in Non-League America
In our latest First Touch Series, Midfield Press's Jason Bruzzichesi spent some time with Alan Bahadori from Lowcountry United in the Charleston SC area. Their story is one of ambition and frustration, from being community minded, but at the same time, being boxed out from even playing due to local politics and literal turf wars. The conversation is listed below:
JB: Let's kick things off with a quick introduction, and give the readers an idea of what it's like to run a team without an actual league to play in.
AB: My name is Alan Bahadori I am the founder of the club. We are trying to really just get the club out there to people and explain what we are trying to build here in the Charleston South Carolina community. We have had some exciting success as far as using lower men's league as a stepping stone for expansion into the NPSL, really to show that we can be competitive, can show the community a good game and also work to return the value back to the community. While we are hitting a brick wall with field space and things like that, I think this club is important to fill a gap here in our community.
JB: What kind of struggles are you finding in getting a home field to play on? Are there just limited options?
AB: Ohh no, there are a plethora of options. We have several colleges, a WPSL woman's team, elite youth academy's and a huge amount of schools with stadiums as well as multiple town rec departments that control the usages. I'll give you an example because I typically write out blog style articles on our website and mobile app and keep record of all the places I've contacted. So far we have been denied by 12 schools, denied by the city of Charleston rec department because they don't want to assist in using their fields with the progression of anything other than their Sunday rec league, denied today by town of Mt. Pleasant to rent one of their 4 available fields for just tryouts now because they have a contract with the youth academy that they cannot rent fields to other clubs. Mind you, they have on their website the information to rent the fields just fill it out and send it in but I guess not for other clubs. Denied by multiple high school athletic directors because they have to prepare the fields during the summer for American football in the fall. Ignored by the actual people who are in charge at the school district over the facility rentals. I mean, it just goes on and on. No one is wanting to see the value in what we preach of Unity Through Soccer, to connect our club as the community's semi pro club and bridge the gap from Acadamy clubs to pro USL league here in the Lowcountry. We can be as a community united in the path to progress the sport, local opportunities, fan base, local businesses and lots of charities and worthy causes. All these things that I have set this club up to do and be for the Lowcountry hinge on just finding a location with a person or group that is forward thinking beyond their own interest and can share in a collective vision for the sport and community.
JB: So this is a matter of breaking into the various fiefdoms to just get a foot in? What seems to be the biggest obstacles? Do you want to control the gate intakes? Sell alcohol? Sell concessions? Is there anything in your business model that is snagging the process?
AB: Biggest obstacle seems to just be people in charge of these facilities not being willing to allow an aspiring club an opportunity. None of the feedback I have gotten is anything more than we already have our own club or athletic program using the fields. We have been as accommodating and negotiable as possible. We ask them what dates work for them? What times work for them? We haven't been asking for anything extra, no primadonna behavior, nothing– just wanting to get an opportunity to either rent their field or create a partnership with them on future usage. Still nothing. We explained that we are working on all this for the 2018 season to expand into a semipro league and have a home venue. We explained how we would want to each game provide a portion of each ticket sold to the school or facilities current athletic program or school fund for the kids and also highlight each game a portion of each ticket to a local charity or cause that helps give back to the community. We still don't have anyone who will help. We haven't had any interest in any beer sales as our focus is on getting the community behind how we can together be a club people can support and become passionate about. We even asked if we could show them the value by hosting some exhibition games here at home with clubs we are traveling to play like Savannah Clovers, Atlanta Silverbacks and the GA Revolutions but no interest off of that. So we are traveling to these other clubs who have a following and a community behind them to ultimately miss out on showcasing our city, community and our club to show that vision of 2018 semi pro expansion. We have been willing to help and be flexible with everyone we talked to and attempted to connect with, but no doors opened yet. I know eventually that someone in the right place will hear about us and get involved. We are building a following, interest from businesses and community, so eventually it will have to happen. It's too beneficial for it to be dismissed.
JB: Despite all the difficulties, it sounds like you're just one city council member or a mayor from breaking this thing wide open. How receptive have the local politicians been? Any luck getting any on board?
AB: That is my thought as well. A lot of people want Lowcountry United to do well primarily because of the core mission of the club. We represent everything that is amazing about our community and want nothing more than to have the opportunity to showcase how community working together can accomplish amazing things. There are so many positives that are building from what we are building already. We see the mindsets of people who are interested in what we are doing without even being aware that these semi pro opportunities were possible and even how much impact it can have. We are showing the community we are here and nothing will stop us. We haven't yet got in touch with any politicians or mayors just yet. We are working up the ladder on all this but will be a next step in trying to get things done if we can't crack this egg soon. We are awaiting return calls from a school district athletic director's town of Mt. Pleasant.
JB: Have you considered following the lead of teams like Kingston Stockade and Minneapolis City and becoming a 501c3 nonprofit?
AB: Our club is set up under a dual strategy. Lowcountry United FC is registered as a non profit which serves the function to help the club with the organization's progression, and to assist with sponsorship generation and community involvement areas of the club. Second to that, Lowcountry United Ltd. Co. is the retail side/company of the club that is responsible for our merchandise sales, advertising and marketing income, and third party revenue. This is to ensure that we have the club set up to sustain a long term future with a self sustained revenue strategy. With the help we want to be for the community, we did not want to limit our reach by some of the limitations of a specific non profit while also allowing the retail side of the club to be a avenue of financial support to the non profit. However, the tag of non-profit or for profit hasn't even come up in our efforts to talk with with local facilities.
In addition to that, I just want to say that I love what both those clubs have ment for the progression of lower league soccer in America. We hope we can be as instrumental in our community as those clubs have been within theirs. And don't get me wrong, while there is a huge mindset that needs to change in our community with issues like field usage opportunities, there is also so much positive about what we have experienced so far. People are engaging with us about soccer, everywhere we go someone knows something about Lowcountry United– it may be small but everything starts from somewhere. We are providing our story through interviews and radio shows to continue to express how grassroots soccer clubs can fill a gap in the soccer opportunities and an open platform opportunity to build something long term with your community. There are a lot of people and companies that have contacted us to advise of their support and while our revenue may be small, we have never stopped keeping our eye on the future of this vision. We are dedicated and committed to our goals for this club and in time we will be not just playing soccer in our community, but be the soccer club of the Lowcountry. We just need to continue being the voice of a local movement in the Lowcountry.
JB: So what are the next steps for you? What, besides the stadium situation, are your biggest obstacles?
AB: Next steps for us is to build our sponsors and supporters to continue the club's progression. We want to through that continue to try build our involvement in the community with hosting exhibition games, community tournaments and charity events to really connect with the community. On the soccer side of the club, we are wanting to in the short term build our competitive resume by winning the South Carolina's Champions League state title as well as continue our campaign in the USASA Regional Finals to represent region 3 in the US National Amateur Cup. All of these next steps hopefully will set us up for expansion into bringing Semi pro soccer to the Lowcountry.
JB: How can people get involved or support your cause?
AB: If you're wanting to get involved you can support us by attending a match, purchasing club merchandise on our online shop, sharing the club's information to bring awareness, tell a local business about our sponsorship opportunities or hey maybe even volunteer your time to help the club in some of our projects we are working on. Lots of amazing various industry gurus around I'm sure which we would love to work with. Supporters can find out anything and everything about the club by going to http://Lowcountryunited.com.  They can download our club's mobile app: type in Lowcountry United in the App Store or Google Play, and also follow us on Facebook, Twitter or Instagram all with the handle Lowcountry United.
JB: So what's next for you?
AB: We have the big league match this Sunday in our Champions League group stage to decide seeding for semi finals. So we were the undefeated champions of USASA affiliate Charleston Soccer League in the fall of 2016. We were promoted or rather selected to represent the Charleston area in the South Carolina Amateur Soccer Associations League of Champions which is where you compete for the state title against other area Champions. We are undefeated in that competition as well and final round of group play is this weekend between 1st and 2nd place since we are level across all areas in points. This will determine seeding location for the semi final games which we hope is here at home in Charleston. The winners of the Champions League are selected to represent SC in the USASA Region 3 National Qualifiers. However Lowcountry United is already entered into that tournament based on our ranking and performance in the USASA Carolinas Cup back in December. So we are 4 games away from claiming the State Title and regional qualifiers are in June in NC. We will be competitive in the Men's Amateur Division to earn our spot in Nationals.

Editor's Note:  If you wish to get involved in assisting Lowcountry FC find and establish a home pitch in their bid for semi-professional soccer, you can contact the following individuals:
Robert Olson – Athletic Director/Superintendent for Charleston County School District Athletics
Andy Pruitt – Communications Department for Charleston County School District
You can find Lowcountry United on Facebook, Twitter, the Google App Store and the Apple Store