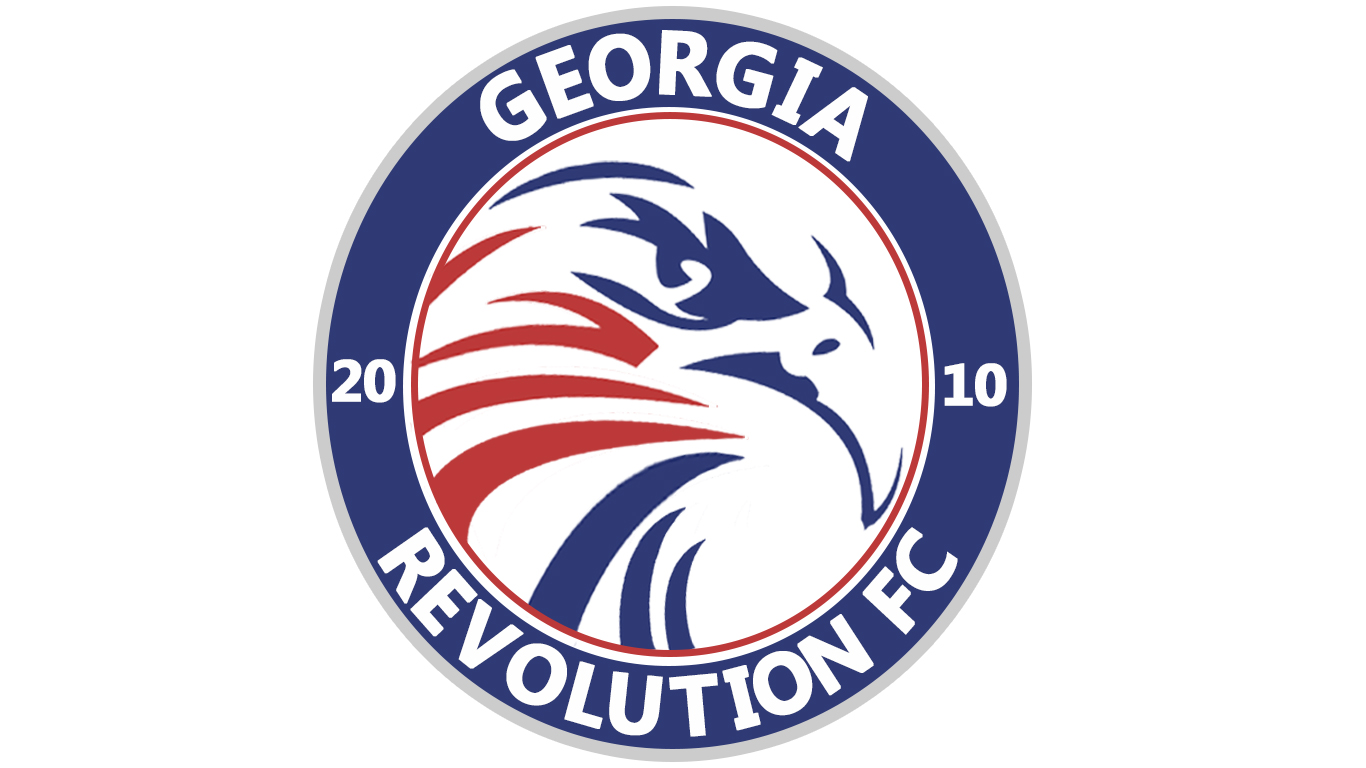 First Touch: Georgia Revolution FC
In our latest interview series First Touch, we focus on the smaller, lesser known teams of the NPSL, and spend a little time getting to know them, their fan bases, and their ambitions for the club. Midfield Press's Jason Bruzzichesi sat down with Alec Morrison, the Media Director for Georgia Revolution FC, and asked a few questions about the club, the ownership, and how the Open Cup is failing the amateur side of soccer.
JB: Hey Alec. Let's get right to it. Can you give us a quick overview of the team and a brief history of how you got here?
AM: We're a small grassroots team that supports local soccer. And by grassroots, I mean we work with local high school soccer programs for fundraisers, we have a Reserve team that plays in the local amateur league and we look for the best local talent to fill out our teams. We aren't big enough of a club to house players so we look for the best local talent to compete in the NPSL.
JB: Some teams like Kingston Stockade FC and Minneapolis City are configured as charities. Are you guys set up as a non-profit?
AM: We're a for profit team but do plan on creating a non-profit in the future.
JB: Who are the members of the ownership group? What prompted the move? Where were you before and where are you now?
AM: The team is owned by Morrison Sports Management Group. We purchased the team from Rockdale Youth soccer association in fall 2015. The team used to be based out of Conyers, Georgia but this season we will be playing in Hampton in Henry County, Georgia. We purchased the team because our family loves soccer and we believe we have the ability to create a successful organization. What prompted the move is that we're actually from Henry County and when we went over the numbers to see where our fans were coming from, more were coming from Henry County then where we were based. We're glad to be moving the team to where we call home.
JB: Where is Henry County in comparison? What are your average attendances like?
AM: McDonough in Henry County is about 30 minutes south west of Conyers. Last year we averaged between 250-300 fans a game and our goal for this season is 600.
JB: What stadium are you playing in? Do you collect ticket revenue?
AM: We will be playing in North Mt. Carmel Park in Hampton, Georgia. We will have a field lined with bleachers for enough seating for about 500 people and standing room for another 300. We sell tickets online and at the gate. Our game day tickets aren't out yet but our flex passes are. $50 per flex pass gives you access to 10 games. You could technically bring 9 friends and use it at one game. All on our website.
JB: One of the biggest challenges we see with smaller teams are creating sponsorships and revenue streams. Have you had any struggles there?
AM: Since moving the team to Henry County we've had a much easier time acquiring sponsorship. My family has been a part of the Henry County for awhile now so it's much easier to work with people that you've already had a chance to meet. We've also used our social media as an effective revenue source by advertising tryouts. We held 3 Open Tryouts for our 2017 season with over 150 players attending. Tryouts are an extremely important part of our roster make up as well with over half of our players last year coming directly through Tryouts.

JB: That leads me to me next question, which is talking about how you're not just running an NPSL team, but a reserve team as well. Do they compete as well? Are you considering an academy model?
AM: So our reserve team plays in the local Atlanta District Amateur Soccer League year round. It also gives us a presence and content for the whole year. We've also had over half of our reserve team be invited to our closed tryout for our senior team so the talent is there as well. We'll be using the reserve team to work with players that we don't think are quite ready to play in the NPSL but have the potential to. We will be starting an adult academy this summer with plans to have 2 additional teams to train over the summer. We've also affiliated with Henry County Soccer Association to create a pipeline of future players through the youth club.
JB: Do you have a heated local rivalry or just a team that you struggle to beat?
AM: Our heated local rivalry is with the Atlanta Silverbacks! Before the Silverbacks joined the NPSL we played the NASL Silverbacks in the U.S. Open Cup. Lots of games played over the years with the two teams and now they're in our conference.
JB: How difficult is travel for a smaller team when it comes to the Open Cup?
AM: Luckily any of the Open Cup games we've had have been close. But the travel can be horrible for some teams. Unfortunately we aren't in the US Open Cup this year because we were unable to qualify through the NPSL.
JB: Who did you play? What was the outcome? Do you feel obligated to support them in the USOC endeavors?
AM: For NPSL teams we have a set number of bids based on how we did during the season. Our team was unable to qualify. We know we won't be supporting the Silverbacks 😉
JB: Ha! Do you think that format unfairly punishes amateur and lower division teams when professional teams with worse records are automatically given a berth?
AM: We believe everyone should be able to play in the Cup. That way we can 🙂
We also believe that the players cap rule for the amateur teams is enforced ridiculously.
JB: Could you explain that rule a little more and how it impacts you?
AM: The rule says if you play in a qualifier with any team you're CAPPED and can't play for another team in the USOC. An example is if a player joins the Revs NPSL team and they played for a team in the GCPL, which is a USOC qualifier b/c the GCPL winner gets a USOC birth, that player can't play for the Revs in the NPSL. A similar situation happened to a team in FL (Villages SC) who beat the Charleston Battery but had to forfeit because a late sub had played for some other team that had played in a qualifying game. This doesn't impact the Pro teams because of when they enter the USOC. There is no database for us to research so amateur teams can easily play someone by accident and get disqualified.
Here's the rule: Section 203. Part (c) of the 2016 US Open Cup handbook is pretty clear: "Any player who plays in any part of an Open Cup match for a team, including any match in any Open Division qualifying round, may not be included in the Open Cup roster or play for any other team in the Open Cup competition for that competition year."
JB: So is this an issue you're seeing with USASA or USOC, or both?
AM: We feel that someone should take the lead and make a solution.
JB: So maybe a comprehensive database of players?
AM: Exactly. That would solve a lot of the issues.
JB: To your knowledge, has there been any action from either group?
AM: I honestly have no idea.
JB: We've seen a lot of lower division amateur teams with lofty ambitions towards higher levels of play. So what are the long term goals of the Revs? Do you plan to go pro?
AM: Our long term goal for the Revs is to create a sustainable model for lower league soccer. We also want to give all of our local talent a national platform to showcase their skills with the NPSL. Right now we are not looking to go pro because the cost is too much. Sustainability is key. We also have plans to become a bigger part in our local community. Henry County is our home and we plan to help it grow.
JB: When does your season start, and against whom?
AM: Our first home game is against the All Army Team! It'll be military appreciation night. Our team is proudly Veteran owned. The game is April 22nd at 7:30pm.
JB: How much are tickets? Is there a tailgate?
AM: Tickets are $10 at the gate and $8 online. Kids 6 and under are free. Between 6 and 13 tickets at the gate are $8 and online for $6. The tailgate will be up to the fans!
JB: Do you have a website or an official supporter's group?
AM: Our website is http://georgiarevolutionfc.com . We average over 300 fans but we don't have an organized supporters group yet! Hopefully with our move and the new buzz around the team will help inspire someone to start one organically.
JB: I appreciate your time and insight into the club – best of luck in your upcoming season.
AM: Yup! Thanks so much!