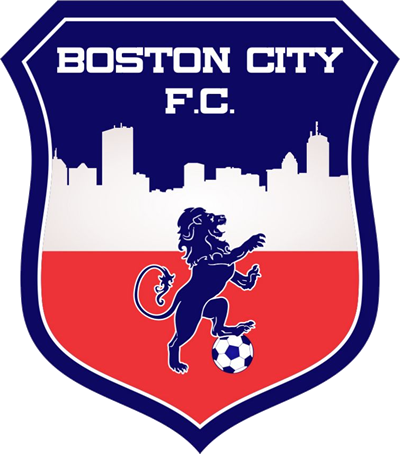 Boston City FC: Building A Community Team In One of America's Biggest Cities
XI Questions With… Boston City FC
Foxborough, Massachusetts is about a 45 minute drive from downtown Boston.  The Revolution represent New England in Major League Soccer, but some fans in the region's urban centers like Boston, Providence and Hartford might find it more convenient to attend matches of a team a little closer to home.  Boston City FC was founded by owner Renato Valentim and decorated Brazilian international footballer Palhinha to offer fans in the city another option to take in high quality soccer.
Boston City FC plays in the NPSL's Atlantic Conference, where its 2017 opponents will include Hartford City FC, the Rhode Island Reds, Brooklyn Italians and the Kingston Stockade.  2016 was Boston's first year in the league, and it got off to a strong start.  Boston finished second in its conference to the defending NPSL national champions, New York Cosmos B, and advanced to the NPSL playoffs.  The club's 2016 roster demonstrated ambition, including veterans of MLS and NASL Michael Bustamante (New York Red Bulls) and Ronaldo Vieira (Ft Lauderdale Strikers) as well as several players who played professionally in South America.
The founding intention of Boston City FC is to build a soccer club for the community of Boston.  They are off to a good start, with a supporters group in the Ironsides Crew and fans attending from across the spectrum of the city's diverse ethnic communities.  Peter Wilt cited Boston as one of four MLS markets  (along with Dallas, Denver and his own effort in Chicago) where another professional club could start up in a more central downtown location and thrive.  Where Boston City FC goes from here will depend on the US soccer landscape going forward.  The uncertain status of NASL and USL has made any talks with investors about a step up a moot point at this time.  For the time being, Boston City FC seeks to grow its club in the the NPSL, a platform that has served as a great incubator in Detroit, Nashville and other cities, while making its mark in the U.S. Open Cup like local amateur club Southie FC did this past year.
Midfield Press was able to connect with Managing Director Craig Tornberg of Boston City FC to discuss the club's past, present and future.
1. How and why was the club founded?
Boston City FC was founded out of a shared passion by owner Renato Valentim and President & Head Coach Palhinha.  Both lived and breathed soccer in their native Brazil and in Palhinha's case, he became a star with Sao Paulo, Cruzeiro and the famed Brazil national team in the 1990s.
It is that same passion that resonates through our players on the pitch and our supporters, who have all come together to believe in the project we are building here in Boston City FC.
2. What venue does the team currently play in?
We will play in 2017 at Malden Catholic High School, just north of downtown Boston, where we enjoyed a successful 2016 NPSL season.  The close proximity to the city means we are well served by the local subway system, known here as the T and then once fans arrive at the Malden T stop, our transportation partner Malden Trans shuttles them via a free bus service to our home venue, and back again afterwards.  Our supporters have also found a bar nearby, within walking distance, where they meet before matches.  We have plans for expansion of our home facility in the future.
The walk from our locker rooms to the pitch is a little further than at some venues (but not as far as some we experienced away from home), so to turn that into something fun, we use our Boston City FC-branded bus to drive players to the pitch and they sing and chant and get fired up before kickoff.  We're always looking for something off the wall that we can do.
3. What does attendance look like a typical match? What was your best attended match and the circumstances around it (including the attendance #s)?
Our opening match against the then NPSL reigning-champion New York Cosmos B drew almost 1,000 supporters, 927 to be exact, even though we had very little time to promote first game in terms of when we had staff in place to address that need.  It also rained throughout the day.  We were delighted to have 250 season ticket commitments in year one and obviously plan to build on that.
Boston is a very crowded marketplace in terms of leisure activities, whether it is sports, going to the beach or Cape Cod, or the countless things that attract millions of tourists to the area, so we work hard to make Boston City a viable option on that list.
4. What does the supporter culture look like?
We have great fans who believe in our mission.  There is a wonderful convergence of cultures, which is typical of the Boston area.  On one hand, we have fans who sit in the stands who form the bulk of the attendance and at one match last season a Brazilian samba band just struck up and started playing and people sang along with songs they knew.  Then we have a supporters' group, The Ironsides Crew, who prefer to stand on the other side of the pitch in their own section where they are very vocal and quite humorous with their comments.  They are our hardcore fans and travel in good numbers to our away matches and attend our social functions.  They created their own player of the year award and initiated a donation we made to the Greater Boston Food Bank with proceeds from a friendly match.
We are embracing a culture that listens to the wishes and preferences of our supporters.  The players race to celebrate on the sideline with the Ironsides Crew at the end of matches and we've had a couple of occasions when a player leaped up into the stands to celebrate.  We don't plan that, it just happens.
5. Boston is an interesting soccer market because the New England Revolution of MLS are quite a bit out of town in Foxborough. You see Peter Wilt attempting to start a NASL team in the city of Chicago since the Fire are located in the suburbs. Like Chicago and maybe Dallas, Boston is a large market without MLS team near its urban core. Do you think that Boston could support an NASL or USL team?
This is a soccer-rich community.  Massachusetts has one of the biggest youth soccer programs with 200,000 kids playing, and the biggest adult soccer program with more than 6,000 players in a single league, the wonderfully-named Over The Hill League.  Our owner Renato Valentim still plays, in the over-40s section.  So, we clearly feel the region can support multiple teams.
It is admirable to see the growth the New England Revolution have enjoyed during the past 20 years and that is down to this interest in soccer within the state.  I've witnessed it firsthand.
Here in Massachusetts, the Western Mass Pioneers are a great example of a community club that has thrived and is consistently competitive.  Last season we saw Southie FC make headlines in the US Open Cup and there are more clubs like these making their mark
So clearly, there is room for clubs that focus on the community, like ours, to be successful at whatever level best suits their long-term goals.
6. What is the long term vision for the team?
It is difficult to determine where we will be in five to ten years because the landscape of soccer at the highest levels changes considerably.  MLS originally planned to have 16 teams, but is now focused on almost twice that number.  The NASL and USL are going through total makeovers and who knows where the promotion-relegation movement will lead.
So we can really only focus on what our program calls for, which is to be a community team, representative of our supporters and grow that base through passion and youth soccer.  We strive to entertain our fans and continue to appeal to them which, from the feedback we got back after our first year, we've managed to do well so far.
7. What does the current investor profile look like?
The club was founded, as we stated, by Renato Valentim and Palhinha, but we see our investor profile as being the fans who have found a home and a voice within Boston City FC.
8. Have you spoken with potential investors about moving the team up to USL or NASL?
We have ongoing discussions, but as I mentioned, we are affected by the changing US soccer landscape.  We regularly receive calls from people who represent teams, leagues, players, international clubs and many of those end as soon as the call ends, while others might promise something down the road.  Right now we are enjoying playing in the NPSL, the biggest league in the country with more than 80 clubs and are proud to be a part of that group.
9. Would the current venue hold up if you moved to USL/NASL or would you need to find a new home? If so, are there existing stadiums you could use in your area or would the investors need to build a new one?
We continue in discussions about expanding our stadium profile to ultimately place our fans in the best environment to experience our product.
10. We have recently seen informative write ups on the financial and operational aspects of successfully running a lower league team by the owners of the Kingston Stockade (NPSL) and Minneapolis City SC (PLA) in an effort to "open source" a soccer success formula to communities around the country. Boston City FC also debuted in NPSL this past year – what are some of the most important lessons you learned and what advice would you give to folks looking to start a similar club in their home town?
Dennis Crowley, owner of the Kingston Stockade in our division, has been fantastic in how he has been able to shine light on how he began the who process of starting a club.  The one 'cautionary' note is that clubs in the NPSL take different approaches to suit their market.  Making noise as a club in a metropolitan market with multiple successful sport teams will certainly be different than what is required in a much smaller market.  While both can be quite successful they will clearly require very different strategies.
So, the advice we would have is to recognize your specific market, determine what type of cub you want to nurture and be prepared to invest heavily if you're going to run it as a first-class organization.
The number of teams that have disappeared from leagues at this level and even just in this region during the past few years indicate that it is not quite as easy as many believe.
11. What else should the readers of Midfield Press know about your club?
Quite simply that, as we like to say, we are Boston City FC: Of the people, By the people, For the people!
More On Boston City FC: