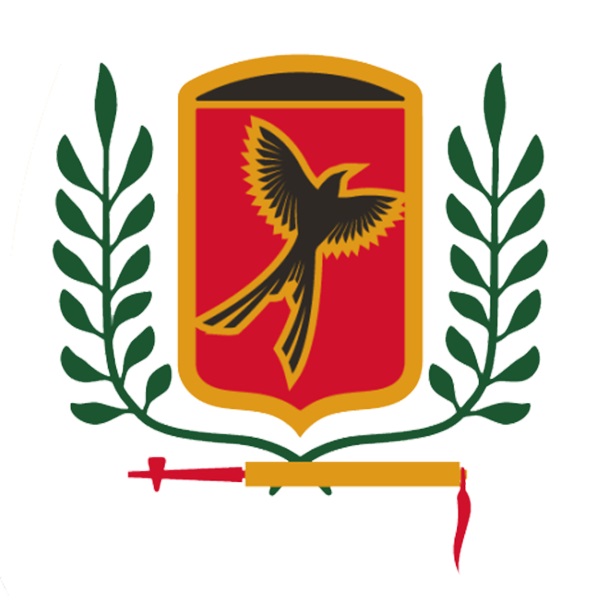 Rayo OKC. Scissortail Shakeup
For Fog Sake
By Alan Chapman
For the red two-thirds of Oklahoma City's soccer fraternity it was a week like no other. The home draw against Minnesota United, secured with a goal in the dying seconds, was merely an appetizer for the drama about to unfold off the pitch. What exactly that drama was, what it entailed and the fall-out from it is yet to be clarified, but the social media networks went into overdrive with rumors, speculation and guesswork. By mid-week, fans all over the metro were casting their eyes toward the Devon Tower looking for lamp light, "one if by land, two if by sea."
The murmuring surfaced on July 30, the day of the Minnesota match – rumors of Raul Martin Presa being in town and not being happy about the financial state of Rayo OKC. Presa is the Chairman of Rayo Vallecano de Madrid (RVdM) in Spain and the majority shareholder in the Oklahoma City club. This was nothing new, as similar rumors had been floated several weeks ago after RVdM were relegated from the top flight of Spanish soccer. A statement was circulated at that time that mentioned "taking down the sails" at Rayo OKC and a possible sale of interest.
On August 3, tweets appeared from Franco Sui Yuan, news director at TelemundoOK:
Throughout the next 24 hours more followed, with sometimes contradictory information:
Twenty-four hours later, some of those tweets were seemingly confirmed by a statement from the club: "Alen Marcina has stepped down from his position as head coach of Rayo OKC. Gerard Nus has been named head coach effective immediately."
The email contained the cryptic passage; "Our ownership group introduced a new vision for the club this week and it was presented to Alen and his staff. Alen decided that it was best to move in a different direction, and we respect his decision and wish him well moving forward." The release went on to discuss the new coach and the upcoming game, in a clear attempt to draw a line under the issue and move forward.
That was to be a false hope.
Almost immediately, Sold Out Strategies, which is part-owned by Brad Lund, announced they had parted ways with the club. "I am not going into a lot of details," Lund was quoted as saying. "It is time for SOS to focus its attention on other client portfolios."
Marcina also released a statement, saying that "recent changes in administration have resulted in vast differences of opinion, which could not be reconciled."  According to text messages sent last Saturday morning, Marcina was asked his opinion on Samaras starting the New York Cosmos game. He replied, "I hope he scores a hat trick," and reiterated his love for the team. "I will pull for them every game; I hope we go undefeated," he said.
With such a lack of solid information coming out, @scissortailpod became the de-facto clearing house/go-to news source for what little was known.
Supporters of the Spanish-side RVdM took to Twitter to announce the demise of Rayo OKC. Allegedly quoting Presa at a recent shareholders meeting: "The American adventure is about to fail. (There) should be an urgent and detailed explanation of operation."
This only added grist to the rumor mill, with local fans and those of other NASL clubs joining in, some in an attempt to write the obituary of the club and others in an attempt to collate the gossip into a cohesive narrative. Opinions became quotes and quotes became fact: players were on the verge of a walk-out; front office staff had all been fired; the team would be traveling by bus to away games; the field would not be laid and the team would be unable to play at home; paychecks had bounced.
An information vacuum had been created and the rush to fill it was palpable, and sometimes facts were trampled underfoot.
What had actually transpired was a different story. Representatives of RVdM had arrived in Oklahoma on Wednesday, July 27 and met with local management and ownership for most of the day. Up to this point in the season, RVdM representatives had been the Sporting Manager responsible for technical direction, players, coaching staff and other responsibilities.
Mustang native and minority owner Sean Jones had been the Governing Manager, responsible for business operations. Allegedly RVdM felt that Rayo OKC should at least be at a certain financial level, while the local managers saw the club as a longer term, five to seven year, investment. Due to these disagreements over the financial objectives, expectations and performance at the fledgling club, Jones resigned his position in order to ensure the continued funding of Rayo OKC in the short term.
"To be honest, I think there was a difference of opinion as to how you run a sports franchise in the U.S.," a source close to the situation said. "(Sean) had no choice but to give that role up."
Allegedly RVdM had expressed their intention to cease funding the club had this resignation not been offered. Rayo OKC would have been "dead in the water." RVdM immediately assumed control of the business operations. As RVdM would now be running the club and with the two parties having vastly differing visions of the future, the role of Sold Out Strategies was deemed obsolete and, by mutual decision, the two organizations parted company.
With cultural differences again at the forefront, questions were asked about the expenditure on police and ambulance services at the home games. Liability insurance and workers' compensation issues were also raised. With these things being either a legal or a league requirement, cutting back on these services was deemed impossible. Reports surfaced that the new management had suggested busing players to away games, reports that provoked a barrage of twitter reaction. This suggestion may have been made, but was quickly rejected as unfeasible by all concerned. In spite of what some social media comments have said, it has been confirmed that the team will continue to fly to away games and intend to continue playing on their current surface at home. In spite of financial concerns, recent suggestions on social media that paychecks had "bounced" were vehemently denied by club representatives. There were times when payroll came due and money had to be requested or re-assigned, but the club is adamant that employees were always paid.
After the weekend home game, the new management met with the coaches, players and front office staff on Monday and Tuesday. With Rayo OKC reputedly having the smallest staff and front office payroll in the league, salary costs were identified as a way to save money. After allegedly offering the employees a "substantial" pay cut and the chance to stay with an increased workload, some of the staff made the decision to leave.
"We didn't agree to their proposed new terms and conditions," said Eric Newendorp, former General Manager. "There just wasn't any clear indication about what the goal was, what the number was (or) why they thought they were going to have to trim numbers and do it on the backs of the staff."
Newendorp said he had presented line by line financial breakdowns of expenditures to the ownership representatives in an attempt to prevent staff cuts but was told that the pay cuts were inevitable.
"It was a pure numbers game; they were just charged with making cuts arbitrarily," he said.
The result was, there are some people who have stayed at Rayo OKC and there are some who were unable to do that. None of these people were wrong in their decision.
Newendorp was also keen to address the suggestion that he or any other former employees had "bailed out."
"Our staff heard it from me week in week out, if you don't think every single day that you're not bringing it and giving it everything you've got, it's disrespectful to (the owners), it's disrespectful to our fans, it's disrespectful to our sponsors, it's disrespectful to your colleagues. You need to bring it, day in, day out" Newendorp said. "We all wanted to finish it. We all support the NASL, we wanted to be able to finish out the season, we want want's best for our fans and sponsors as well as owners."
Rather than bailing out, Newendorp was adamant that, if circumstances allowed them to continue with their vision, "I'd be in the office tomorrow and so would everybody else that isn't there now. No doubt in my mind."
According to the club, of the previous front office staff, there are four who elected to stay. This has led to yet more speculation, claim and counter claim, as to what percentage that is. It comes down to this: did the old front office include the management group? Regardless of how you define it, there are four employees left at the club who worked there two weeks ago.
"I think the staff did an amazing job for what we had to work with." Jones said. "I thought we had an exceptional team of young people. They are a credit to what we accomplished."
When asked whether his future intentions involved staying with Rayo OKC Jones said; "Absolutely. I am going to work as closely as I can with these gentlemen to make the project work."
Alberto Gallego, the man now tasked with daily operation at Rayo OKC, met with the team on Friday before they left for New York in what was described as an "extremely positive" exchange. In addition, the new coach, Gerard Nus, held a group meeting with the team last Saturday followed by individual meetings with the players. Reports of the players being "confident and happy" were seemingly confirmed by their breaking the Cosmos NASL record home win streak. As anyone who follows the players' social media accounts can attest, they have not gone dark. The players are tweeting, posting on Instagram, etc. and, at least in this forum, seem happy and content.
When asked about the player's spirits, Gallego said, "They understand that we came here to make better things. They are very motivated."
Gallego also expressed confidence and optimism moving forward.
"The new vision for the club is a continuing vision. The management before made some very good things and some bad things, like all managers in the world," he said. "We want to continue the rhythm of the games to make them more attractive."
So, as the dust settles, the more ridiculous rumors are put to bed, the twitter rants are quietly deleted, and the team moves on-wards, we can sift through the ashes of our indignation and get back to business. Some people will take sides, plucky local managers versus evil foreign over-lords is one theme.
Professional Spanish management verses local inexperience is another. The truth is probably somewhere in between. It's fair to say that the local ownership and management saw Rayo OKC as a long term investment that would not provide a return for some years yet. They wanted, expected and planned to play the long game, build a fan base, reach out to the community and grow the club into a stable success.
It's also fair to assume that the European owners are not necessarily tuned in 100 percent on the geography and culture of an American NASL soccer franchise. They want an attacking style of play they believe will attract soccer fans and bring people through the gates. With both sides sincerely and genuinely believing they are in the right, based on years of respective experience, albeit on different continents and in different cultures, there is little room to meet in the middle.
There is plenty of blame to go around as to how this was handled, but handled it most certainly was. Hopefully, as the fog of war lifts, people will be more inclined to go on the record in the very near future. However, as we all saw at New York in the first post-change game, results matter and the thoughts and opinions of the fans will be heavily influenced by what happens on the field. The long term survival of a club, let alone its growth or expansion, lies in the hands of the supporters. If the team provides an attractive product, people will buy it; if not, they won't.
Soccer in the United States does not have the century of history and generational fans willing to stand in the rain, or in this case the unforgiving sun, and watch their club lose again and again. No fan can be taken for granted, no dollar through the gate counted on. The zip code or nationality of the owner is irrelevant. Sure, it's nice to think of home grown talent and investors who care about the local community, but all too often that is a pipe dream. Even owners like Sean Jones who invested significant sums of money motivated only through passion and a love of the game, not expecting to turn a quick buck and retire early, have a limit.
So, if we don't assume malice from either party, the take away is this: The majority owners wanted a team that plays and acts like a European club. The local owners and management wanted a team that plays and acts like an American franchise. For the Spanish, it is a case of "if you build it, they will come." For the Americans, "They will come if you build it."