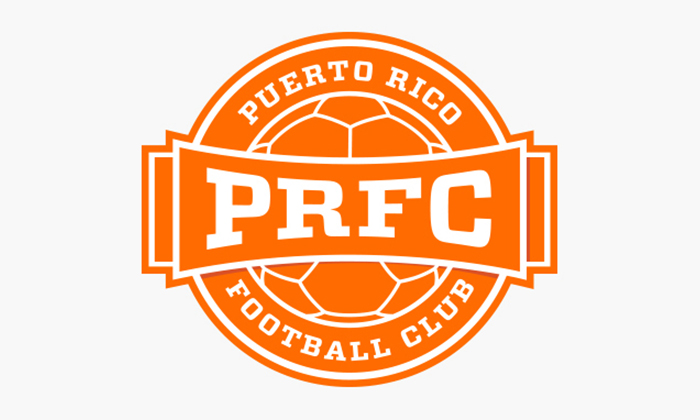 Thomas Payne Interview: Part 3
As Rayo OKC and Miami FC continue to roll out one impressive player announcement after another, there is one team that has thus far escaped any kind of media coverage, and that's the newly founded project of Carmelo Anthony – Puerto Rico FC. What many people do not know though, is who else is involved in building this franchise from the ground up – in the shadows of the now defunct Puerto Rico Islanders. Besides Adrian Whitbread, few people outside of soccer know who Tom Payne is, what his history in the sport was, and how he came to be the new president of PRFC. We sat down with Tom via phone, and asked him some serious, and not so serious questions.
Part 1 can be found here, part 2 can be found here.
---
MFP: Is there a plan to create an academy then?
TP: Not quite yet. You know, I said this to the federation, when you're first coming in you have to worry about the professional team first. It takes a lot to build that. I've got to build an entire office. Every single body, every single department, the team side, the players, you know? So you've got to focus on the professional team first, then align yourself with the youth club here. I think eventually we'd like to have our own youth development program, so that we're having a say in developing the players. I told the federation – they have a thing where we have to have a thing where they have an older age team that plays in the tournament down here called CFU – Caribbean Football Union – you have to have teams with U15, 17, 19. I said to them coming in right now, I'd prefer to have U8, U10, and U12 so you can still develop kids. When they're 17, they are what they are. I think down the line though, we will certainly look into that. We will want to do that. I will tell you this, there is a dearth of fields here. There's very few soccer fields and soccer complexes. The biggest and best one is in Bayamon, and we're talking with them right now about a partnership so that we can make use of those fields for some of those programming initiatives that we talked about.
MFP: That was actually going to be my follow-up, where are you going to practice? Is it going to be on the pitch itself?
TP: Well, we'll do that a little bit, but with grass we don't want to take too much of a chance. We're use a local facility that we're in talks with right now. Basically a youth club that owns it's own facility so that hopefully we'll be able to come to an agreement to be training there. We're in a funny position because of starting in July, I'm not sure if it's a good or a bad thing, but it is what it is, so we'll probably have a skeleton team in March, certainly not a full team, because we need to leave a good chunk of spots open for when the players come out of contract in May. We'll probably have a half a team, or probably less but they'll be starting to train in March.
MFP: So you'll have a starting eleven or so?
TP: Yeah, probably. 10 to 12. Then hopefully complimented with some Puerto Rican project type players. We're going to do some try outs in the United States, and then here. Getting started in March, gaining some semblance of a squad is important because these younger players right out of college, or even some of these foreign players, we want to be able to have them come in and train and see what they're really all about. As opposed to just seeing players from film. That gets hard. Because you're not really sure what their competition was in some areas. We've been blown away by some of the CV's we've been getting from players from all over the world. Obviously we think from an international standpoint, what makes the most sense is Central American and South American players, for a million reasons. One is proximity, two is being used to living in a similar environment, and three being used to the weather and the heat. I got an email the other day from a player in Iceland, and I had to tell them that it probably wouldn't be a good fit. It's 100% humidity in the summer, and it's hot. But we want to use that as an asset for us, really.
MFP: I'm here in Tampa Bay, and it's amazing how much a factor it is, when you see a lot of the northern teams, the Edmontons and the Ottawas, and to some extent New York, when they come down in the summer, you see them wilting a little bit because they're just not used to the heat and the cramps and the conditioning it requires.
TP: I lived in Orlando for 17 or 18 years, so the weather is not all that different. Even though they may have trained in Florida for a couple of weeks, it still doesn't take the place of being here every day, and don't forget that your adrenaline is up when you're playing games. We need to make that an advantage for us – but so does Ft. Lauderdale, Miami, Jacksonville and Tampa.
MFP: When we were talking about starting in the fall being a challenge for a multitude of reasons, the first being player availability and then second not being able to do more recruiting because everyone is currently with another club, so it's a wider net you have to cast, why was the decision made to start in the fall, versus 2017?
TP: I think it was probably some pressure from the league, but I'm not 100% sure. I wasn't around at the time, but that was probably part of the equation, and I'm sure there were some reasons from Carmelo, since he wanted to start in the summer. He plays professional basketball, but this is his baby. I talk to him all the time, but it's a privilege for me, I really like him. And there's some pragmatism – he can actually come to games in the summer, he cant come in other parts of the year. I think part of it certainly was the league, but I don't know the exact answer. I told Carmelo when I came back to New York to meet him, that if they let us start in 2017, I would do that for sure. I come at it from a much more pragmatic approach, but selfishly, I'd love the extra nine months so I could build the proper staff, office all those things. But on the flip side, starting quickly forces you to get things in order. We'll be ready for it. But you bring up a good point, I'm not going to lie and say that we haven't lost any players that we really wanted. But it comes down to players want to play, and they don't want to train every day – they want to play games, and actually we want them playing games. If we had more time, we'd sign and bunch of guys and loan them out for the spring, but that's proving difficult time wise. I think there's positives. We'll be able to pick up some players that other teams can't, because they're full in May and June. The drawback is that we've lost a few guys that wanted to play in March. We just have to roll with it. The way I look at it, for every player we miss there is another one who is just as good and at the same price point, for the most part. The international players need to make the difference, and they're playing until May anyway. We're certainly not going to make any excuses if we don't play well, or if we don't win games. I did an interview when I was at the league meeting in Atlanta, and I clearly stated that our goal is to make the playoffs, and to win the Closura, otherwise why bother? Our coach is out scouting on the west coast right, watching MLS and USL / NASL training. MLS to see what players sort of fall out or become available on loan. There's a lot of positives for players that want to play. There's a lot of positives about playing in Puerto Rico. One is the language, and two is out where the players will probably live, near the training, is a lot less expensive than in the US. We're always playing on grass. Those kinds of things are all positives for players. A lot of these guys are signing contracts and don't even realize that they're going to be playing in a high school stadium with field turf and football lines. For me the high school stadium is not the bad part, it's the turf is bad enough, but turf with football lines is a little defeating. I even remember in MLS in 2009 they told me that the championship was going to be in Seattle, and I remember at the league meeting, and I said "are you crazy?" And they said "well Seattle has the best fan base," and I said "well yeah, but the game is on field turf which means it doesn't look good on television" and the one thing that American soccer still needs to conquer is TV. The ratings are still poor. And I say, part of that is obvious, people are watching the EPL. But guess what, when they watch EPL, the game is on grass and it's the highest quality of play – partially because it's on grass. Also because it's great players, but we can at least take that part out of the equation – if our national games were on grass. We've got a long way to go there, and it is what it is, but again, that's not any kind of hindrance for us. We'll have a full pre-season in March, April, May we'll probably travel and play some games and get ready for our season.
MFP: Now, about the infrastructure that you are putting in place there – you mentioned that you were going to be broadcasting locally, were there plans for an away broadcast as well?
TP: Yeah, I can't really talk about the partner yet, but our goal goes back to what we were talking about earlier, which was creating a brand, a fan base, and a interest level all over the Eastern part of the United States in particular where the highest percentage of native Puerto Ricans live, so obviously the league sets up pretty well from that perspective with four teams in Florida, and in New York, and in those kind of place that fit in very well with our demographic – so yeah, we expect to show all of our games both at home and away. It's really important, the tv thing – I was just at the league meetings, I ended up meeting with our broadcast partner afterwards and I told them flat out, we will support you in any way you need, we'll get you everything you need on time, we want you to come do your tv show from Puerto Rico, and to me a league is only as good as their tv partner and it's ratings, and I was a very surprised how some of the teams were guarded as far tv deals – not non-cooperative, but that was one of the first look for people. Listen, when I was with the Galaxy, for a lot of years there we were the ones that paid the bills around the league, and we had a million national tv games, which the MLS works, it can hurt you financially because the league has all these league sponsors, and in essence if I'm on TV with 10 home games, that means that's 10 games that I can't sell local sponsorships in a lot of the bigger categories. Here it's different. I think we can be as supportive as possible, and I think that we have a game of the week is really unique and positive, and I want to support that as much as we can.
MFP: Building on that, do you guys have any specific plans to encourage traveling fans to come down?
TP: I think so. I think it's a little early. It's not priority one, I would say, but we've already heard from a couple Northeastern teams, interest in their fans in coming down here, and we're hoping to support that with a relationship with some tourism boards, and those kind of things. It's early days. We're hoping we're going to build an organic rivalry with the Miami FC, they're a brand new team like us, and they're the closest team to us. A lot of people from here live there, a lot of people that have worked in Miami live here and worked, so yeah, I think there's certainly an opportunity. It's not as easy as you think. We used to get this a lot with the Galaxy too. It's hard to figure out how to make it work, financially, but yeah we're going to be incredibly supportive of any teams that want to do something like that – we realize we're a vacation destination, but at the same time, we're hoping that when we go to New York to play the Cosmos, we're hoping to have 500 Puerto Rico FC fans in attendance supporting us.
MFP: Speaking of fans, do you have a supporters group?
TP: Yeah we do actually. When I moved down here in December, I met with the fan club that was here before. Like 45 of them came out at the spur of the moment to meet with me, and it was really positive and really supportive. They're called Bara Naranja – we're being as supportive as we can, and they're already starting tailgates.
So the response I got was fantastic – they were really happy to hear that we were gonna do things a little differently from the way the team before did things where they felt a little isolated from them in the end – which is kinda typical of how things usually end. We've got them behind the goal – we've already worked them to figure out what section they want to be in, so I'm hoping we can build a meaningful supporters culture with them. We want to be supportive of them.
MFP: Questions about the CCL – I know this came up not too long ago. Are you eligible for it?
TP: What year are you talking about?
MFP: It's already past due for 2016, so we'd be looking at 2017.
TP: That was one of the things when we left New York, I said listen there's no reason for us to go bonkers and try and put a team together and possibly make a ton of mistakes just so we can play in the CCL right at this second. I'll say this though, it's really important to people here. It really is. It came up in the supporters meeting, they all talked about how big a deal and how big a moment it was when the Islanders made to the finals. They talked about meaningful it was, and it's funny, I'm sitting there and I'm a Galaxy guy, and they're talking about how huge it was that they beat the Galaxy. So it is a really important part of the equation – we want to be the best team in the region, in the Caribbean, so we'll certainly focus on it, and look to do really well, but we'll worry about that after the NASL season.
MFP: Last question – how are you going to deal with the travel issues for the team itself? You've got places like Edmonton virtually on the other side of the planet, and it does help to have Florida teams close by, but at the same time Oklahoma City is not exactly close by.
TP: It's difficult. I'll be honest I pushed back on the league with the original schedule when I first started here, I know a lot of people in the league actually, because a lot of them used to work at the Home Depot Center when I first got there, but there was one trip that involved Oklahoma City for example, that I just thought we're not going to do this, it makes no sense, it's too difficult, it's doesn't give us a good chance to win a game. So I pushed back on that, and in their defense, they were great about it. They figured out a change that was at least a little better, but listen it's not going to be easy. What I had actually pushed for was to play Minnesota / Edmonton back to back, Wednesday Saturday and getting that out of the way in one trip. We didn't get that accomplished, but our schedule is ok all in all. But you're right, it's difficult travel, we may have to spend a little bit more in hotel rooms, because we have to go in an extra day in advance where a lot of other teams don't have to do that. To your point, Florida is a very easy trip – so that's a positive. Ottawa is difficult. The bigger issue is that a lot of these places we can't go direct, I know obviously Edmonton we can't. That's the harder part, because you have to spend an entire day traveling when you have to start making connections. But we're not going to start making excuses, other teams have their own difficulties as well.
MFP: I really appreciate your time.
TP: Absolutely.