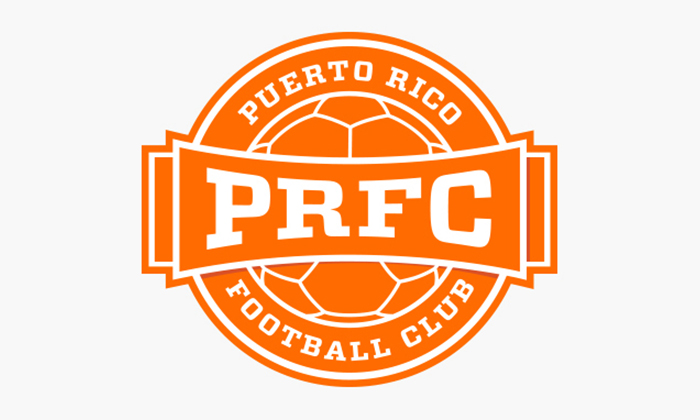 Thomas Payne Interview: Part 1
As Rayo OKC and Miami FC continue to roll out one impressive player announcement after another, there is one team that has thus far escaped any kind of media coverage, and that's the newly founded project of Carmelo Anthony – Puerto Rico FC. What many people do not know though, is who else is involved in building this franchise from the ground up – in the shadows of the now defunct Puerto Rico Islanders. Besides Adrian Whitbread, few people outside of soccer know who Tom Payne is, what his history in the sport was, and how he came to be the new president of PRFC. We sat down with Tom via phone, and asked him some serious, and not so serious questions.
Part 2 and part 3 will be out later in the week.
---
We tried starting off with a simple joke, just to lighten things up. It fell flat.
*setting up recording via Quicktime*
MPF: Just so you know, this call may be monitored for quality assurance purposes.
*crickets*
TP: Yeah.
MFP: *nervous laughter* Ok! So quick background – You were with the LA Galaxy before, is that correct?
TP: Yeah. I was the president of the Galaxy. I mean, I had a number of positions leading up to that. But I was was the president of the Galaxy for a number of years, including the David Beckham period. I worked in soccer even prior to that, at Disney Sports in Florida.
MFP: So how did you end up in Puerto Rico then?
TP: Well, I mean I'll tell you the whole thing. So I was at Disney Sports in Florida, I kinda started there right as the complex was opening. It's a pretty well known now, amateur, basically youth sports facility, at Disney World in Florida. I helped build the biggest and most important youth tournament in the United States, called the Disney Soccer Showcase, which is attended by over 700 college coaches every year. Among a bunch of other soccer related business which included 5 or 6 different tournaments. I became pretty well known there talking with every college coach in the country and every top director of coaching at the best clubs around the United States, and from there I got recruited to the Galaxy back in 03. I think I first started there as Director of Business Development. I started out specific to this facility that the Galaxy was going to have at the Home Depot Center, and how do we make a business out of the ancillary fields, etc. Then I kinda graduated, and it didn't take more than a couple of years before I was the President of the club in name from 08, but most people would suggest that I was running it from 2006 until I left in the summer of 2012.
So as it relates to the Galaxy, there was a call to see if I would have interest in pursuing this position as President of Puerto Rico FC. Since I left the Galaxy, one of the things I've said on a number of occasions, was that I really looking for the opportunity to start a club from scratch – meaning build everything. Build the entire organization including the team side, and I got that opportunity here. I went and met with Carmelo Anthony, probably in October maybe September, and I was really impressed with him – with his engagement, and his involvement, and how bright he was, and sort of the vision he saw for what this can be. I know they were talking to some other people, and they decided to go with me, so I accepted.
MFP: So you're familiar with the startup phase with MLS and the Galaxy, but now you're going from top down on a smaller scale, is that right?
TP: Yeah, I mean you gotta remember, when I moved down to the Galaxy they had been playing since 95, but I was there in time for the first game ever at the Soccer Specific stadium – the Home Depot Center, now the Stub Hub Center. Prior to that they played – you know – I don't know how successful you can be playing in front of 15,000 people in the 80,000 seat Rose Bowl. So for me, that's kind of a negative visual. One of the things I oversaw at the Galaxy, I almost look at it as a startup, obviously we had some fans already, but if you go back and look and you'll see that the day that David Beckham was announced, not even announced, the day that he arrived, the Galaxy was an entirely different club. Our uniform was different, our badge was different, and I oversaw the entirety of that. So from that perspective, that was kind of a… it wasn't a startup, but certainly a re-org. Here, I've liked the idea. We've played a couple of times with the Galaxy, once in an actual tournament, and once in a friendly, we brought the team down here in 08.
The one thing I've noticed that I've been here, a month and a half now is, there's certainly not really a full on soccer culture – baseball is still the national sport here and they've had unbelievable success with players from Puerto Rico, but certainly there are a lot more people interested in soccer than there were even five years ago, or seven years ago when I brought the Galaxy here. A lot more kids playing. It's still small on the big scale. We're dealing with one youth club here and they're the biggest club on the island, but in Southern California, they would be the smallest. That's part of the equation. But I do think there's a real appetite. People are walking around with international soccer jerseys on, and things like that, so it's an exciting time. Part of it to me, is building the entire front office staff. The head coach and the technical director were already here when I got signed, so that's the only thing that I would say is a little different about our situation as a startup.
MFP: To ask more about the LA connection, do you have the same kind of plans for Puerto Rico to start off with a halo player, and that be your iconic face for the franchise, or do you want to do things a little differently?
TP: I don't know if we'll do that. Here's the thing I think is a little different. David Beckham, Landon, Robbie, those guys, you know put the Galaxy on a different level. I tell people I ran the biggest club in the United States, and I think that's true. One thing that I see different is that Puerto Rico in the NASL / USL, except maybe of the Cosmos, is we can become a meaningful brand outside of Puerto Rico. And that's part of the enticement for me – how do we build this brand bigger than just the island? It's 5 million people that identify themselves with Puerto Rico on the East Coast of the United States. 1.2 million live in New York City. 800,000 live in Orlando. Well, how do we galvanize these people and have them watching our games on television, and have them come to our games when we're in the market. Those kinds of things. That was one of the things that really interested me, I think that's part of the charge for me in the first couple of years – to figure that part of the equation out. But certainly this is one of those things that I asked Carmello, why Puerto Rico? And when I interviewed with him one of the things that impressed me is that it was just him. There were no other people sitting around, you know business people, and that's pretty cool – when you deal with real high level athletes or celebrities, often times there's a lot of people sitting around asking the questions that maybe the boss, in this case Carmello, isn't. So I was really impressed with that. I asked him why Puerto Rico – the economy is not good, and you have all these things going against you, and that was part of the reason why he did do it – to bring something really positive to the island. Where his father was from. To really create an aspirational environment around soccer. He's already done that with basketball. He's already really well known. People really think highly of him. Because every year, I think six or seven years now, he's come down here and he's done fundraisers and things, building basketball courts, doing things with at risk kids. We look at that as part of what we need to do on the soccer side as well.