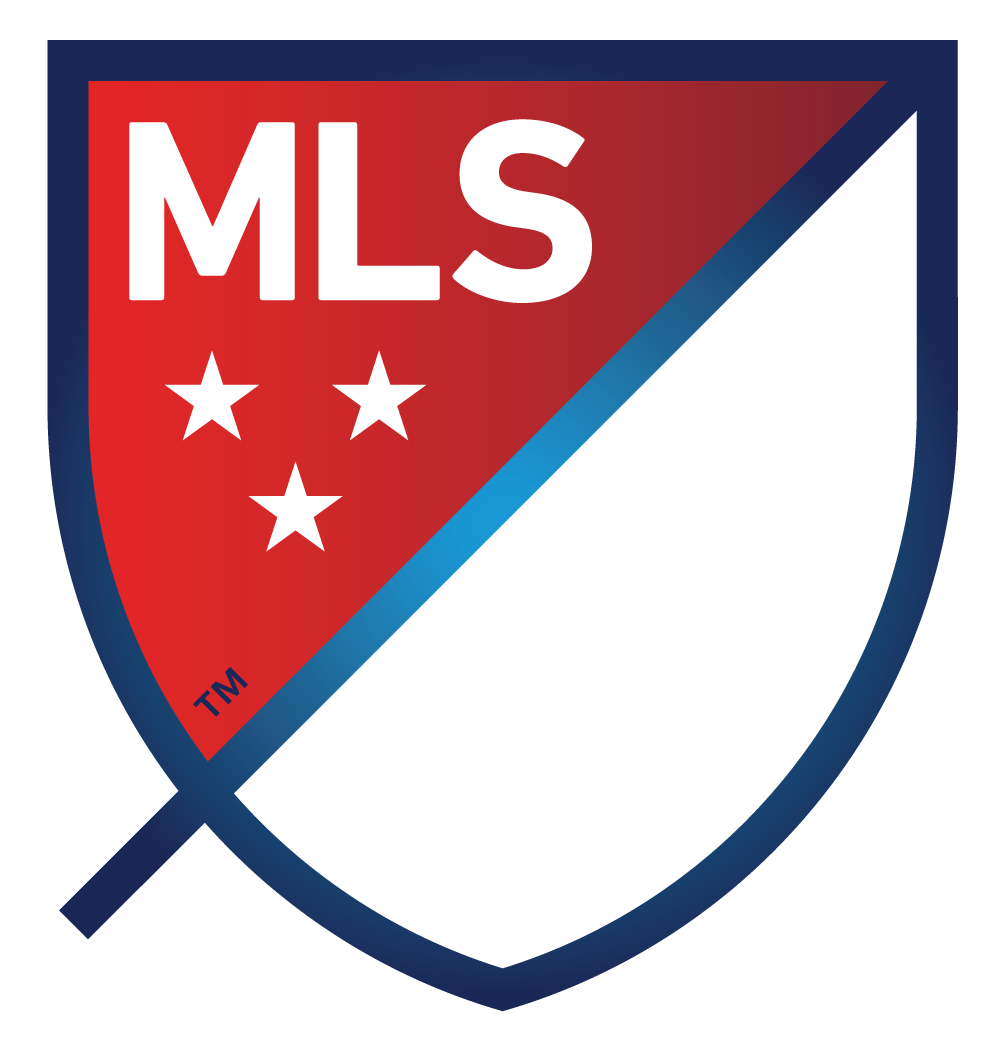 The Future Of US Club Soccer At A Crossroads: Part One – USL's Second Division Ambitions & The Consolidation of US Soccer Under MLS
The present divisional hierarchy of US pro soccer came about as a result of a schism between the United Soccer Leagues and a group of team owners that came to be known as the Team Owner's Association.  Unhappy with the sale of USL by Nike to NuRock Holdings, the TOA formed the new North American Soccer League as an alternative to USL. There was contention over which league would be sanctioned as US Soccer's official second division. After a season shared by clubs from both leagues in an United States Soccer Federation-forced joint venture called USSF D2, the federation determined that NASL would proceed as the country's second division and USL would be the third division.  These "Soccerwarz" are chronicled in a book by that name, by Kartik Krishnaiyer, who served as the communications director for the NASL during that period. Like many wars before it, the resolution of that conflict planted the seeds of the next one.
Fast forward a little more than half a decade and a greatly expanded United Soccer League (minus the "s") is petitioning the USSF for D2 status.  USL commissioner Jake Edwards expects a decision from the federation soon.  "We're hoping to hear in the next few weeks," Edwards told WVXU. "They're wrapping up their due diligence. They're sending folks out to our teams now; they're inspecting some of our clubs. They're spending time with our owners. They've got a few more weeks of due diligence to go and then we're hoping to hear in the next month or so."
The decision by the USSF will be a landmark one, either way they call it.  Their decision will set a precedent as to whether the nation can have two professional leagues operating at the same divisional tier on the so-called national pyramid.  If they decide USL can be Division 2 alongside NASL, in theory then NASL could one day be Division 1 alongside MLS, so long as it survives and thrives to meet the D1 standards.  If they decide against sanctioning USL as D2, it could cement the three pro leagues into their current levels for the foreseeable future.
It is easy to imagine that the North American Soccer League did not make any friends at USSF with their lawsuit threat regarding Division 1 status.  The contrast between USL's D2 discussions with USSF and the status of NASL's D1 discussions is stark when you hear the leagues' respective commissioners talk.  While Edwards was filled with optimism regarding USL's D2 application process, NASL commissioner Bill Peterson spoke in more cautious tones to the Cosmos Country Podcast about NASL's D1 bid, "It has been a busy time for everybody the last couple months with Copa and everything else.  We haven't talked about it in a while but we will this summer and we'll continue to do that.  What we're exploring to get is — the history of those policies and procedures, why they were put in place – is this something that still makes sense today?  Or does something else make sense?  Because the landscape for professional soccer has changed so much since those days when that was instituted and maybe it's not the best thing.  If it is the best thing, then how does it work for everybody on an equitable basis, and doesn't work in a way that would somehow restrict a league's ability to grow."
USL certainly has some outstanding success stories, but the USSF will need to look at the league as whole when determining where it ought to sit in the national pyramid rather than just examining the USL's upper echelon clubs like FC Cincinnati, Louisville City FC and Sacramento Republic FC.  They must also look at the clubs who are struggling.  And then there is the matter of the MLS reserve teams.  The USSF must weigh heavily whether they want MLS reserve teams in the second division.
Reserve Teams In The Second Division?
Reserve teams are handled differently across the top soccer nations in the world. The English leagues do not have any reserve teams in their official pyramid.  There is a separate reserve league system for them.  The German leagues permit reserve teams in their official pyramid but reserve teams are not allowed to play above the third division.  The Spanish leagues will allow reserve teams to be promoted as high as the second division.  USSF must decide where it feels reserve teams must top off.  In a country as large as the United States, with so many metropolitan areas capable of supporting clubs at the D2 level, it would seem an odd choice for the USSF to allow reserve teams in the second division.
If they decide to bar reserve teams from the second division, USSF will also need to determine where the line is that makes a club a reserve team for MLS.  USL currently has five types of clubs:
Fully independent teams, such as San Antonio FC

Independent teams with an MLS affiliation in which players are loaned, such as OKC Energy

Teams where the business operations are run independently but the soccer operations are run by an MLS team, such as Rio Grande Valley and soon to be Reno 1868

Reserve teams that play under their own brand in a different market.  Only Bethlehem Steel FC qualifies today

Full blown MLS reserve teams in the same market as the parent, such as NYRB II or LA Galaxy II
For the sake of limiting participation in D2, USSF could choose to draw the line between Type-2 and Type-3, Type-3 and Type-4 or Type-4 and Type-5.  The Portland Timbers interest in starting a second USL team based in Boise may point to a future where, similar to Minor League Baseball, MLS teams have multiple affiliated clubs across division levels.
NASL Commissioner Bill Peterson articulated the reserve team concern well in an interview with Empire of Soccer.  "To me, there are championship leagues, reserve leagues, and amateur leagues. You are one of the three. You are either playing for trophies, playing to develop players, or playing for the love of the game. We are a championship league. We play for trophies. [USL] have developed a league where they are, in my opinion, a reserve league, and that is where they are having success — and rightfully so. I think it is great for the game, great for MLS, great for the players to get a chance to be in a development system, but it is completely a different model from what we do."
"At some point, the Federation needs to realize what [USL] have assembled is a reserve league," Peterson continued. "The majority of the teams are reserve teams for MLS. I think it is a wonderful model for MLS, but let's stop kidding ourselves about what it is. It's a reserve league."
In truth, USL is a hybrid of a reserve league and a championship league, and to be suitable for the next level up, they may need to alter the very formula that is driving their success.
The Louisville Case
While the current USL system makes it easy for new franchises to join, it may be chaffing against the ambitions of some of the league's top clubs.  USL insiders also see change in the cards for the league to grow in a way that allows its upper echelon clubs to maximize their potential.  Louisville City FC president Amanda Duffy suggested to the Louisville Courier-Journal that a culling of weak clubs from the top level of USL could be in the league's best interest, "I think there will be a point where some of the organizations will be forced to make decisions," Duffy said. "And in my opinion, I think we'll see continued evolution of this sport at the Division 2 and Division 3 levels. Expectations and operating expenses will go up for some of the current organizations and there will be a point where the revenues just don't match those operating expenses."
Duffy sees several advantages to Louisville City being able to stake a claim as a second tier club going forward.  "I don't think we have lost anything by saying we're Division 3 and I don't know that we gain anything by saying we're Division 2," Duffy said. "But I do think just from the elevation standpoint, it will help us with corporate partners and at the community level. There are selling points we will be able to use to our advantage."
In a club soccer pyramid that was less dysfunctional than the one we have in the United States, the obvious answer might be for Louisville City to join the actual second tier league, NASL, especially since the long term prospects of Louisville for MLS look unlikely.  However, the club seems committed to the path of taking USL to D2 status.  Louisville chairman Wayne Estopinal told the Courier-Journal that NASL approached his team about switching leagues but LCFC turned them down.  "The USL is strong," Estopinal said. "Anybody can beat anybody else any night of the week. I respect what the NASL is doing. I know some of the owners. They've approached me if there's any interest. (But) Why would I leave a league that I think is stronger?"
The Nashville Case
One fluke year in the Open Cup notwithstanding, it is difficult to argue that USL teams are as strong on the field as NASL clubs top to bottom. Still, the league certainly features several clubs that could hold their own in Division 2.  A less hyperbolic interpretation of Estopinal's sentiment would be to read it as meaning the USL has a stronger business model than NASL.  Certainly, the explosion of growth in the USL demonstrates the league is attracting more investors than NASL.
The primary driver of the USL's appeal over NASL for investors is lower operating costs. Two key factors driving that are reduced travel costs due to regional play afforded by the quantity of teams in the league, and the potential for an MLS affiliation to provide a club with an infusion of resources from outside.
A few months prior to their announcement as a new USL franchise, I spoke with Nashville FC's Chris Jones about how he saw the choice between NASL and USL as the leaders of Nashville FC evaluated pro options. "Both leagues have strengths," Jones said.  "NASL has some good brands and ownership groups with deep pockets.  They are modeling it like a European league.  All good things.  The USL has the connection with MLS which is a huge feather in their cap.  By and large it seems less expensive to operate a USL club than a NASL club.  The lower costs of the USL are attractive. In an ideal world we wouldn't have to pick and could work our way up through the leagues, but we aren't there yet as a country and soccer federation."
Jones' statement that teams should be able to work their way up through the leagues is so simple and obvious yet so far away from the truth of the present situation in US club soccer. It is not only that the USSF "pyramid" lacks promotion and relegation, but it also lacks any real cooperation between NASL and the other two leagues.  A team like Louisville that may have reached its potential in D3 should move up to D2.  A better functioning model would see successful USL teams advance to NASL before MLS, and struggling NASL teams drop down to USL.
The San Antonio Case
The partnership between MLS and USL makes sense for both leagues on a lot of levels.  The reserve teams and affiliates in the league allow MLS teams to develop talent better.  It is a way for owners of USL teams to reduce expenses and showcase future MLS stars, similar to the model of minor league baseball.  However somewhere along the way Division 3 become the preferred path to Division 1, bypassing Division 2.
Years ago the San Antonio Spurs acquired the rights to a USL franchise in the Alamo City.  They were beaten to market by Gordon Hartman's San Antonio Scorpions, a NASL club with an unique business model.  The profits of the Scorpions went to support Morgan's Wonderland, an amusement park for special needs children run by Hartman.  After four successful seasons, Hartman sold Toyota Field, the Scorpions' expandable stadium, to San Antonio city and Bexar County.  The Scorpions ceased operations, clearing the way for the Spurs-owned San Antonio FC to launch in USL, playing out of Toyota Field.
The beautiful part of the San Antonio soccer story is that Hartman was able to turn his Scorpions investment into a win for a more noble cause.  That is certainly the bigger picture in that story.  However, in the less important picture of US club soccer structure, the case demonstrates the bizarre triangle existing between MLS, NASL and USL.  Ever since the Scorpions debuted to impressive crowds in NASL, San Antonio had been a vocal candidate for MLS expansion.  The Spurs/San Antonio FC ownership intends to accelerate those efforts.  They could have easily acquired the rights to the Scorpions in NASL and demonstrated their suitability for the big leagues in the second division.  Instead they decided to enter San Antonio FC into third tier USL.  Shouldn't owners with ambitions of D1 be placing their teams in D2?  The answer would be yes, in a system that is not as dysfunctional as the one we have now.  The reality is that a club like FC Cincinnati, which is an obvious MLS attempt in major league media market, chooses USL over NASL today, because of the partnership between USL and MLS.
What D2 May Look Like In a MLS-USL Model
MLS owners are not interested in promotion and relegation.  Jonathan Kraft of the New England Revolution summed the MLS stance on pro/rel at BlazerCon last year:  "This soccer league is in the United States. The United States is about having top tier teams in all their sports and then there are minor leagues to support all those sports. That's what works in this country and in this culture."
In case you think Kraft might be alone in this view, have a quote from Joe Roth of the Seattle Sounders: "Americans like winners. They're addicted to winners. I think that if the Premier League started today, I don't think they'd have relegation."
Don Garber further signaled MLS leadership's alignment against pro/rel with this comment, "Promotion and relegation was created in the 1800s. It was a system that existed because there was no other way that existed to create good competition. They were amateur teams. If you were to create professional football in England or Italy or Spain today, I don't believe you'd have promotion and relegation. We need to create a league that works for the fan base in this market.
"Nobody looks at the NFL and says it's not working because there's no promotion and relegation. If you're investing billions and billions of dollars, which we are now at about $3.5 billion invested [in MLS] in twenty years, to build something in Kansas City and they have a shitty season, to think they might be playing in Chattanooga in a stadium of 4,000 people on a crappy field with no fans, makes no sense."
So let's be clear, promotion and relegation involving MLS is not happening.  With MLS at the top level, USL to support it as a minor league, and PDL below that at a widespread regional level to develop local talent, you can see the system Kraft envisions coalescing.  There is no place for NASL in that vision.
In that MLS-centric vision, USL proceeding into D2 status makes some sense. Even if you subscribe to that world view, there are serious questions as to whether USL in its current form warrants D2 status.  To build off of what Louisville president Amanda Duffy suggested above, USL may need to either cull the herd or split into two tiers, one D2 and one D3, in order to create a D2 league that makes sense.  The USL had two tiers during the 2000s, prior to the USL/TOA split, known as USL-1 and USL-2, so it would not be the first time this has happened.
A respectable USL-D2 league could consist of Sacramento Republic FC, FC Cincinnati, Louisville City FC, San Antonio FC, OKC Energy, Richmond Kickers, Rochester Rhinos, Colorado Switchbacks, Arizona United, Charlotte Independence, Saint Louis FC and the Tulsa Roughnecks.  As a consequence of their elevation to D2, those clubs would also lose the reduced travel benefits of today's large, regionalized USL.  It is also worth noting that half of these teams are open about ambitions to move to MLS. USL-D2 serves as an incubator for MLS, until MLS decides it is finally done expanding, which will likely happen when MLS reaches 32 teams.  Then USL-D2 becomes the top available landing spot for a club in the MLS-USL system.
As a Sacramento or St Louis moves on from USL-D2, a Nashville FC or other independent team in a market that meets D2 standards needs to be ready to step in to keep the number of teams respectable.  This may not be an issue, as USL appears to be aggressively targeting expansion to the largest remaining markets without pro soccer.  NBC reported that a San Diego USL team is in the works, while reports suggest that the small market Wilmington Hammerheads will be taking 2017 off as the team's ownership looks into relocation to a larger market, rumored to be Baltimore.
If the top USL clubs were to ascend to a USL-D2, USL-D3 could remain a division below it featuring the reserve teams alongside the weaker independent clubs that Duffy suggests may have trouble keeping up with the increased standards that the stronger clubs introduce. With the weaker independents and the reserve teams in one league, USL-D3 should be able to remain highly regionalized to keep up the lower travel costs that is one of the attractive selling points of USL today.  
Below USL-D3, USL's Premier Development league could continue to play the role it plays today fostering amateur and semi-pro talent in markets across the country.  Just as Nashville FC is stepping up from the fourth division NPSL to USL, FC Tucson and Albuquerque Sol FC are looking to make the leap from PDL to USL (D3) in the coming years.  Coupled with strong academy programs, a pyramid consisting of MLS, USL-D2, USL-D3 and PDL gives MLS and USL a complete talent and market development system akin to the partnership between Major League and Minor League Baseball.
What Would USL-D2 Mean For NASL?
USL's ascent to second division status would put the North American Soccer League in a precarious position.  With its D1 ambitions, NASL has set itself up as a potential rival and threat to MLS, and MLS has proceeded in forming its major league-minor league system without NASL accordingly.  Should NASL not be able to compete and survive, that will not be MLS's problem.
The NASL has three things going for it: sole D2 status, lower expansion fees than MLS and operating policies that allow owners greater control over their club and brands than MLS owners have.  In this scenario, NASL would lose one of its three advantages. The recent news that MLS is planning to raise its expansion fee to over $200 million will benefit NASL as the pool of potential investors able to pay MLS's price gets smaller. As for the other advantage, the greater freedom also comes with greater responsibility in terms of each club mapping out its own success.  A NASL club can go out and spend whatever money it wants to build a team, as Miami FC has done this year, but it also must figure out its own path from a marketing perspective, for better or worse.
The threat a strong USL-D2 would pose to NASL would be the potential for clubs to defect.  This might be particularly appealing to those ownership groups with eyes on one of the likely last eight MLS berths.  The Carolina Railhawks or Indy Eleven may feel their MLS chances are greater playing ball in USL-D2 than continuing in an adversarial NASL.
Should USL's rise to D2 become a killing blow to NASL, NASL clubs that wish to keep going would for the most part be welcomed into USL.  An exception to that might be the New York Cosmos, who would have to buy out Red Bull and join MLS through acquisition or return to the history books.  Similarly, Riccardo Silva would have to decide if Miami FC is a worthwhile pursuit in that paradigm; Silva might have to choose between joining Beckham's MLS group or moving on.  Rayo OKC is also unlikely to find itself welcome in USL due to the presence of the OKC Energy.  The ownership might have to choose between relocating or ceasing operations. Short of those three clubs, all other NASL teams could likely live on in some form in USL.  In the case of the Ottawa Fury and FC Edmonton, moving to the Canadian Premier League, should it materialize, would make more sense than USL.
USL getting official D2 sanctioning is a mortal threat to NASL.  The NASL would need to respond by creating an alternative to the MLS-USL structure that is compelling enough to attract new investors and the many soccer fans in North America that may not embrace MLS today.  In Part II of this article, we will look at how NASL could create a promotion-relegation pyramid structure independent of MLS and USL, to offer US soccer fans a worthwhile alternative to the closed system MLS and USL are developing together.