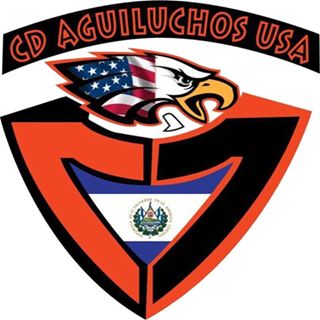 CD Aguiluchos USA to Test New Market Next Season
CD Aguiluchos USA has announced that they will be playing at least part of their 2017 NPSL season in Mendota, CA at Mendota High School. They want to test the fan base there for a potential move to California's Central Valley full time. Mendota is in the Central Valley in Fresno County between Interstate 5 and California State Highway 99, about 40 minutes west of Fresno, CA.
Aguiluchos USA's owner Rodger Amaya has stated that his plan is to play half of the 2017 NPSL season in Mendota, and continue to play half of their home schedule in Oakland, the home they have held since the team was founded in 2012. Amaya said: "I am very fond of Oakland and it will always be our home, but the market is difficult, there are many who have never played [soccer]." The 2016 regular season included 7 home games in 2016, so whether half of the home schedule means 3 or 4 games in Mendota is yet to be determined.
Aguiluchos is coming off of a season where they almost grabbed the regular season Golden Gate Conference title, before getting knocked out of the playoffs at home by Northwest Conference Champions OSA FC of Seattle/Tacoma Washington. Aguiluchos also picked up their first ever win in the 2016 US Open Cup vs. SF City FC before falling to Sacramento Republic in the 2nd round. This was following a season in 2015 when they went all the way to the NPSL national semi finals.
While featuring one of the top teams in terms of player personnel, coaching, and performance on the field in the Conference, Aguiluchos is not gaining the attention Rodger Amaya believes the team deserves. He is left feeling that Oakland and the Bay Area soccer market does not connect with the community project that he is building. "I think our record and the seriousness we have given the project in our 3 years of existence will have more projection in the Central Valley." He also feels overwhelmed by "large investors, like the Warriors, 49ers, A's, and Giants." He wants to "inject fanaticism across the Bay, and it is very hard to compete with those monsters as Aguiluchos is a new project."
Amaya wants "markets craving a project like ours" to test in the Central Valley in 2017. The Mendota community "opened the door, the school district, the community and other organizations." He believes this community will be a positive launching point. "We are considering all of the Central Valley, but using Mendota as a reference point." He "intends [for his team] to cover the entire Central Valley."
The NPSL had no comment at this time, when asked about the 2017 semi-move, and the possible full move of Aguiluchos USA.