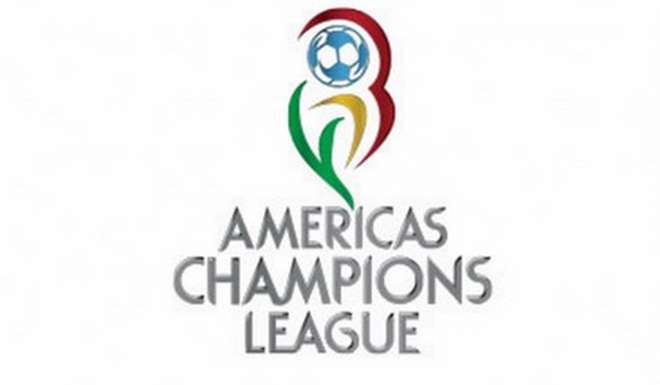 The Time Is Right For The Americas Champions League
When Riccardo Silva first floated the idea of the Americas Champions League, a tournament with 64 top clubs from CONMEBOL and CONCACAF nations, it seemed too audacious for its time.  Two things have occurred that may change that perception since Silva shared his ambitious vision for a Western Hemisphere answer to the lucrative UEFA Champions League last year.  One, the Copa America Centenario combining national teams from the Americas has set records for both attendance and TV ratings.  CONMEBOL and CONCACAF officials are already talking about how to do it again.  Two, Silva has shown with Miami FC that he is not messing around with the above market price acquisitions of Richie Ryan, Michael Lahoud and Poku to strengthen his club for a Fall Season run.  He is a man determined to make his mark on the game.
The success of Copa America Centenario will have the continental confederations, national federations, clubs and sponsors taking proposals for potentially lucrative joint ventures between CONCACAF and CONMEBOL more seriously. Back in March, Silva told One World Sports that he already had $440 million in sponsorship dollars lined up.  If you still think he's kidding, note that he hired heavyweights such as former US Senator George Mitchell and former NFL commissioner Paul Tagliabue as advisors on the ambitious project.  Also note that as a founder of MP & Silva, one of the world's leading sports media rights companies, Silva is an expert on the matter of monetizing events of this scale.
The UEFA Champions League drives $2 billion in revenue, according to Silva.  Even if the Americas Champions League drove a quarter of that, it could make a huge difference to the coffers of participating clubs.
What Does MP & Silva's Acquisition Mean For A Potential ACL?
Sports Business Journal reported last year that MP & Silva added former executives from Soccer United Marketing, Bloomberg Sports and Serie A club Bologna to help run the project in addition to Mitchell and Tagliabue in advisory roles.  Since that time, MP & Silva has had a change in ownership. A 65% ownership stake in MP & Silva has recently been acquired by Chinese investment firms Everbright and Baofeng.  Variety reports that the existing MP & Silva shareholders will retain a 35% stake in the company.  
"This partnership will provide MP & Silva with additional financial resources to accelerate the growth of the business and build on over a decade of success," the companies said in a statement. "The new partners will bring expertise and experience that will help facilitate the development of the group internationally, particularly in the rapidly growing and increasing important Chinese market. Additionally, MP & Silva will have access to new and exciting technology, such as virtual reality and Internet-based services that are transforming the delivery of sports events and content."
In March, Silva indicated to One World Sports that his company was just becoming big enough for a project this ambitious. "The time is (right) for the project. We're now big enough to think big.  And I think we're big enough to manage this kind of project. Maybe a few years ago, we weren't ready for that. We had these kind of ideas but weren't ready from a structural, a financial, point of view. We didn't have the matureness of our group. Plus, we can also add the maturity of soccer in the U.S. Maybe, a few years ago, soccer in the U.S. wasn't ready enough to play at this kind of level. Now, soccer is growing, and I think the timing for soccer in the U.S. – this is the moment to make the next step, because soccer has had a very good growth in the last few years. We have seen European soccer leagues live on Fox and NBC. This was unthinkable until five years ago, I would say, on national networks. Plus, we're seeing MLS grow a lot at the same time. But something is missing. You see the way MLS is growing – 21,000 attendance per season, which is comparable to major European leagues; but, after the MLS Cup final, something is missing. A competition like in Europe, it's the piece the U.S. is missing. We have seen how the European Champions League was paramount for the globalization, paramount for the growth of Real Madrid, Barcelona, Bayern Munich, paramount for the growth of these brands. It's something that the South American teams lacked."
Typically when an investment firm makes a partnership like this with the founders of a business, it is meant to enhance revenue growth over a three to five year period before another, larger sale enriches both the new investors and the prior shareholders.  Investments such as this provide the funding for ambitious projects founders would have not been able to undertake prior to the investment.  The Americas Champions League vision would fit nicely in such an agenda.  The Wall Street Journal interview with George Mitchell released on June 21, 2016 indicates there is still momentum on the project even after the investment into MP & Silva by the Chinese firms.
How Would The ACL Work?
Silva broadly outlined his idea of the format to One World Sports.  64 teams from CONMEBOL and CONCACAF would participate with a minimum of $5 million prize money each for their trouble, and he is confident teams would be happy to work the tournament into their schedules considering the revenue at stake for advancing in the competition.   "First of all, the calendar," Silva explained to OWS. "From February to November, 50 percent of the teams will play only two games. We think it is important to play two games in that time period. Probably, two games in a nine-month period, we think is no problem. Seventy-five percent of the teams, will play either two or four games. Even going to the final, it's 10 games in a nine-month span. We have a dedicated team working on nine-month calendars.
"Comparing all calendars, we found some dates, and the flexibility to find a few more dates — arranging in a better way, for example, the local, state championships in Brazil. So, I think we have some dates already, and some could be found. Once again, most teams will play either two or four games in a nine-month span.
"Plus, consider the travel. Half the teams will play only one away game, and it's not even sure if it will be in the other half of the hemisphere, depending on the draws. So, playing one or two games, with a long flight, I think should not be a problem, considering each team will get $5 million to participate. I spoke with teams, they are super happy to travel, super happy to participate. As long as they are getting a chance for $10 million, and going up to $30 million, and they have the opportunity to globalize their brands, they are super happy to travel.
"Then, conflict with leagues, Copa Libertadores, Champions League, there is room for all. This is a complementary competition. Everything can be arranged, so I don't think there will be any problem. Of course, it's all material for discussion. If there weren't these issues it means the competition already existed. I'm sure we will find ways to agreement, considering that this is what the clubs want. It's time for clubs in North and South America to have the same power the European clubs enjoy. So, clubs get 85 percent of the revenue and will really lead the project. So, we believe clubs are the drivers of football. This is what happened in Europe and this is what should happen in the U.S. and South America."
How Could The ACL Be Structured?
If the revenue is half of Silva's projections, it should far surpass the combined earnings of the Copa Libertadores and CONCACAF Champions League.  Some CONMEBOL clubs are already upset with their take from the Copa Libertadores and may welcome a new competition with greater revenue potential. Sports Business Journal reported that storied Brazilian clubs Corinthians and Flamengo are among the South American teams that have pledged support to the project.  While Silva sees a future where the Americas Champions League exists side by side with the current confederation tournaments, the reality is that clubs will prioritize the competition with the most impact on their bottom lines.
Silva suggests that clubs could play an early away match on another continent, but if he wanted to minimize the chances for expensive and hard-to-schedule travel in the early rounds, the 64 club competition could start off in two brackets, one for 32 CONMEBOL clubs and one for 32 CONCACAF clubs.  Each bracket could have eight groups of four teams, with two from each group advancing to a round of 16 in their respective bracket.  After this round, the two confederation-based groups join into one "sweet sixteen" of remaining clubs that are drawn across confederations, with additional prize money for making it to that round.  This would also ensure a healthy amount of clubs from both North and South America stay in the competition to an advanced stage.
Presently, the Copa Libertadores draws the following amount of clubs per nation in addition to the defending champions and Copa Sudamericana winners:
Argentina – 4

Brazil – 5

Bolivia – 3

Chile – 3

Colombia – 3

Ecuador – 3

Paraguay – 3

Peru – 3

Uruguay – 3

Venezuela – 3

Mexico – 3
The national allocations represent 33 clubs once you remove Mexico, which will be in the CONCACAF bracket. A hard choice would have to be made to reduce at least one CONMEBOL nation by an allocation place.
The CONCACAF Champions League only invites 24 clubs, presently allocated as follows:
Mexico – 4

USA – 4

Canada – 1

Costa Rica – 2

El Salvador – 2

Guatemala – 2

Honduras – 2

Panama – 2

Nicaragua – 1

Belize – 1

Caribbean – 3, qualifying via the CFU club championship
CONCACAF would have the opportunity for additions, potentially bringing Mexico and the USA up to 5 teams, Canada up to 2 teams and allowing for permanent allocations to Jamaica and Trinidad & Tobago, who consistently field strong international sides but could use a cash infusion at the club level to develop more talent.
Here is what a combined confederations pool might look like to start, with the needs for strong competition and revenue balanced:
CONMEBOL Bracket

Argentina – 5

Brazil – 5

Bolivia – 2

Chile – 3

Colombia – 4

Ecuador – 2

Paraguay – 2

Peru – 2

Uruguay – 3

Venezuela – 2

1 additional to the nation whose clubs performed best in the prior year's tournament among Bolivia, Ecuador, Paraguay, Peru and Venezuela

1 to the best CONMEBOL finisher the prior year

CONCACAF Bracket

Mexico – 5

USA – 5

Canada – 2

Costa Rica – 3

El Salvador – 2

Guatemala – 2

Honduras – 2

Panama – 2

Nicaragua – 2

Belize – 1

Jamaica – 1

Trinidad & Tobago – 1

3 from CFU club championship

1 to the best CONCACAF finisher the prior year
As with the UEFA Champions League, allocations within confederation brackets could be reassigned annually based on performance after a few seasons of data.
How The Americas Champions League Can Benefit NASL Clubs
Since Silva is the mastermind of the competition and also the owner of Miami FC, I would anticipate him finding a way for NASL clubs to qualify outside of the US Open Cup.  Presently the CONCACAF Champions offers the USA four club berths.  These go to the MLS Cup champion, the MLS Supporters Shield winner, the winner of the other MLS Conference not represented by the Supporters Shield winner and the champion of the US Open Cup.  The Americas Champions League could use the fifth USA berth for the NASL Soccer Bowl Winner.
From a Canadian perspective, two spots would allow for both the winner of the Voyager's Cup and the winner of the forthcoming Canadian Premier League to participate, offering opportunities to Canadian MLS/NASL clubs as well as the domestic league champion.
A more controversial move would be to even the USA allocations between MLS and NASL, by removing the third spot from MLS and awarding a spot to NASL's combined season winner.  While this would be great from a NASL perspective, MLS would likely have strong objections.  However, the revenue opportunities associated with this would go a long way towards supporting NASL's ambitions of being a peer Division One alongside MLS, which is in Silva's self interest as the owner of Miami FC.
While it would not be a desirable outcome from a MP & Silva perspective, should MLS elect not to participate due to the allocation of a spot or two to NASL, all USA allocations could come from NASL if Silva and company think that will not seriously damage the broadcasting revenue opportunities for the tournament.  This would be a somewhat risky proposition, however, since broadcast revenue in the USA would be key to Silva's plans.  He sees broadcasting as the major revenue opportunity, according to his interview with OWS: "The revenues will be broadcasting and sponsorships. Most of the revenues will be broadcasting, exactly like it happens with ECL. I must say, with broadcasters we have relations, and probably we have been conservative. Probably the revenues will be even higher. We are having big conversations with broadcasters and all the broadcasters in the region, including North American broadcasters. I would say all are very interested, some are more interested than others. I think we have made progress with a few of them, but I want to talk only about contracts we signed. But my personal impression is that we have been conservative in this estimation of revenues. Considering the ECL is generating $2 billion a year, this is one-fourth of that with a bigger market."
Why The Americas Champions League, Why Now?
While Senator Mitchell, whose Mitchell Report was Major League Baseball's high profile commissioned independent investigation into steroid use, admits to being a baseball and basketball fan with limited knowledge of soccer, he told the Wall Street Journal that the Americas Champions League project interests him because of the rapid growth of the sport in the United States:  "Soccer is a great sport. It's growing worldwide. It's growing in the U.S. and will grow even more in the coming decades because of the growth and increasing diversity of U.S. population. The U.S. population will grow to 440 million by 2050. A substantial part of the growth will be driven by immigration from Latin America. There is a deep heritage of support for soccer in Latin and Central America, which will create a large pool of interest for soccer generally here."
If you read this site, then you follow US club soccer closely enough to know that the growth Mitchell broadly speaks about is evidenced in the explosive expansion across MLS, NASL and USL the past few years.  The growth of the game is manifesting itself across the nation at a grassroots level as well, in NPSL, PDL and regional leagues.
"The concept of top North American soccer clubs competing against top South American clubs comes in the right moment for soccer's continuing strong development in the U.S. market," Tagliabue told Sports Business Journal. "The Americas' international football traditions, legacies and extraordinary supporter base rank with the best in the world, but a solid league platform to globally showcase Americas' great soccer hasn't existed until now."
The Copa America Centenario proved that a combined CONMEBOL and CONCACAF competition garners much more attention and revenue than independent tournaments.  In Riccardo Silva, the ACL has a visionary with with the skills, will, connections and financial resources to make it happen.  A successful Americas Champions League would provide clubs in both Americas a platform upon which to increase their global image, and, as it grows, eventually earn revenue to allow them to compete with European clubs for top stars.  "When you look at the money that could be involved and what will be provided to clubs, we believe this can be a turning point for soccer across the two continents," Silva told Sports Business Journal.
Should Silva find a way to incorporate at least one berth in the tournament to a NASL club, the Americas Champions League could play a huge role in the NASL's long term ambitions to compete side by side with MLS.